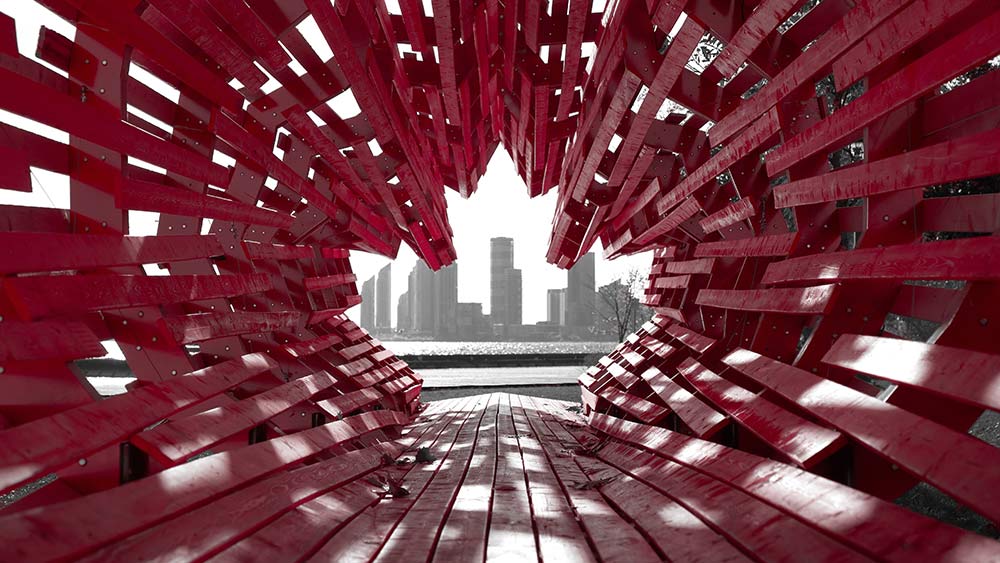 The lights are on, the cameras are rolling, and the crowd has taken their seats. The packed dining hall waits as four international trade experts are welcomed onto the stage by their host.
A recent iPoliticsLIVE event held in Ottawa, Canada, June 20 brought together industry experts to discuss current and future challenges facing Canadian businesses engaging in international trade.
Canada has a long history as a trading nation. But with a shifting trade landscape, what barriers will exist for Canadian exporters moving forward? This, along with questions on NAFTA and Canada's relationship with China, were just some of key highlights from this discussion.
Catherine Clark, of Catherine Clark Communications, moderates the 'Barriers to Growth' panel and welcomes each of the panelists as they take their seats.
Mark Warner and Peter Clark, experts in international trade law, took their seats to the left of the stage as Bodhi Ganguli and Alexander Malaket, CITP, experts in international trade finance, took their seats to the right.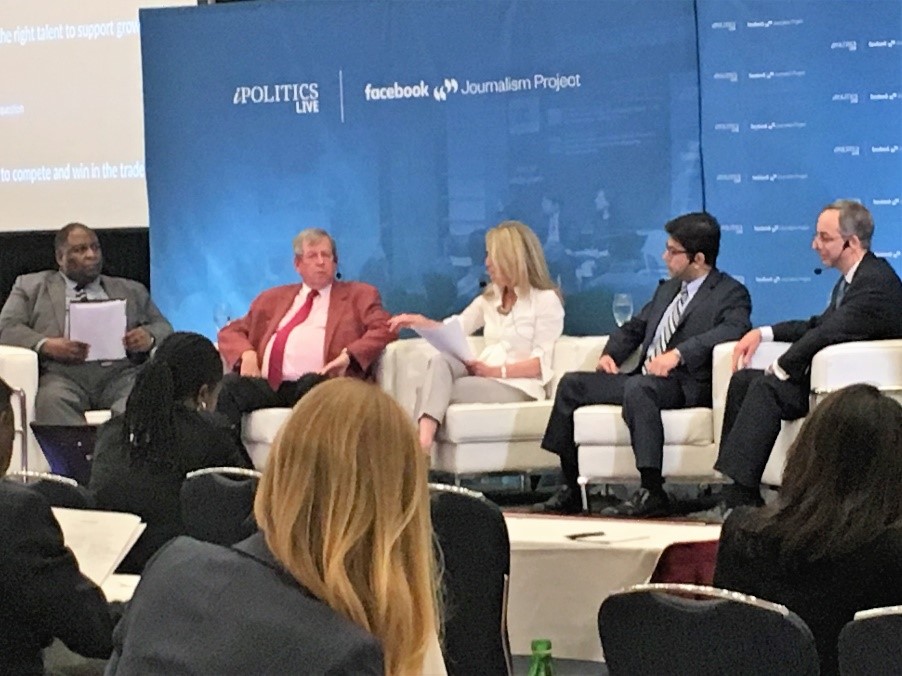 When the panelists settled in, the titular question of the discussion is brought forward.
What, in your opinion, is the biggest barrier to trade growth?
After a moment of thought, each panelist is given an opportunity to answer. The panelists cited protectionism and risk as the key barriers slowing Canadian businesses entry into international markets.
"The two biggest barriers to trade right now are protectionism as well as limits to domestic imagination," said Mark Warner, Canadian American trade lawyer for MAAW Law. "We need to open up to new markets but we also must get more imaginative with the markets we are already engaged with."
"Mindset is a barrier," said Alexander Malaket, CITP, Founder and CEO Opus International Advisory Group, Director.
More education is needed to better prepare professionals for the international marketplace. Trade will always happen. Companies will figure out how to make deals with each other. Education is the key to preparing people to make those deals."
"The benefits of global trade are far-reaching," said Bodhi Ganguli, Lead Economist for Dun & Bradstreet's Country Risk Services. "But the losses are very concentrated. That is a barrier facing Canadian growth."
"The biggest barrier, in my opinion, is protectionism," said Peter Clark, President of Grey, Clark, Shih, and Associates Limited. "The U.S. is Canada's biggest trading partner and all signs are pointing to a modernization of the NAFTA agreement. This will be a barrier moving forward."
With the topic of NAFTA now brought up, the first of the audience questions prompted the panelists for their thoughts on the subject. With such uncertainty regarding just how extensive the renegotiation would be, attendees wanted to hear the expert's insights.
What can we expect in upcoming NAFTA negotiations?
"Nobody knows what's going to happen," said Clark. "America sees NAFTA as Canada taking. They want it to be a more give and take relationship. For the U.S., NAFTA must be a rebalancing of the scales."
"NAFTA has been tweaked before," Clark continued. "What we need to know now is if this will be a tweak like before or a complete renegotiation."
"NAFTA won't happen in a vacuum," said Ganguli. "There is a global move away from multi-lateral trade to bi-lateral trade. Despite this current trend though, globalization isn't going away. Product lines are now global. Consumers are now global."
NAFTA needs to be a fact-based discussion," added in Warner. "To showcase the benefits of NAFTA, we need to start laying the groundwork at home. We need to not just be promoting its benefits to the U.S., but to Canada as well. We need to expand our domestic imagination."
"We need to consider the long-term nature of the Canada – U.S. relationship as well," said Malaket. "Trade exports are extremely important to Canada."
Are Canadian businesses prepared to do business with China?
Next the discussion dove into the practical challenges of doing business in China. Judging from the panelists answers, it was clear doing business with China will be a learn-while-we-go situation.
"How do we trade with China?" asked Warner. "Businesses have little to no experience working in China. Businesses need to be allowed to try and fail over and over, in order to find success."
"More education would prepare businesses," added Malaket.
"While education will always be needed," said Ganguli. "Supply chains are always improving. They will always move faster than education. A shift in how we do things will be needed."
Should Canada be diversifying its trade partners?
Given the recent political turmoil in the United States, there has been a great deal of uncertainty regarding Canada's future dealings with its biggest trade partner. The audience leaned in to get the experts' take on Canada's trade future. The panelists recommended expanding Canada's trading partners, touching on how to best work with the U.S. moving forward, and how Canada should approach its exports.
"You can't get talent for free. If you want more Canadians working in the U.S., Canada has to give the Americans something. We have to give if we want to get," said Warner.
"There is an inherent laziness because Canada has always relied on the U.S.," said Malaket. "We need to diversify our partners, if we want to grow. There are tremendous opportunities beyond America."
"Canada should absolutely be diversifying in terms of partners. When picking new partners, a trade credit is one way to show if one country is a better option than another," said Ganguli. "The more data you have, the more strategic you can be. Businesses need to be factual and be agile."
We need a major shift in Canadian policy in terms of agriculture," said Clark. "We need to be supporting farmers to be exporting to other countries. There is a great potential and the opportunity for the Canadian agriculture sector."
Do Canadian companies have all the tools they need to be successful in the global market?
The discussion panel ended by shedding a light on the deficits Canadian businesses are facing moving forward. Drawing on their expertise, Ganguli and Malaket offered their advice for Canadian businesses.
"Canadian companies need to be strategic," said Ganguli. "And the way they can do that is by collecting information. The more data you have, the more proactive you can be at starting a growth strategy."
"Financing is also an issue," added Malaket. "A lack of financing is the most difficult issue exporters face, especially in the services sector."
With that, the panel discussion comes to an end. The topics covered in this brief but ambitious discussion reflected the changes already upsetting the status quo for Canadian trade and businesses. Outside forces are pushing Canada to be more creative and strategic in taking advantage of all the global opportunities available to Canadian businesses.
What do you think? How prepared is Canada for the coming changes in international trade? Let us know in the comments down below.