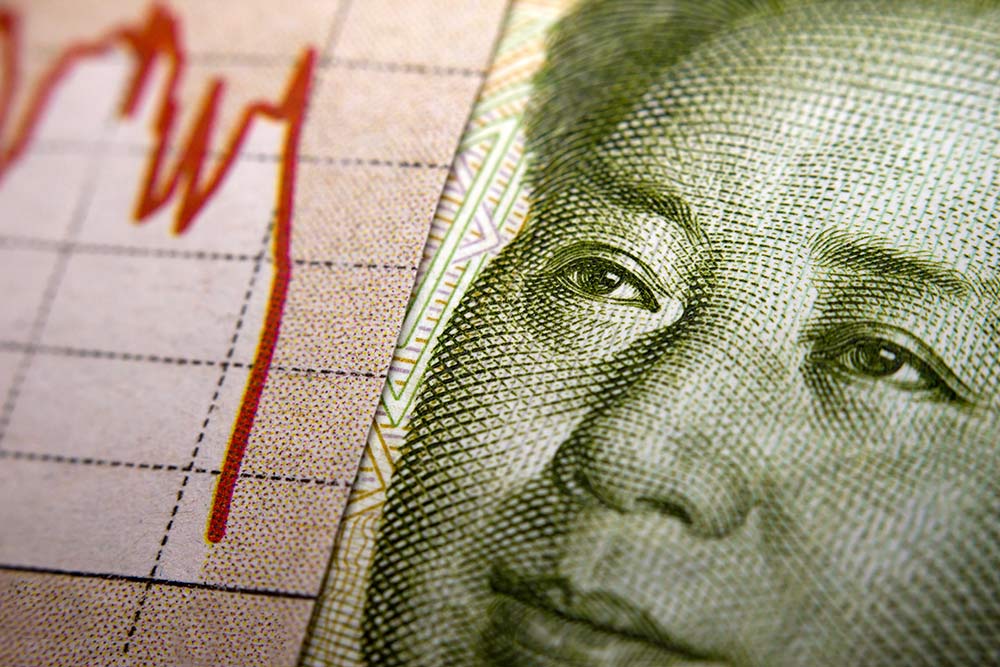 In January, I wrote an article for FITT arguing the government needed to show China it was serious about pursuing a bilateral free trade agreement (FTA), if that indeed was what they wanted to do.
In his most recent cabinet shuffle, Canadian Prime Minister Justin Trudeau appointed a sitting minister, John McCallum, as the ambassador to China. Appointing an ambassador straight from cabinet sent a clear message to Beijing that Trudeau was eager to explore an FTA. McCallum knows the prime minister well, having sat with him in caucus and cabinet for nearly a decade. The ambassador can be a direct line of communication between Beijing and the Prime Minister's Office. During negotiations, the Chinese will know that McCallum has the ear of his country's leadership.
However, as much as it will be a Canadian sales pitch in Beijing, any trade deal will require a sales pitch here at home as well. The Trudeau government will need to convince Canadians that a trade agreement is good for the Canadian economy, businesses, and workers.
Public support will be crucial for a trade deal of this magnitude—it will be a deal with the world's third-largest economy, and it may transform entire industries.
The Asia Pacific Foundation of Canada, a Vancouver-based think-tank, released a 2017 National Opinion Poll (NOP) on Canadians' feelings toward China, especially on trade. The numbers revealed support for a trade agreement, but they also revealed some concerns the government will need to address if such an agreement is to receive public approval.
Majority support for a trade agreement
The NOP revealed that a majority of Canadians (55%) support an FTA with China, while 36% do not, and 9% are unsure. During trade negotiations, the 36% opposed will need to have their concerns addressed. Similarly, the 9% who are unsure if they support or oppose it will need to be convinced of its merits.
The recent trend is towards support for an FTA. The NOP noted that support, currently 55%, was only 46% in 2016 and 36% back in 2014. In three short years, support has gone from just over one-third of Canadians to a majority. Support is growing, but there are public concerns  the government will need to address.
Support comes with concerns for the government
While 55% of Canadians may support an FTA with China, the NOP revealed a more nuanced situation. Prime Minister Trudeau will need to communicate the deal to Canadians in a manner that keeps the concerns below in mind.
An FTA is not a top priority for Canadians
While a majority of Canadians support an FTA with China, it is not their priority for Canada-China bilateral relations. According to the NOP, only 13% saw an FTA as their priority. The plurality (27%) cited environmental cooperation and 15% identified democratic reforms in China.
These numbers indicate Canadians are multifaceted in their approach to China—they may reveal an uneasiness about trade relations with the world's third-largest economy. This means that any trade talks are likely to involve, in the domestic political sphere, discussions surrounding democracy and the environment.
If the Trudeau government hopes to sell a trade deal with China to the Canadian people, it will need to be prepared to answers questions on these issues.
Concerns over trade with China
The NOP further showed Canadians are concerned about the impacts of an FTA with China. While a majority believe it will be good for Canadian businesses (76%), a smaller majority (64%) is also concerned about the economic and political influence China may have on Canada, should our economies become so closely intertwined.
The 64% number is perhaps as important as the 55% support rate for an FTA. Should the trade deal go through, it may produce a public reaction similar to the one that occurred when Chinese company CNOOC invested in Canada's oil sands. If the Trudeau government wants to pursue an FTA with China, they may face a lot of concerns that the Harper government faced during the CNOOC affair.
Other concerns that Canadians have include the impact of China's volatility on the Canadian economy if there is an FTA (71%); cheap Chinese goods entering the Canadian market (56%); and that China will benefit more than Canada in any agreement (51%).
Work still to be done to get public on board with Canada-China FTA
The NOP reveals that, while a majority of Canadians support an FTA with China, that support is incredibly nuanced. There are a lot of concerns, from cheap goods flooding our markets to unequal benefits. Support for an FTA is not unconditional, and it is only the bilateral priority of 13% of the public.
Unless many of the concerns raised by the NOP are addressed, the government may find a public reaction similar to the one that faced the Harper government during the CNOOC situation.
While public support is growing, it is not absolute. There is a lot of work to be done to convince the public an FTA with China is good for Canada.
Disclaimer: The opinions expressed in this article are those of the contributing author, and do not necessarily reflect those of the Forum for International Trade Training.