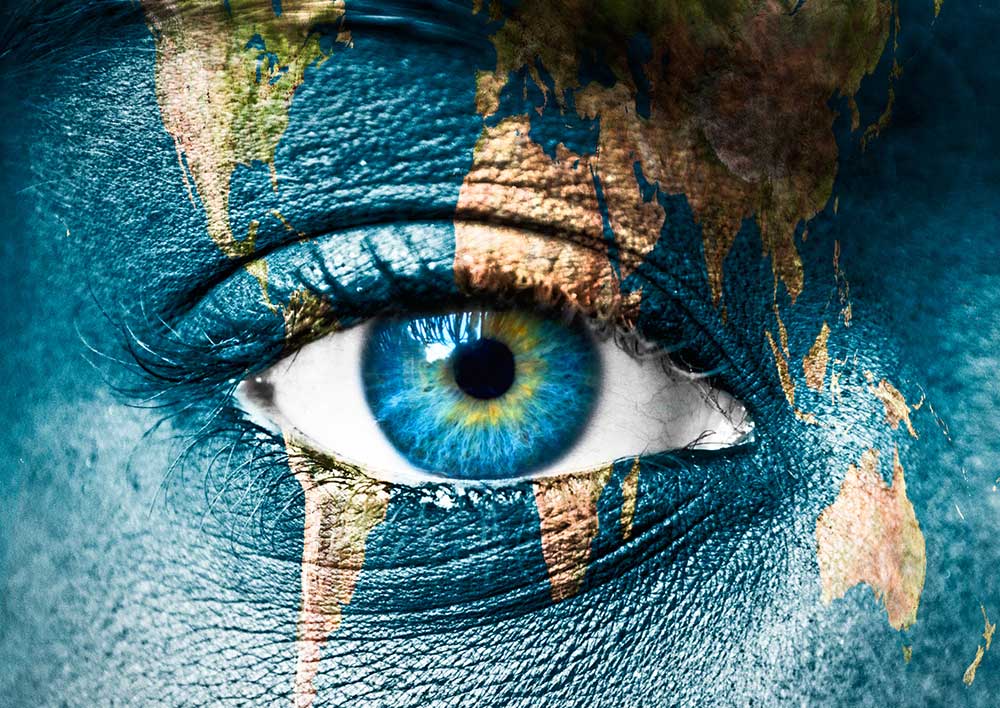 A new year means three things: lots of people are going to sign up for gym memberships they won't use in three months, others will keep writing the wrong year on all their correspondence, and of course there are a plethora of new trends and predictions to look out for in the year ahead.
We're going to focus on the last of the three.
What should you look out for or expect in the international business world in 2017? Let's take a look and see what could be dominating the headlines you read over the next twelve months.
1. The future of the EU
The outlook for the EU is grim for 2017. UK Prime Minister Theresa May is expected to trigger Article 50 to begin the formal process to leave the EU, and Italy's recent referendum has brought the country's support for the union into question.
France and Germany also both face elections in 2017, which could result in new anti-EU governments who may want to follow the UK's example.
If the UK, Italy, France and Germany are all led by Euro-skeptics by the end of 2017, the entire future of the EU will come into question.
2. U.S. trade under Trump
During the 2016 election, Donald Trump's claims for his presidency ranged from refusing to sign the TPP and leaving NAFTA, to setting prohibitive tariffs on imports from China and Mexico.
While many have speculated that some of his proposals, most notably the sizable tariffs on China and Mexico, would be illegal according to WTO rules, it remains to be seen how closely his rhetoric will match his actions on trade.
Whatever he does, positive or negative, will affect countless American and international businesses.
3. Technical innovations in agile manufacturing and last-mile delivery
The ability to create manufacturing parts or entire products with nothing more than a computer and a 3D printer gives companies far greater agility in their manufacturing efforts, and offers opportunities for rapid innovation.
Drones are offering the possibility of rapid delivery to customers. While most tests have been focused on home delivery, some have even experimented with using GPS tracking to deliver directly to people based on their phone location, wherever they may be at the time.
Both technologies, as well as several others, are still in their infancy, so 2017 could be a year of major breakthroughs.
4. Big mergers between major trade companies
While 2016 did not match 2015's extraordinary number of massive mergers and acquisitions (three mergers and acquisitions deals worth over $100 billion USD were completed in 2015), there were still several notable deals. These included chemical company Bayer's purchase of Monsanto for $66 billion USD, pharmaceutical specialists Shire buying Baxalta, and Microsoft's recent $28B purchase of LinkedIn.
2017 is expected to match 2016's rate of M&As, with pharmaceutical/healthcare, telecoms and finance among the industries that are most likely to see big deals. Will any of them affect your business or your industry competitors?


5. Blockchain in trade finance
Blockchain could be a true game changer in the world of international trade, allowing buyers and suppliers to make online transactions accurately and securely without involving middlemen.
While it has so far been used mainly for Bitcoin transactions, it has the potential to transform supply chains, and revolutionize trade finance.
If corporations begin to use the technology more frequently throughout 2017, it could be the beginning of a new era of global trade transactions.
6. Thinking smaller
Micro-targeting in marketing efforts, product adaptation, and market entry has been an increasingly hot trend over the past couple of years, empowered by the collection, analysis and optimization of oodles of data.
Thinking small comes from a customer-centric approach to business, focusing on building experiences for customers that are as personalized and responsive as possible. These efforts can really pay off in client satisfaction, leading to repeat business and brand loyalty, and can increase purchasing frequency.
As analytics, customer management software and automation get more sophisticated, we will see this trend grow into 2017.
7. The future (or lack thereof) of free trade agreements
2016 was a big year for free trade agreements, with major developments in deals that have been in negotiations for years.
The Trans Pacific Partnership (TPP): The 12 member deal, officially signed by all parties on February 4, 2016 will go into force once ratified by all signatories by February 2018. However, incoming U.S. President Donald Trump has said he will not ratify the TPP and has also threatened to tear up or renegotiate NAFTA, throwing the future of both FTAs into question in 2017.
The Transatlantic Trade and Investment Partnership (TTIP): In negotiations for almost a decade, this FTA between the U.S. and EU has met fierce opposition from American and European citizens. The U.S. considers the deal a companion to the TPP, and with President-Elect Trump coming into power early in the new year, and the EU going through some major upheaval, this deal is also being thrown into question.
Comprehensive Economic and Trade Agreement (CETA): Canada's Minister for International Trade, Chrystia Freeland made headlines in October 2016 after she arrived in Belgium to sign the Canada-EU treaty, only to be informed that the EU could not sign due to opposition from the region of Wallonia. The intra-Belgian disagreement was quickly resolved and the agreement was signed on October 20, 2016. CETA is now awaiting ratification from all parties over and could begin to be implemented early in the new year.
WTO Trade Facilitation Agreement: The TFA contains provisions for expediting the movement, release and clearance of goods, sets out measures for effective cooperation between customs and other authorities on trade facilitation compliance issues and contains provisions for technical assistance and capacity building among signatory nations. Negotiations concluded on the WTO TFA in 2013 and 103 nations have now signed on to the agreement, most recently Canada on December 16, 2016. With only seven more nations needed to ratify the agreement before it is officially implemented, we could see some new developments in 2017.
8. The growing world of e-commerce and drop shipping
According to analysts, online sales will increase from $335 billion in 2015 to over $523 billion in 2020, a rise of almost 10% per year, though the current annual growth rate is actually closer to 14%.
Brick and mortar retailers' worlds have been rocked by the skyrocketing success of online shopping. E-commerce leaders are making strides in optimizing their strategies and will continue to do so into 2017. Many are predicting the end of frenzied buying on traditional shopping holidays such as Black Friday and Cyber Monday, as an increased focus on real-time customization takes over.
We'll have our eye on the blossoming arts of predictive data analysis, the Uber-ization of shipping and an increase in the use of artificial intelligence in this area into 2017.
9. Future of ocean shipping
More than 90% of internationally traded commodities are transported over an ocean. In 2017, we expect to see strides being made in the use of automated "smart ship" technology, major increases in port capacity and changes to global shipping routes.
2016 has been a year of turmoil and challenges for the shipping world, with mergers, bankruptcies (Hanjin is still fresh in of our memories), port strikes and trouble filling ships to capacity. But into next year opportunities abound for innovative shipping companies.
10. The importance of professional certification
The trend of increasingly competitive job markets is one that won't be going away in the year ahead. It will continue to be important to stand out from the crowd of applicants seeking work in 2017. According to Credforce, studies show that 94% of HR professionals will make some form of professional certification for specialized personnel, making skills validation through designations more than just an asset next year.
In the past year we have seen an increase in employers and government departments increasing funding available for employees to gain certification and this is a trend we see sticking around.