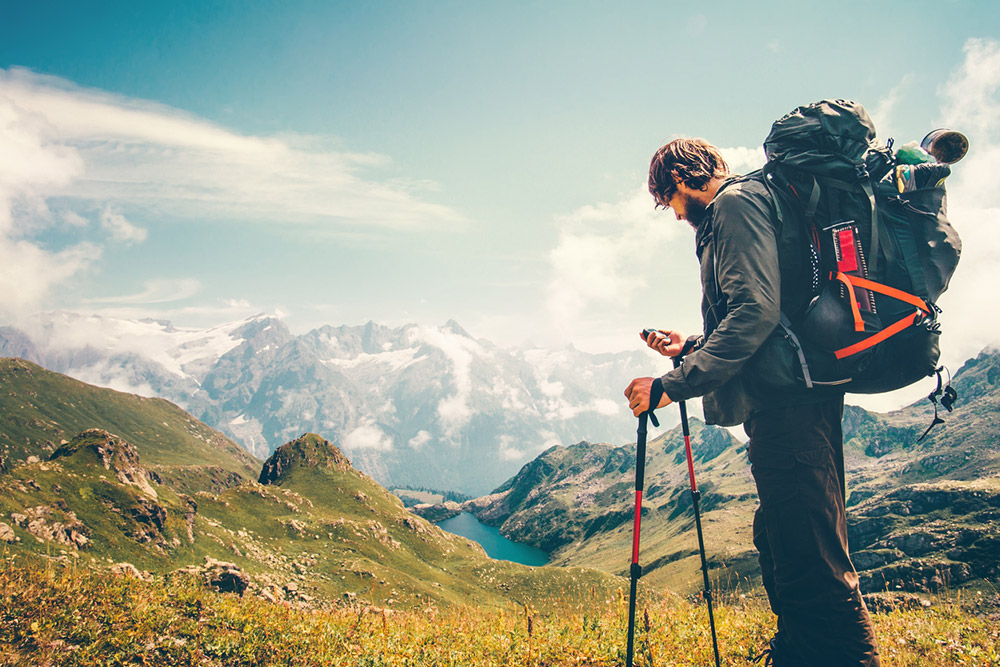 Human beings are generally creatures of habit, and none more so than Canadian exporters. They are like highway drivers who have found a favourite route from A to B and don't want to pick a different way of getting to their export destination.
Imagine this situation: You are an exporter driving southwards on your favourite highway and ahead you see red traffic cones and barriers in the way. You are forced to slow down and notice that some of the barriers have the words "NAFTA debate", "Soft-wood lumber disputes", "Dairy regulations" and "Other competitors' products" on them. You instinctively reach for your GPS to recalibrate, but your fellow passengers tell you "keep going, let's see what happens".
Don't just stand around – do something!
Many Canadian exporters are hoping that the current phase of U.S. protectionism will not be too serious and that given time, cooler heads will prevail. However, apart from any potential changes to NAFTA, there are other important changes taking place in world markets that could affect Canadian exports.
For example, foreign government elections could affect our trading partnerships; many world leaders are changing their attitudes towards international relationships (e.g. Brexit); major environmental changes are affecting people throughout the world; electronic hacking is changing global communications, etc. All these changes make it increasingly difficult for Canada to rely on traditional alliances to plan for our trading future.
Instead of a passive "wait and see" attitude, perhaps it is time to look more aggressively for alternative export markets and recalibrate the Canadian exporters' Global Positioning System towards other directions.
There is a wealth of up-to-date data, detailed reports and real-time market intelligence available through federal and provincial government sources. This practical, current and timely information is collected by hundreds of locally-engaged sector specialists, who have been hired from local industries by almost 260 offices in 150 countries around the world. They have been hired for their experience and contacts in specific business sectors and their job is to search for export opportunities for Canadian businesses.
These talented professionals have a great deal of real-time information on current on-the-ground marketing trends, and intimate knowledge of what specific products are sought by local importers abroad. Unfortunately, this knowledge is often denigrated by "blood-and-guts" exporters who wrongly claim that civil servants know little about the day-to-day realities of exporting.
Taking a practical look at the available options for Canadian exporters
In view of our unsettled exporting future, this writer decided to look for potential export markets which do NOT fall into Canada's established and traditional markets. The top 28 destinations for Canadian exports, according to Global Affairs Canada, include the U.S., China, UK, Japan, Mexico, South Korea, Germany and India. But this list fails to include many other smaller and lesser-known, but still worthwhile markets like countries in North Africa, Brunei, Thailand, Trinidad and Tobago and others.
At random I chose "Consumer Products" and "Transportation" as export sectors and searched for information on the Trade Commissioners Service (TCS) website. I sought data on the top foreign markets which the trade commissioners abroad reported as the best opportunities for export.
Consumer Products
The TCS identified the top potential markets for Canadian consumer products as Bangladesh, Finland and Germany.
I picked Finland and searched for Finnish importers. Several company profiles, data on 2017 consumer trade shows taking place in Helsinki, and directions on how to export to Finland and Scandinavia were listed.
Transportation
At random I picked Kenya and found a list of 25 importers of transportation-related products with full contact information and the territory they cover.
These 25 companies are seeking auto parts, engine parts, automotive electrical equipment, engines, pumps, tractors, electric motors and other equipment.
While the TCS website was encouraging, I decided to take the opposite approach and (again at random) picked Thailand as a target country. I Googled  "Thailand Importers", which provided a link with 18 names and addresses of importers, distributors and trading houses, all seeking to buy a wide range of foreign products including softwood lumber, woodworking machinery, furniture and garden products. In addition, when I Googled "Thailand Import Agents", there were listings of commission agents seeking to represent foreign exporters of various products including food, paint, medical devices and chemicals.
A great reputation and hard work will open doors
While the above are mere examples, and many variables would affect successful export contracts (including competitive pricing, transportation costs, import tariffs, etc), successful exporting to new markets is based on the following facts:
Our Brand. That all-important first contact with potential international customers is easier because we have the greatest door opener in the world: the Canadian brand. Our reputation immediately opens doors all over the world, giving any Canadian exporter a salesman's vital "foot in the door".
The 200-20-2 rule: Anyone who has worked in a call centre or made "cold" calls knows these numbers. They work in any business development activity, in any country, and in any product sector. The concept relies on percentages: if you make about 200 calls you will develop approximately 20 new contacts, and they will invariably produce 2 export deals.
Knocking on doors. There is an inescapable logic that states that "if you don't knock on the door, nobody will open it".
Let's knock on new doors by recalibrating our exporters' GPS (after all, it IS global) and look for other destinations for our exports. They may not be as easy and accessible as our traditional U.S. market has been, but with a little effort and imagination Canada does not have to "wait and see" but can take proactive steps to becoming a truly global exporter.