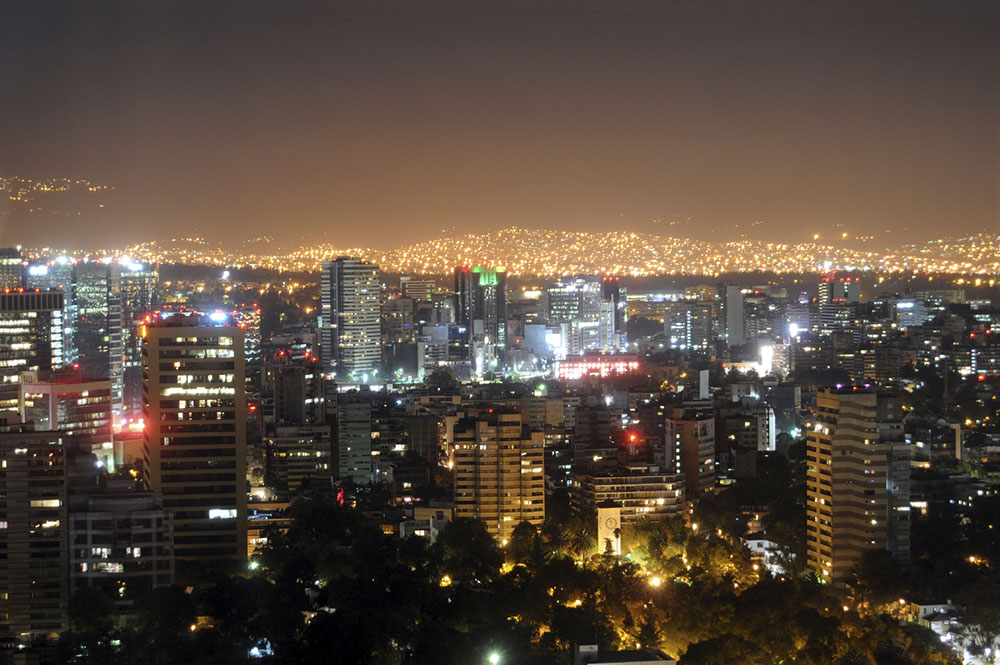 "Mexico is a country that has changed in so many great ways in the 22 years that I've been here," says David A. Robillard, President of the Canadian Chamber of Commerce in Mexico.
The country has developed from being a closed environment back in the 1980s, where industries were very highly protected by government, to a market that has one of the highest numbers of FTAs of any other country in the world. As a result Mexico has become a very open economy from an international trade perspective.
Starting to trade with Mexico
Although the country has opened up and it's projects—particularly those related to automotive, electronics and infrastructure—are creating opportunities for global players, David's sense is that Canadians aren't looking closely enough at opportunities for trade with Mexico.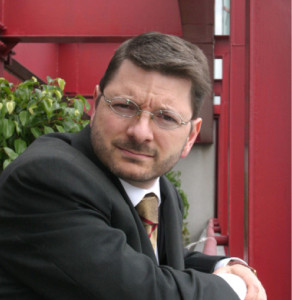 "For the longest time Canadian entry into Mexican markets was via U.S. intermediaries," he says. "Today there's no reason for that to continue. The rules of the game in terms of trade are much more transparent, and Canadian quality as a concept is top-of mind for Mexican consumers."
In fact, the perceived value of Canadian products and services is not to be underestimated, says David.
"Canadian quality, in terms of the consumer mind in Mexico, is on the same level as German engineering."
Apotex is a leading Canadian manufacturer of generic pharmaceuticals, which operates in Mexico in addition to many Canadian locations. It's marketing slogan in Mexico for the past several years? 'Canadian quality'.
First steps
So you've got a quality product or service, and you think you're export ready. How do you start developing trade relationships in Mexico?
"Start by looking at your Canadian-based clients who are operating in Mexico," says David. "In terms of a market entry strategy, this makes for a much softer landing."
Talk to your clients in their Mexican base, and start to gain an understanding of what their needs are and how you could accommodate them.
"Secondly, it makes so much sense to come down on one of the many trade missions that are organized," suggests David.
He cautions though that the attitude you take on trade missions needs to be educational.
You're not going to do business and you're not going to go home with orders from those missions. Coming to Mexico has to be considered a long-term affair, not just when there's a downturn in other markets. It has to be looked at as a serious step.
The language and culture of business
Language and culture are factors that need to be considered if you're planning to trade with companies in Mexico, or any country for that matter.
"While language is a barrier, it isn't insurmountable," says David. "So many Mexican companies today have English and French language capabilities."
It's also wise to start building and identifying Spanish language skills within your company. This will help not only in Mexico but also in a considerable part of the rest of Latin America.
In terms of trade culture, be aware that different regions of Mexico tend to have their own nuances. In Mexico City for example, getting to know your potential partner can take much longer than in other areas of the country.
Lengthen your time horizons, and expect that it may take a year before you get any business.
In Monterrey, business culture has become much more akin to that of Texas because of proximity.
"They're less interested in the relationship than in Mexico City, so many issues of business can be accomplished in a shorter period of time."
Some might consider it easier to do business in Monterrey as a result, but conversely you may find that your negotiating partner will be much more concerned with the bottom line and getting the best pricing and conditions possible.
In all parts of the country it's important to make sure that your pricing is quoted in U.S. dollars as opposed to Canadian, and having your materials translated into Spanish will go a long way.
Meal time is also very important for getting to know someone. A lunch, and even more so, a supper, is a moment to get to know the other person. Breakfasts are used as a time to sort out the details, and they tend to be more business oriented.
Opportunities now
Near the end of 2013, Mexico passed an historic energy reform bill. This bill served to create an opening for private business in several areas of the energy sector, oil and gas, and petrochemical. It provided much greater certainty in terms of the role the private sector can play in fields that were once reserved solely for the state.
This is a great opportunity for Canadian companies in servicing global players who are looking at coming into the market.
"For the SMEs, this is an opportunity to follow their clients and support them."
In June, Calgary, AB will play host to the Global Petroleum Show.
"There will be a record number of Mexican government officials and companies attending," says David. "For any company in that sector it would be a great event to attend to get to know your Mexican counterparts."
Final words of wisdom
As President at the Chamber of Commerce, David spends much of his time advising companies on reputational risk and helping them know with whom they're doing business.
"I field inquiries for due diligence on mergers and acquisitions, and perform background checks on employee candidates," he says.
As good business practice, whether you're in Mexico or Canada, it's really important to carry out a background check on companies and individuals with who you're considering doing business, he says.
"Today, background checks in Mexico are considered best practice and just a normal course of business."