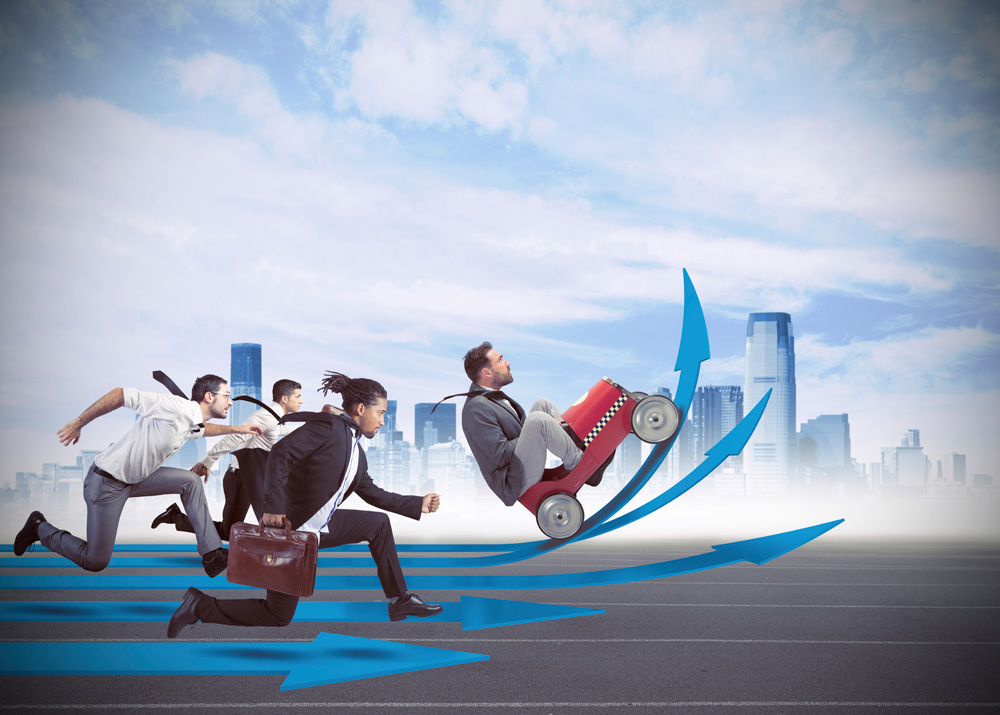 A gutsy bid on an international RFQ
A Canadian consultant with only domestic clients adventurously decided to answer a multinational RFQ. Without any experience outside of Canada, he nevertheless thought that telling clients that he was bidding internationally would enhance his reputation.
As he waited outside the hotel suite where the Japanese principal was holding the meetings, he secretly marveled at having made the short list.
The second-last consultant's name was called and the sleek Brazilian businessman smiled confidently as he walked by to meet the principal.
Waiting alone and wondering at his chances of winning the contract, the Canadian reminded himself optimistically, that going through an international RFQ was still a valuable learning experience.
While he waited, his mind wandered, remembering the disappointing loss at his first poker game the previous week – his gut told him that the deck had been stacked against him from the start, and that today would probably be no different.
Adjust your international expectations
After a surprisingly short time the Brazilian walked out and the Canadian's name was called. As he walked into the suite, the Japanese executive bowed slightly and offered his business card with both hands.
Having done his cultural research, the Canadian did the same and the man asked him to sit. Suddenly, breaking into a huge smile, the Japanese executive said:
"Aaaah…..I FINALLY meet the Canadian!"
He continued:
"I have long waited to meet a Canadian businessman. I In Japan we have great admiration for Canada. Your values and reputation are well-known in my country. In addition, you must be aware that our two Governments are currently discussing ways to establish a Free Trade Agreement, so …"
He opened the folder containing the contract and added:
"I am looking forward to talking business with a Canadian. Your proposal is very fair – but I expected nothing less … so let us do business together!"
As he listened to his future client explain the details of the contract, the Canadian realised that unlike his disastrous poker game, Canada's global reputation had stacked the deck in his favour, providing an amazing advantage from the very start of this exciting negotiation.
May the odds be ever in your favour
The expression "stacking the deck" usually refers to dishonest card players who pre-arrange the sequence in a deck of cards in order to win a game. Therefore when a situation is said to be "stacked against you", the belief is that there is usually little chance of winning.
Similarly, Canadians seeking to compete in foreign markets often feel the deck is stacked against them if they lack international experience or have to compete against local products.
They feel they must outperform other countries' exporters, face cultural barriers that could block their entry, or are unable to communicate because of linguistic handicaps.
Take advantage of having one of the world's best reputations
The Reputation Institute, a global private consulting firm based in New York and Copenhagen, publishes an annual report aimed at helping countries bolster their reputations around the globe.  Entitled "The World's Most Reputable Countries", Canada was chosen as number one among 50 countries for the last 3 years, only to be edged out by Switzerland in 2015 by only .01 points (75.63 vs 75.62).
As a result, when Canadian business executives take their first steps to penetrate a new foreign market, they begin negotiations with the undeniable benefit of enjoying a global reputation as one of the best countries in the world.  
This includes a perception for fairness and a global popularity which, in any international negotiation, creates a positive atmosphere and provide untold opportunities, even before serious discussions ensue.
Don't forget about this essential asset
Naturally, this first advantage must be followed up by entrepreneurial business savvy, awareness of what international trade represents, the ability to recognize and seize trade opportunities as they appear, and maintain high ethical business standards.
These attributes can all be acquired through training (e.g.: www.FITT.ca), as well as the support and assistance of knowledgeable intermediaries, and practical, gutsy hands-on trial-and-error experience.
Knowing that Canadians begin international negotiations with a negotiating deck already stacked in their favour, however, is an asset that many are often not aware of.
What's your opinion of Canada's reputation and how has it factored in your business dealings?