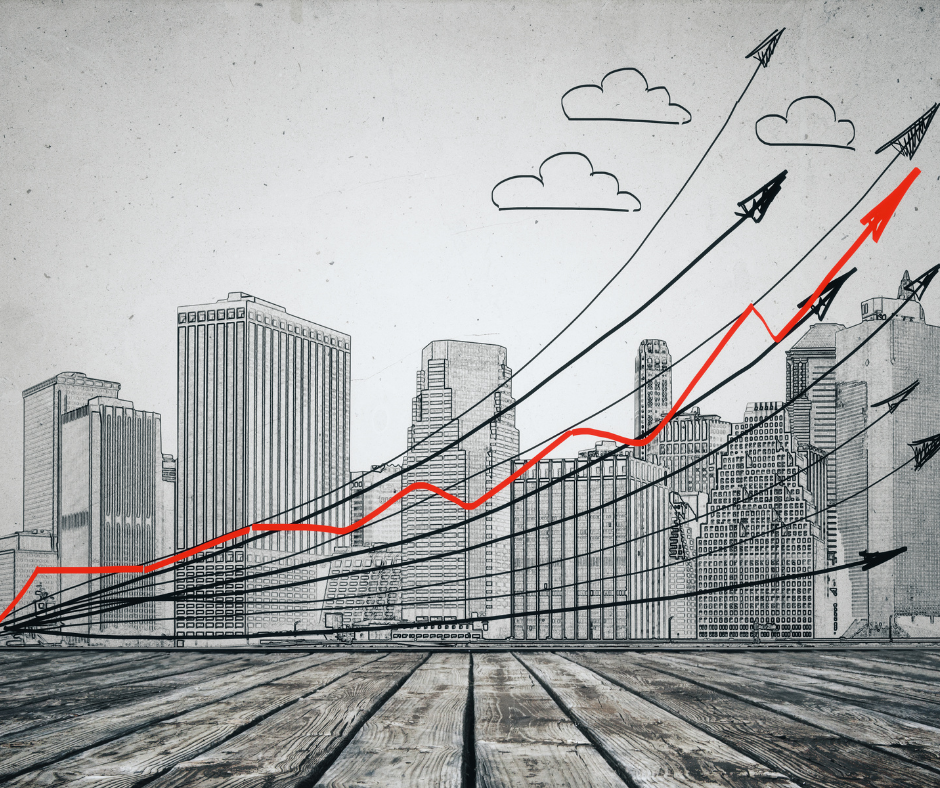 We all know that undergoing professional development to gain new skills is something we should all be doing on a regular basis. According to HR Magazine and the Huffington post – companies that invest $1,500 or more per employee per year on training average 24 % higher profit margins than companies with lower yearly training investments. That's huge!
When it comes to professional certification, a recent survey of 400,000 people across the globe found that 76% of people reported a salary increase or promotion after completing a professional certification. According to FITT's own recent CITP salary survey, the median salary of CITP®|FIBP®s in Canada is CAD $52,000 more than the average median salary in the country.
Those are the statistics, but we wanted to talk to real business owners to find out how the FITTskills courses and earning the Certified International Trade Professional (CITP) designation impacted their ventures and their personal careers. Here's what 6 of them had to say.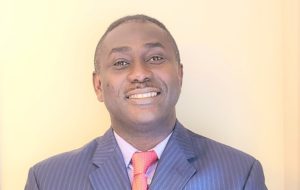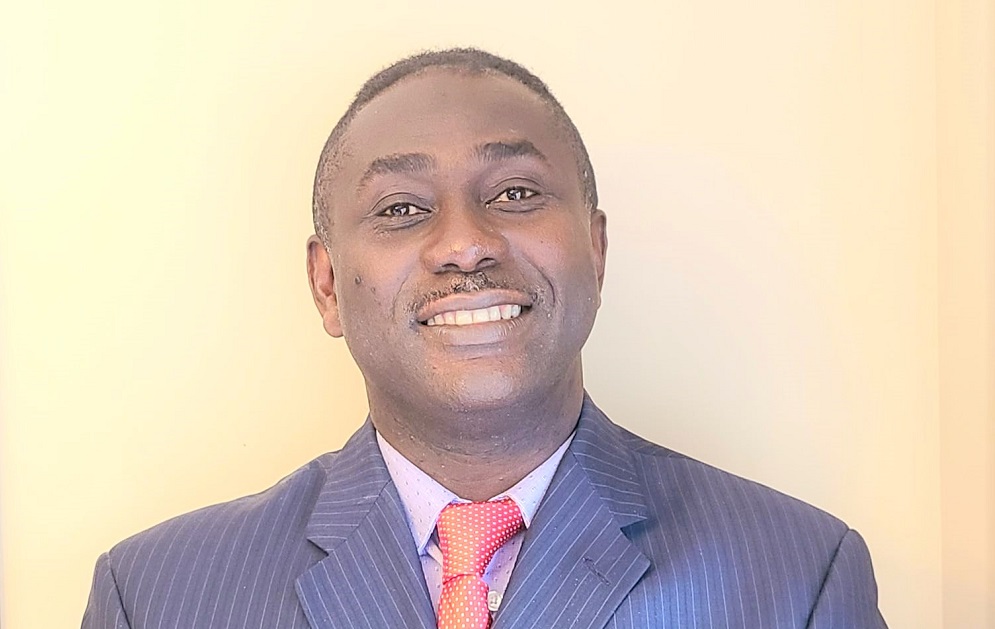 FITTskills coursework helped this business owner see opportunities to expand into new markets, and the know-how to succeed.
His CITP designation added the credibility he needs to attract clients all over the world.
In his work in international trade, Emmanuel has seen many successes. They include managing more than $100 million in inventory assets in one of southwestern Ontario's largest warehouse facilities, facilitating and auditing shipping documents while ensuring that shipments met international standards, and building quality control and international trade databases that reduced audit time and paperwork by more than 80%.
In his latest venture, Emmanuel is working on farming the superfood tiger nuts in Africa for import into Canada. He's packaging and distributing the superfood into niche food stores in Canada and the United States. Through his career and FITT studies, Emmanuel has also learned the importance of perseverance:
"Never give up on any goal you set for yourself. There may be challenges, but they all pass away and give way to your success eventually. One of my proudest moments was getting my FITT diploma."
With his FITT coursework, Emmanuel earned a deeper understanding of the nuances of food imports, packaging, and distribution in Canada and the United States—knowledge that has proved extremely valuable as the owner of a food import business. FITTskills have helped him better understand importing goods, working with Canadian customs, the Canada Food Inspection Agency, Canada Revenue Authority, Port Authority, and import brokers.
Broadening perspectives on new markets Emmanuel's FITTskills courses—such as the International Trade Finance course—gave him insight into working with global clients, suppliers, and customers, along with expanding his global literacy and inter-cultural awareness. They've also helped him see future opportunities in trade.
I chose the  CITP designation to consolidate my skills sets in international business and to be an asset to companies that may want to expand into developing markets, especially in Africa.
"My motivation has broadened to include the many growth opportunities with Africa's 1.3 billion-person market, now one of the largest free-trade areas in the world. With the African Continental Free Trade Area (AfCFTA) agreement signed by its 55 countries—and the projected $2.2 trillion GDP—Canada cannot ignore this huge market."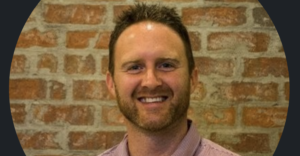 FITTskills International Trade Finance course equipped this business owner help his clients access capital and reach new markets by giving him a full understanding of international transactions, from risks to closing payments.
His CITP designation gives him automatic credibility and recognition with his overseas clients – helping him to secure new projects.
Randall Strategy is led by certified financial and trade professionals. The organization aims to de-risk business ventures so SMEs can raise capital and enter new markets. They help these companies get the capital and contracts they need so they can focus on running their business.
"Every time I get to meet and work with a new small business client, I learn about their operations and help them grow; it is a very rewarding experience. Most of these companies are family-owned and operated, and helping them understand that they too can compete globally is very rewarding.
My favourite FITTskills course was International Trade Finance because it helped me better understand how to mitigate currency risk, make payments and ultimately complete a transaction. In my mind, a mutually beneficial transaction is the core of trade and this course really brought home how to do that.
My business helps small businesses access capital and reach new markets. The CITP is a well-regarded international designation and CITPs are held to a standard of professionalism that I wanted applied to my practice. It helps secure my company's reputation of professionalism.
We are also seeking to grow by importing products into Canada, and CITP designation is immediately recognizable overseas, providing a certain level of trust and professionalism.
I am proud to have my CITP designation. It validates my experience and signals to clients that I will represent their best interest. It also enhances my ability to participate in the global trade market, which is very exciting."

Want to learn more about the Certified International Trade Professional (CITP®|FIBP®) designation? See why it's the world's most recognized designation for competency and credibility in global business.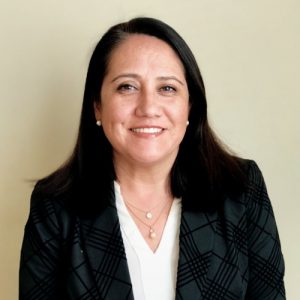 FITTskills training gave Carolina the birds eye view of international trade as a whole, as well as the inner workings of trade transactions she needed to effectively guide her SME clients through doing business in global markets.
The CITP designation validated the high level of international business knowledge and experience Carolina embodies at home and abroad.
After several years of working on events in Toronto, promoting small and medium-sized enterprises (SMEs) from the Pacific Region, Carolina decided to create a new platform and an international program to connect Canadian companies, organizations and SMEs looking for international business opportunities.
The Pacific Trade Show brings together a new platform for participants to connect through experience sharing and networking, learn from a wide range of speakers, and discover new market trends in products and/or services.
In 2011, Carolina attained her Certified International Trade Professional designation, the CITP|FIBP, a strategic move that would serve her in many ways in her career.
Carolina adds that,
"The program is so comprehensive, and courses like Feasibility of International Trade and Global Value Chain have been key tools in my career for a better understanding in all aspects of international trade. What I have learned has also been a decisive factor for effectively managing cultural differences and language barriers… it has been a complimentary tool to continue my professional development.

FITTskills training gave me the know-how to understand and put in practice many aspects of global trade and successfully guide SMEs businesses through their international business experience in Canada.
I have been involved in international trade for over 20 years, and getting the CITP designation gave me recognition of my competency, knowledge and expertise in international trade in Canada."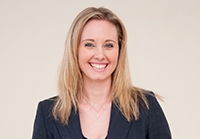 For this supply chain expert and entrepreneur, the FITTskills courses gave her an understanding of what companies go through to source new materials or sell their products in new markets in order to be able to help them succeed.
Earning the CITP designation gave her credibility and validated her industry expertise to her prospective clients and her peers.

Earning the CITP designation was hugely important. It shows that I am dedicated to my field and have the knowledge to help companies be successful in global trade.
"When I am speaking at an event and I mention being a CITP or what the training FITT provides, it's well received, and shows that I invest in the industry I speak in and gives me credibility."
Throughout her 20 year tenure in supply chain, Sarah has gained a reputation for her passion for the industry. Her efforts range from helping to build cost-effective supply chains to hosting one of the top podcasts in the industry, including her popular Women in Supply Chain series highlighting powerhouse women doing amazing things in the industry.
As the host of the popular  "Let's Talk Supply Chain" podcast, Sarah interviews top supply chain professionals so everyone can learn more about this interesting industry. You can check out Lets Talk episodes anywhere you listen to podcasts, including iTunes, Spotify, google play and Stitcher.
​Sarah's dedication to excellence in the field has resulted from a combination of hands-on experience and obtaining her CITP designation, FIATA Diploma and CIFFA certifications. Sarah continues this dedication as a Board Member and Certification and Accreditation Committee (CAC) member for FITT. In addition to her podcast, Sarah is a serial entrepreneur and is changing the industry through the online platform she and her team are working on, Shipz Inc.
Shipz gives shippers direct and easy access to supply chain services to keep their business competitive. They help importers and exporters move their raw materials or finished products globally.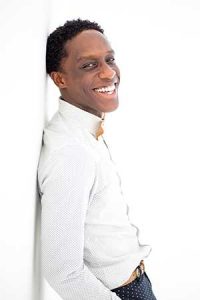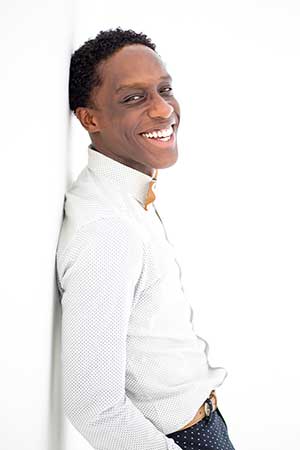 Earning the CITP designation allowed this influential entrepreneur to gain credibility with suppliers, stakeholders and peers along all points of his global value chain, and has helped him position himself as a trade expert when pursuing leadership opportunities.
After 10 years of experience selling products and services internationally Daniel applied for his CITP designation via the executive path. This unique pathway to the designation for those with a decade of executive-level experience in international trade is ideal for those who want to validate their experience and knowledge with a globally-recognized credential.
After telling his inspirational story on national television, Daniel's first tea shop opened to a packed house.
As word spread about Daniel's story about overcoming adversity and channeling his passion into a successful business, he started to get invitations to speak to youth audiences and share his entrepreneurial journey. His story was getting the attention of some very well-heeled individuals indeed.
"The biggest milestone in my career thus far dates back to 2017, when we were invited to serve our tea to HRH – Prince Charles | The Prince Of Wales during his Royal Tour to Canada to celebrating our country's 150th anniversary." HRH put in a repeat order only a few months later.
A true entrepreneur, he hustles daily to ensure his business' success, with a hands-on role in sales generation, increasing profitability, marketing and brand positioning, strategic corporate partnerships, managing profit and loss, recruiting and training, web development, communications, daily operations, inventory, customer service and customer experience, international sales and more tasks than you can count.
I plan on being very active with my designation and putting it to work, rather than simply polishing my LinkedIn name. I think there are so many opportunities and networks that I can tap into because of this designation.
Daniel is an active motivational speaker, blogger, podcaster and continues to spread his positive energy throughout his endeavours.
Ken MacDonald, CITP – President & CEO, CLARITY Sales Enablement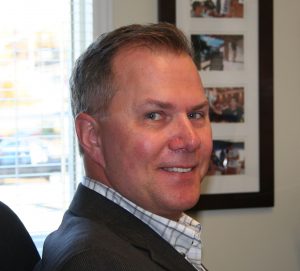 Earning his CITP designation allowed this global business leader to quickly and effectively communicate with his clients, prospective clients, and international colleagues how knowledgeable he is when it comes to the strategic and practical aspects of cross-border business.
After over two decades of executive-level experience in international sales and marketing roles Ken earned his CITP designation via the executive path.
As President and CEO at Clarity Sales Enablement, Ken partners with businesses to help them scale-up and enter new markets, guiding them through complex problems in competitive environments and maximizing opportunities while mitigating risk.
"Our clients are focused on global markets, and while not restricted by geography, there are complex challenges in entering these competitive environments successfully. Experience and awareness are key."
The CITP designation is widely recognized and lends significant credibility to my dialogue as it relates to international business development.
Ken is so convinced of the value of the designation that he encourages and helps the young entrepreneurs he mentors to earn their CITP designation in order to provide them with a competitive advantage.