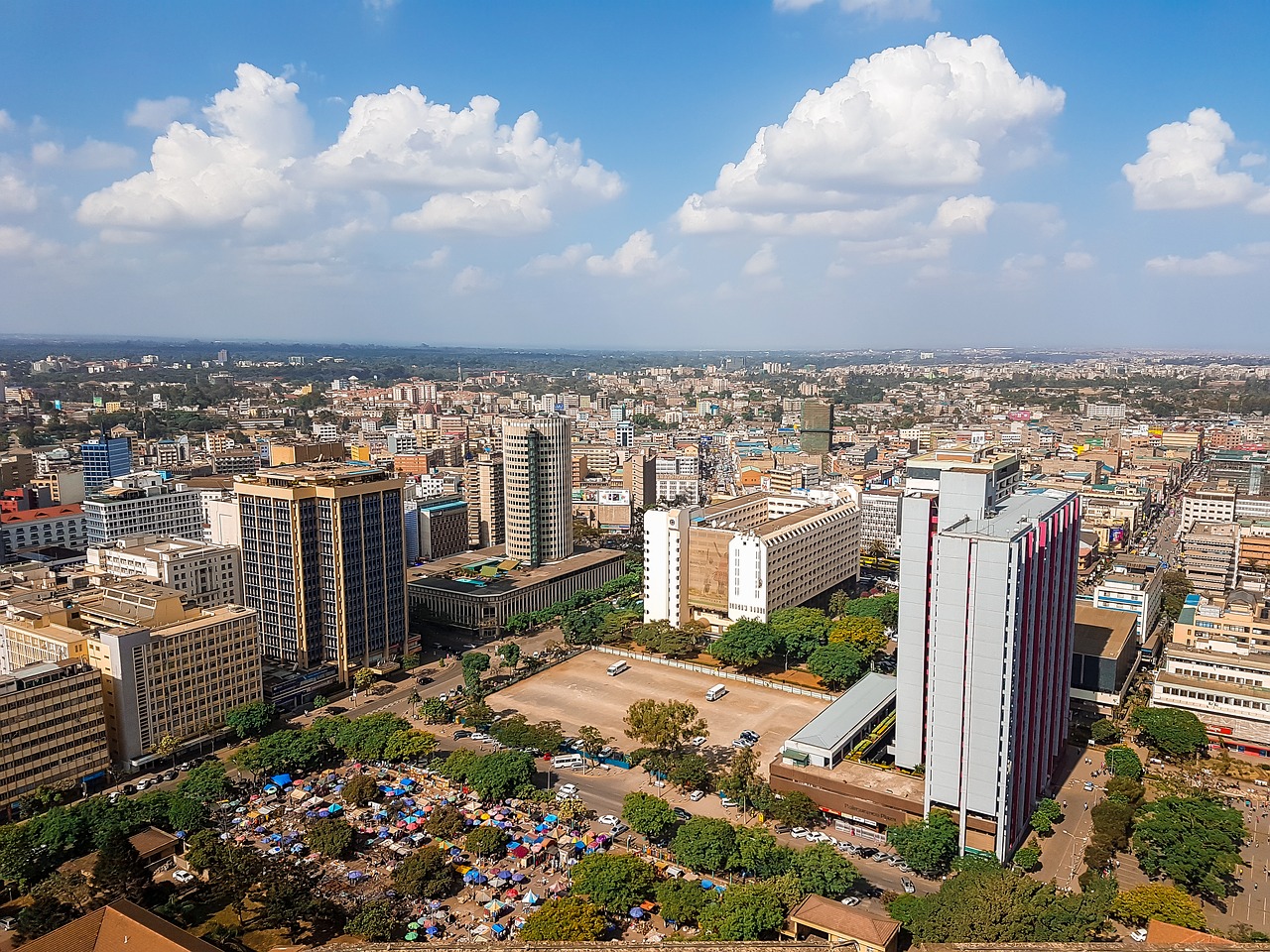 According to Renaissance Capital's Global Chief Economist, Charlie Robertson, in an article with the Atlantic Council Organization, Africa has weathered COVID-19 far better than other areas in the world and "consequently, low interest rates in the West could push more institutional investors to chase high yields in Africa by increasing portfolio exposure in African fixed income and equities."
His prediction isn't far off from the overarching trends for the continent and its diverse range of countries on the rise, with forecasts for Africa revealing incredible growth and opportunities for international businesses looking into international investment and trade within the continent. Though the pandemic has certainly affected the short-term projections, the growth of Africa and its countries is still strong in the longterm. With that in mind, here are 3 reasons why Africa is ripe for international business:
Consumer spending is growing rapidly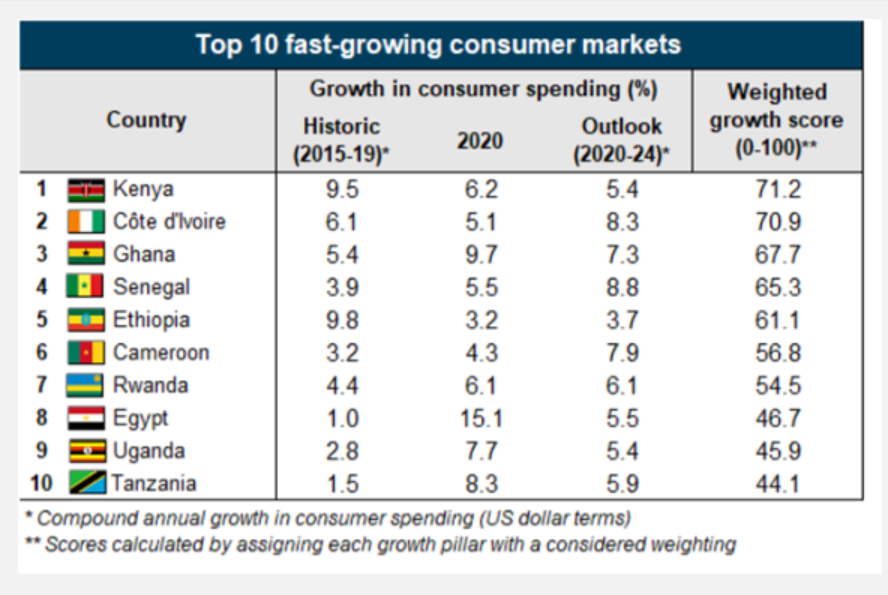 By 2030, the number of consumers in Africa is expected to reach an explosive 1.7 billion. Currently, the continent already has a whopping 1.2 billion consumers who, fueled by a growing middle class, are eager to spend their money and engage in international trade as their region experiences an unprecedented economic boom (Brookings 2018).
The growth of Africa's economies can be attributed to its young and growing population and workforce and incredibly fast urbanization rate—the fastest in the world, in fact. These factors have created a lucrative opportunity for international businesses seeking to get in on the action, most notably with consumer spending, which is projected to rise to $2.1 trillion by 2025 and $2.5 trillion by 2030. In 2015, consumer spending across the continent already totalled $1.4 trillion, with South Africa, Nigeria and Egypt making up more than half of that number.
There are also extremely fast-growing consumer markets in countries like Kenya, Cote d'Ivoire and Ghana, which are benefitting by increasing technology use and internet usage rates. Moreover, the launch of the Africa Continental Free Trade Area (AFCTA) will make trade within the continent easier, bolstering a host of new business opportunities and growth both for domestic and foreign investments.
Urbanization is explosive, and this means lots of business potential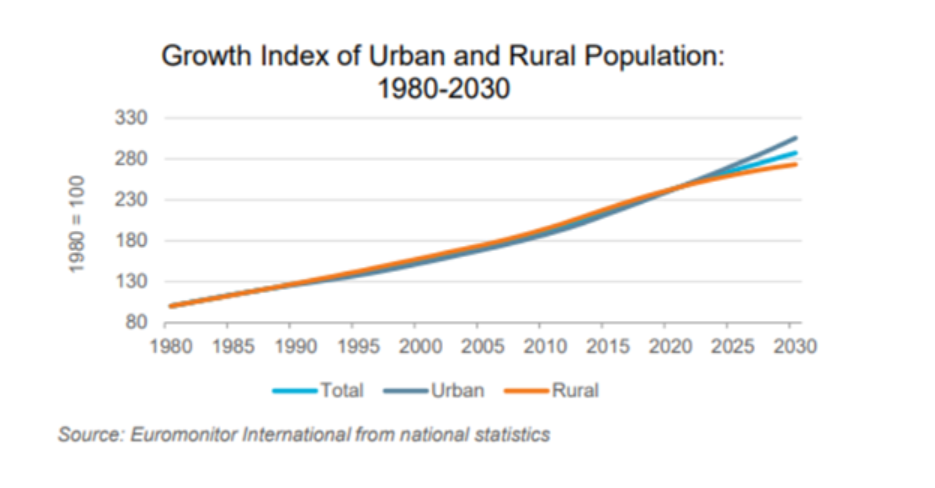 In the same upward trend, countries like Egypt will experience rapid urbanization growth, with the latter's urban population increasing by nearly double (46.3%) the pace of their rural population, from 38 million people in 2015 to 54.5 million in 2030 (Euromonitor, 2019).
Overall, by 2025, more than 190 million people in Africa are predicted to live in urban areas, accounting for about 45 percent of the population at that time. This matters because consumers are more dominant in the city: "per capita consumption spending in large cities in Africa is on average 79 percent higher at the city level than at the national level," states McKinsey & Company in their report Lions (still) on the move: Growth in Africa's consumer sector.
What does this mean for businesses looking to explore African markets?
In a word: potential—and lots of it.
The countries in Africa that are part of lucrative emerging markets are many. They include countries such as Botswana, Nigeria, Kenya, Ghana, Tanzania, Mozambique, Uganda, Zambia and Ethiopia—the latter with an economic growth rate of 9.8%  a year from 2008/09 to 2018/19 and a real gross domestic product (GDP) growth rebound to 9% in 2018/19, according to the World Bank.
International investments are on the rise
International businesses should note that investments for the continent are on the rise too. The United Kingdom and China have increased their investment stocks in Africa by 10 percent, up to $49 billion and $46 billion, respectively, according to UNCTAD, signalling a vast potential for many countries in the continent that can capitalize and leverage these investments to their benefit. For China's investments specifically, experts believe that they could help increase commodity prices and generate wealth creation for many countries, lifting Africa's economy as a whole in the near future.
As many hail market diversification as a business recovery strategy in 2021, Africa and its 54 countries offer a world of opportunity on their own. For those who haven't looked into it in the past, there is no better time than now, as it offers unlimited potential and growth that so many other countries, like China and the UK, have already recognized.
This is a joint post in coordination with Africa Business Venture who provided the original stats and material. Read their full article: What we can expect from Africa consumer spending in the future.
Want to learn more about Africa Business Venture and how to enter African markets? Read our TradeReady article: Looking to diversify? Here's how and why you should consider entering African markets.