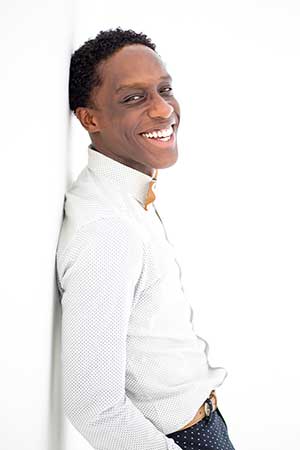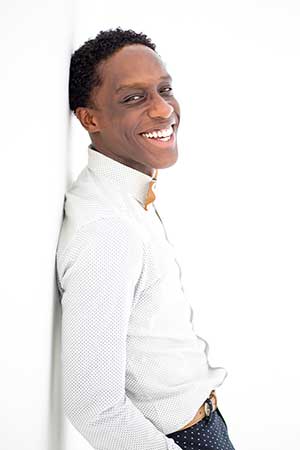 Earned his elite CITP®|FIBP® designation: Apr. 2020
Daniel originally set out to pursue a career in the music industry.
After experiencing a traumatic incident in 2009, he decided to take some time off to put some deep thought into what he wanted for his future.
"The near death experience I had was really a catalyst for change."
"I noticed the impact of the health professionals and others who came together to help me recover. I had to ask myself what I wanted my impact to be. During this same period I started drinking tea and it quickly became a passion."
Daniel and his wife Renata made the fateful decision to go into the tea business, launching their unique loose leaf tea products online in 2010. Following an inspiring interview on Global TV, the couple opened their first brick and mortar location in Brampton, Ontario to a packed house.
My biggest reason for deciding to get started in business and more specifically a career in international trade was the thought of using business as a tool to impact the lives of others. I continue to be motivated at the thought of someone across the globe benefiting from a product or service that I have formulated. It is this international impact and appeal that continues to define my why.
They've been growing steadily ever since, winning several business awards and honours along the way. T by Daniel soon expanded to U.S. and UK markets and his international business career was born.
Daniel's royal opportunity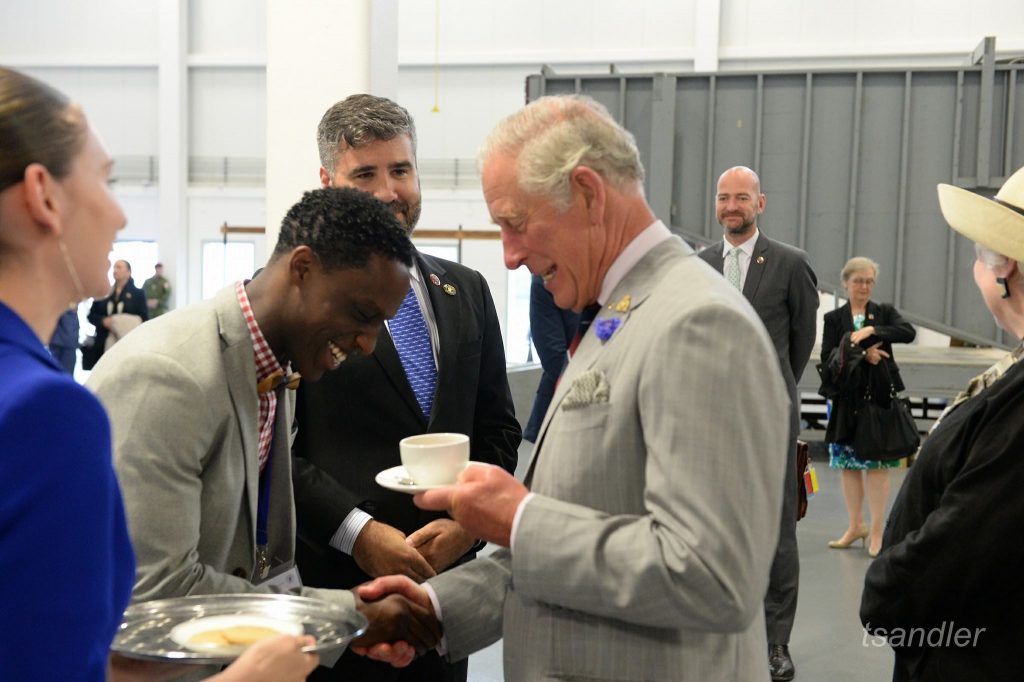 Daniel serving tea to HRH – Prince Charles | The Prince Of Wales during his Royal Tour to Canada to celebrate its 150th anniversary in 2017
As word spread about Daniel's story about overcoming adversity and channeling his passion into a successful business, he started to get invitations to speak to youth audiences and share his entrepreneurial journey.
His story was getting the attention of some very well-heeled individuals indeed.
"The biggest milestone in my career thus far dates back to 2017, when we were invited to serve our tea to HRH – Prince Charles | The Prince Of Wales during his Royal Tour to Canada to celebrating our country's 150th anniversary."
The encounter was nothing short of magical, and it resulted in a repeat order from the Prince followed by a personal hand written letter a few months later! This was a perfect testament to how limitless business can be when you're in it for the right reasons.
He's since also served Backstreet Boy AJ McLean. So, who does he have left on his dream client list?
"I would love to serve (royal couple) Harry & Megan, the Obama's and JLO."
Despite these remarkable accomplishments, Daniel isn't resting on his laurels.
Becoming an influencer and a leader in the global business community
The success of Daniel's T didn't just land in his lap after a few brushes with fame. A true entrepreneur, he hustles daily to ensure his business' success, with a hands-on role in sales generation , increasing profitability, marketing and brand positioning, strategic corporate partnerships, managing profit and loss, recruiting and training, web development, communications, daily operations, inventory, customer service and customer experience, international sales and more tasks than you can count.
In further recognition of his success and leadership qualities, Daniel was selected as 1 of 3 Global Entrepreneurship Week Ambassadors for Canada in 2015.
"This was a life changing experience for me as I had the opportunity to travel around various provinces throughout the country while exploring the entrepreneurial ecosystems and how business is carried out in Canada. During my trip I was given multiple opportunities to share my personal business insights with many organizations and business owners.  I also shared my entire experience via social media as a digital storyteller. This experience was educational, fun and extremely impactful for me."
An investment in quality is a key ingredient to success
One such insight Daniel shared with us is the importance of making a solid investment in building relationships with potential partners.
One piece of advice I wish I had learned earlier in my career in international trade is that, many times it is a better investment to actually travel (when safe) and meet a potential partner, manufacturer, supplier, etc. face-to-face, rather than simply establishing all the critical details virtually. This often saves time, money and lots of headaches in the long run.
"My suggestion to someone getting started in international trade, is count the cost if the potential opportunity at hand seems substantial in the sense that it may represent a good portion of business for you. Set aside a small budget that you're willing to invest to effectively and thoroughly evaluate all parties involved."
Daniel also emphasizes the importance of committing to the quality of your product rather than seeking the cheapest, fastest options. He's discovered how well his clients and critics respond to his carefully sourced high-quality teas.
The power of a CITP
Daniel is a strong believer in the power of mentorship and continually seeks out both opportunities to be mentored, and to provide guidance to those who may benefit from his experiences and insights.
"After 10 ten years in business, I have learned so many valuable lessons, especially through trial and error. I want to use these experiences to help other entrepreneurs and businesses who may be in the early stages of their journey- whether in an executive role for another organization, or as a speaker to a corporate audience. To do that, and for my own company's international efforts, I felt that getting the CITP designation was one very important step in the right direction, to help equip me for the future."
Daniel earned his CITP designation in May, 2020 and is already making an impact in the community. He participated in a recent #TradeElite Twitter chat and shared his advice on how small businesses can save money and recover faster from the COVID-19 crisis.
"Upon learning of my approval and acceptance for the designation, all the emails that followed began with 'WHOOOO-HOOOO!' as I was thrilled to share the good news with family, friends and colleagues throughout my network."
I strongly believe that my CITP designation will play a major role in my positioning as a business leader and will be a very respectable addition to my business achievements when being considered for future opportunities.
"I also plan on being very active with my designation and putting it to work, rather than simply polishing my Linkedin name. I think there are so many opportunities and networks that I can tap into because of this designation."
Daniel became a Certified Tea Master last year and has discovered the potential to bring more rare and exotic teas to his clients in a modern way. He is an active motivational speaker, blogger, podcaster and continues to spread his positive energy throughout his endeavours. We can't wait to see what project he tackles next.
Want to connect with Daniel?

LinkedIn: Daniel Lewis
Learn more about the CITP®|FIBP® designation
INTERNATIONAL BUSINESS CERTIFICATION—CITP®|FIBP®
Advance your career and build your professional credibility in the field of global business by earning the Certified International Trade Professional (CITP) designation.
Why Earn the Certified International Trade Professional (CITP) Designation?
The Certified International Trade Professional (CITP) designation is the world's leading professional designation for the field of international business. So whether you're new to global trade or have over a decade of direct experience, you'll find the CITP designation can help advance your career and build your professional credibility.
The CITP designation sets you apart in the competitive international business industry because it's proof you possess the competencies global business experts have identified as being essential for a successful career in international trade. It also recognizes your dedication to ethical business practices and ongoing professional development—both of which are desirable traits for today's global business practitioners.