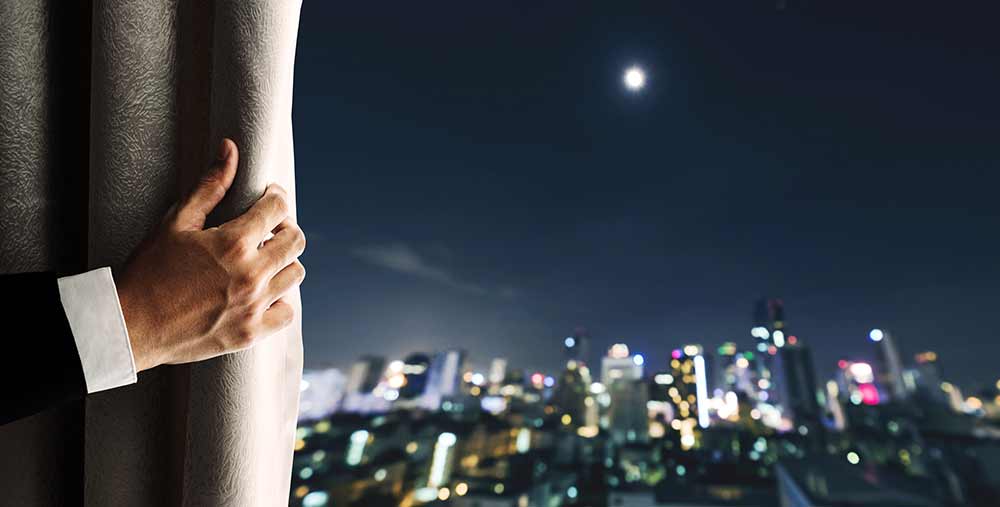 As a Canadian living and working in Asia for eighteen years, I've often questioned why more Canadian SMEs are not capitalizing on ASEAN growth opportunities. Canada is underexposed to some of the world's fasted growing markets and needs to look past the U.S. and NAFTA uncertainties towards ASEAN markets.
When it comes to free trade in North America and Asia, the two continents appear to be heading in opposite directions. The U.S. has withdrawn from the TPP, while the implementation of the ASEAN Economic Community (AEC) has accelerated intraregional FDI to record levels.
Canadian businesses should be participating in the ASEAN region's robust economic growth curve despite the absence of a Canada-ASEAN FTA. I believe the Canadian government is attempting to pivot and reach out to the Asia-Pacific region through the likes of the APEC Business Advisory Council (ABAC) and Canadian International Innovation Program (CIIP).
Canadian companies are also already perceived to be innovative, collaborative and trustworthy in the ten countries comprising ASEAN.
What seems to be missing, however, is a comprehensive plan to achieve an effective market penetration across the diverse, hugely fragmented, yet inter-related ASEAN countries.
On the fast track towards economic interdependence
With a regional GDP of USD $2.5 trillion, ASEAN is the fastest growing region on the planet. After a 4.6% expansion in 2016, GDP forecasts predict 4.9% growth for both 2017 and 2018. Myanmar is expected to be the fastest growing economy in the region, with a prediction for 7.4% growth, followed by the Philippines at 6.6% and Vietnam at 6.2%. Also expected to grow at a moderately quick pace is Indonesia (5.2%), Malaysia (4.9%), Thailand (3.2%) and Singapore (2.4%).
Want to understand more about how GDP numbers are calculated?
Nominal/Real GDP (Real GDP factors inflation and deflation) is a basic macroeconomic metric. Companies considering the ASEAN market should peel back the GDP onion layers to understand GDP formula and growth drivers. To calculate GDP, you can use formula = C + I + G + (Ex – Im).
"C" equals spending by consumers, "I" equals investment by businesses, "G" equals government spending and "(Ex – Im)" equals net exports – the value of exports minus imports.
The region is seeing unprecedented construction activity, presenting an excellent growth opportunity for companies selling construction-related products and services. Earlier this year, Marriott announced plans to open 80 new hotels in the APAC region by the end of 2017, bringing 19,000 new rooms to the region. In addition, an astonishing 437 hotels are being built across the ASEAN region, focused mainly in tourist destinations to meet growing demand. Thailand, Malaysia and Indonesia plan to open 81, 79 and 113 properties respectively in each country in the coming years.
New rail lines will make ASEAN travel easier than ever
In addition to commercial construction projects, Private Public Partnership (PPP) mega-infrastructure projects building new rail lines, airports and seaports are on the rise across the region. A new rail project connecting Bangkok with Southern China with an estimated value of USD $5.2 billion has been approved by the Thai government. Its most interesting characteristic is that China will do the design for the project, and Thailand the construction.
Chinese end-to-end control over mega-infrastructure projects is becoming a contentious issue, and serves as a vivid example of China's One Belt One Road theory becoming a reality at a rapid pace. ASEAN countries are beginning to negotiate that China-financed infrastructure projects contain local engineering, construction and supplier content.
The Singapore to Kuala Lumpur Malaysia multi-billion-dollar high speed rail (HSR) project has been approved and the EPC (engineering, procurement and construction) contracts awarded. The most notable aspect of this project is the high probability of coinciding commercial and residential construction projects emerging in close proximity to the stations. If you provide people with efficient transportation into the cities, new outlying communities will emerge. The areas near the stations will become urbanized, creating additional commercial and residential construction projects.
Other notable mega rail projects in the region include the Hanoi Vietnam metro project valued at USD $15 billion, and Malaysia's 600 km East Coast Rail Line (ECRL), connecting the capital city of Kuala Lumpur with Malaysia's east coast states through 23 stations, valued at USD $12 billion.
Major plans for port expansions and FDI projects provide new opportunities
Singapore continues to invest in major infrastructure projects as well. They have just completed T4 – a new passenger terminal building at Changi Airport, and work on the new Tuas mega-container-port has begun.
The multi-billion dollar mega-port investment project includes plans to move and consolidate all port activity to South Tuas by 2027, opening progressively from 2021 until full completion by 2040.
Construction is well underway, with reclamation ongoing for two out of four phases of the development and more than three kilometres of caissons installed. Singapore is also thinking long term, building for an eventual capacity of 65 million TEU's (standard-sized 20-foot containers) annually, anticipating significant interregional and intraregional trade expansion.
Commercial construction and infrastructure is one growth story, and foreign direct investment (FDI) is another. FDI is entering the region at record levels as interregional and intraregional manufacturing multinationals move from labor intensive and higher cost locations in Asia to ASEAN countries.
Vietnam in particular is reforming and becoming more accessible to foreign investment. Recent years have evidenced steady and increasing FDI there. In 2016, FDI in Vietnam totaled USD $24.4 billion, with 63.7% (USD $15.5 billion) invested in manufacturing and processing capabilities. South Korea is Vietnam's largest investor and Samsung has three projects currently under construction valued at USD $5.5 billion. The South Korean electronics giant is constructing a new plant in Northern Vietnam that will employ 30,000 workers, and a research and development center in Ho Chi Minh City.
An effective and coherent strategy, not an FTA, is your key to ASEAN market entry
ASEAN is now the fifth largest automotive market, offering new growth opportunities to companies supplying both OEM (original equipment manufacturer) and aftermarket products and services. The ASEAN region produces 4 million cars and trucks each year and sells 10 million motorcycles annually. China progressed from bicycles to motorcycles to cars over a period of 20 years, and ASEAN will similarly advance from motorcycles to cars rapidly over the next decade – especially in the Philippines, Indonesia and Vietnam, in line with economic development and rising incomes.
ASEAN has arrived as the global growth engine of the next decade and beyond.
The absence of a Canada – ASEAN free trade agreement should not prevent SMEs from capitalizing on ASEAN growth opportunities. Furthermore, an FTA is not the silver bullet to establishing and growing your ASEAN business. An effective and coherent commercial strategy is.
Achieving more effective market coverage and penetration across ASEAN's diverse, hugely fragmented, yet inter-related market is highly challenging and complex for any company. Basic templates or theoretical "cookie-cutter" market-entry formulae often falls short of delivering desired results.
What companies need is a distinctive market-entry and channel design process that caters for key variables which encompass the necessary agility to synchronize individually tailored business, multi-partner, multi-level network strategies with relevant opportunities, regional cultures and competitive scenarios – eliminating the wasted costs of trial-and-error market entry efforts.
Considering the absence of a Canada-ASEAN FTA, the federal and provincial governments might consider a funding strategy to assist Canadian companies with the expense of retaining outsourced specialty ASEAN marketing services. Procuring regional knowledge, experience, and expertise will make a major difference and help companies grow.