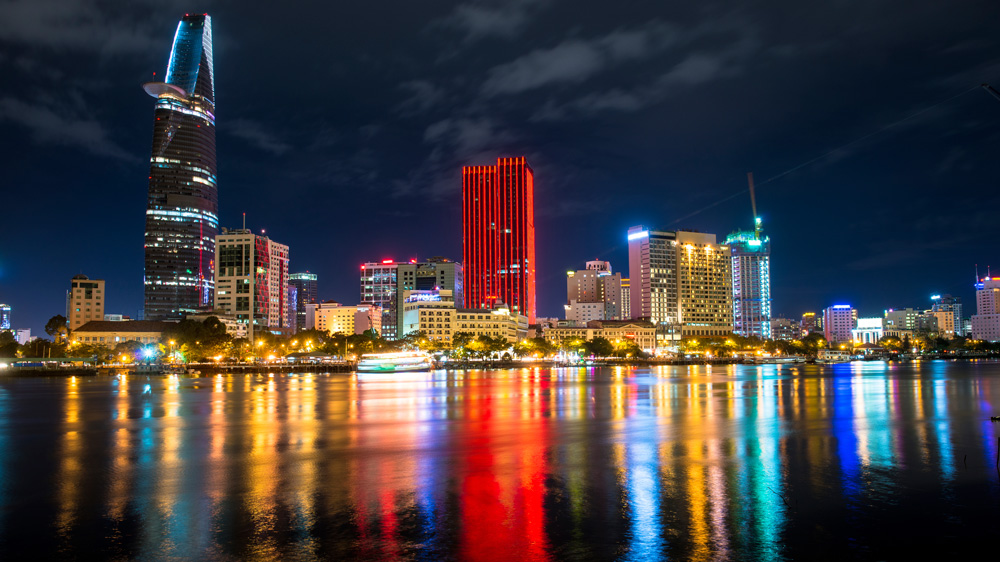 There's no shortage of action in Asia, in global business or in general.
As everyone focuses on China, which is facing daunting challenges in its excess industrial capacity, stock market crash, and efforts to shift from an export-driven economy to a consumer-based model, some developments in the region have remained largely unnoticed.
Yet, one of the newest stories on the continent is Vietnam, which is well positioned to become the region's manufacturing and trade hub across a range of sectors. Here's what you need to know.
Asia's new manufacturing hub
Comparative advantages are not set in stone. The unprecedented rise in China's labour costs, which have more than doubled since 2003, have opened an opportunity for more cost-competitive countries like Vietnam to attract investments.
According to fDi benchmark, a data service owned by the Financial Times, total operating costs for an automotive plant are now 40% lower in Vietnam than in China. In the case of manufacturing plants for biotech-pharmaceutical products or medical devices, costs can be as much as 50% lower.
As a result, investments into Vietnam have surged to US$ 8-9 billion per year over the last 5 years, up from virtually nothing two decades ago.
The number of greenfield investment projects doubled in 2014 to almost $24 billion, making it the second most popular investment destination in the Asia Pacific region, behind only China, and ahead of India, Indonesia, and Malaysia, not to mention Bangladesh and Cambodia.
For many investors, Vietnam is seen as a hedging replacement for China, particularly in the manufacturing sector, turning the country into the manufacturing hub of the region.
Big multinationals like Nike, Procter & Gamble and Unilever are expanding their activities there. While 40% of Nike shoes were produced in China in 2001, compared to 13% in Vietnam, by 2013 only 30% were still made in the Middle Kingdom, while 42% were instead produced in Vietnam.
An improved business environment
Many commentators cited cheap labour costs as playing a large role in Nike's decision to move a good part of its production to Vietnam as its next business frontier.
This is turning a blind eye to other key factors that make Vietnam an attractive place: a young population of some 90 million people; Vietnam's geographic position near global supply chains; a growing consumer market boosted by a solid economic growth of 5-6 % per year over the past 5 years; a relatively stable political and economic scene; and an improving business climate.
In 2015, for the first time, Vietnam ranked ahead of China in the World Bank's Ease of Doing Business Index (in 78th position, 12 ranks ahead of China), with a significant head start on countries like the Philippines, Indonesia, and India.
With discretion and perseverance, the government is passing reforms to improve its business environment. A new investment law, effective July 1, for example, simplifies foreign investment procedures, relaxes licensing requirements, and ends the differentiation between domestic and foreign investors.
Opening the country for business
Vietnam's government is also pursuing an active trade policy. In May, it signed two major free trade agreements, with Korea and with the Russian-led Eurasian Economic Union (EEU).
On August 4, 2015, it reached an agreement in principle for a free trade agreement with the European Union (EU), after two and a half years of intense negotiations. This landmark agreement will remove practically all tariffs on goods traded between the two economies, a first.
Never before had the EU negotiated a symmetrical liberalization of trade with a developing country.
The agreement will open Vietnam's trade in various services sectors, including financial services, telecommunications, transport, and postal and courier services.
It will also lift or ease limitations on the manufacturing of goods and provide for government procurement rules largely in line with the Government Procurement Agreement of the WTO, "achieving a degree of transparency comparable to the other EU free trade agreements with developed countries and more advanced developing countries" as the EU Commission noted in its press release.
Few countries can pride themselves on having reached three major trade deals within just a few months.
Last but not least, Vietnam is one of the 12 countries in Asia and the Americas that recently reached an ambitious agreement to liberalize trans-pacific trade in the TPP negotiations. While unprecedented in its geographical scope, the Trans Pacific Partnership excludes some of Vietnam's key competitors on the regional scene, in particular China and Indonesia.
One of the biggest winners of the TPP is likely to be Vietnam. A study by the Peterson Institute for International Economics estimates that Vietnam's GDP could rise by an additional 10% by 2025, the largest percentage gain among TPP participants.
These various agreements will, no doubt, further contribute to improving Vietnam's business environment and will reinforce its position as a manufacturing and trade hub in Asia.
Asia's trade growth champion
In fact, a detailed look at trade figures shows that Vietnam has been Asia's trade growth champion for some time already.
Merchandise exports have increased by nearly 20% per year over the period 2005-2013, the fastest growth rate in the region, well ahead of Bangladesh, India, Indonesia, the Philippines, and even China, whose exports of goods grew by "only" 14% per year on average.
While exports of services have grown at a slightly slower rate than others in the region, Vietnam still ranked first in 2012 in terms of growth of exports of goods and services combined.
No doubt, an economic rebalancing is at play in Asia. Discreetly, Vietnam is positioning itself as a key manufacturing and trade hub in the region. Yet, investing in and trading with Vietnam is not an easy go and requires careful analysis and planning.
The country may be ahead of China and India in terms of Ease of Doing Business, but it still lags far behind a country like Malaysia. Further reforms are needed to consolidate its position and transform its current cost advantage into one built on skills and technology.
Does Vietnam factor into your business's international expansion plans? What would be the pros and cons of doing so?
Disclaimer: The opinions expressed in this article are those of the contributing author, and do not necessarily reflect those of the Forum for International Trade Training.