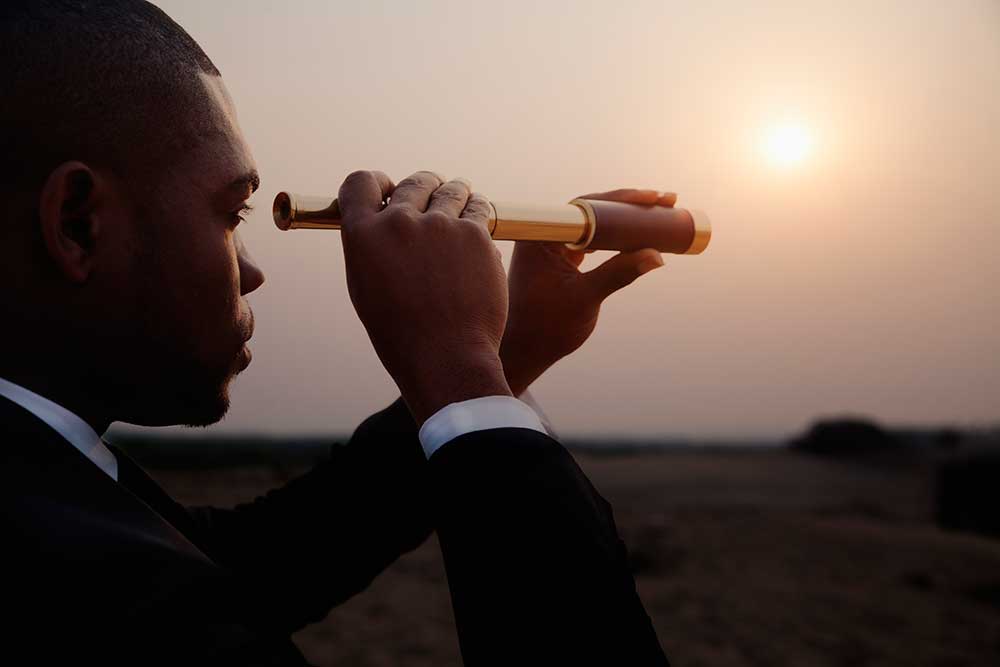 Economists, business heads and industry insiders remain optimistic that 2017 will be a positive year for economic growth and international trade. Based on economic indicators and business surveys, the international business outlook for the remainder of the year is overwhelmingly positive on the heels of a lethargic 2016.
Economic indicators improve
In both Canada and the United States, 2016 was a lackluster year for growth in the economy and in international trade. Canada's GDP grew by only 1.3%%, while the United States' GDP grew at 1.9%. Canada's GDP growth forecast for 2017, however, is projected at 2%, and the United States' GDP is projected to grow 2.1 %.
That puts both countries' GDPs on pace to see a healthy rate of growth — high enough to mark significant economic upswing but low enough to avoid overconfidence by investors and consumers.
Both countries expect to see continued modest declines in their unemployment rates. In Canada, unemployment is expected to continue its downward trend from the 7% market. In the United States, the unemployment rate is expected to drop to 4.5% by the end of 2017, from 4.7% at the end of 2016. Both countries predict low and steady inflation for 2017. In the U.S., inflation is expected to be 1.9%, while it is expected to be 2.2% in Canada. Both the U.S. Federal Reserve and the Bank of Canada aim to keep inflation rates around the 2-% mark.
In both countries, other economic indicators are pointing to a positive economic outlook for 2017. Oil prices have stabilized. There have been growth gains in manufacturing and exports. And consumer confidence rates are high.
Businesses optimistic about future
With economic indicators looking up, businesses are feeling optimistic about their expectations for 2017. Surveys in both Canada and the United States show that retailers, manufacturers, and importers and exporters expect that they will see their sales numbers improve this year.
Canadian business firms reported that sales were relatively flat for the last 12 months, according to the Bank of Canada's Spring 2017 Business Outlook Survey, but the 100 business firms surveyed by the bank said they are seeing an uptick in domestic sales that have them predicting stronger growth this year. Firms also reported that they are seeing strong international demand for their goods, leading to expectations for a positive year in exports. The results of EDC's most recent Trade Confidence Survey, showed a dip in exporters' confidence levels for the upcoming year, but it still remained strong.
In all, 94% of exporters reported that they expected their business to grow or remain steady for 2017, and 49% said they plan to expand their business to new markets within the next two years.
U.S. business forecaster Kiplinger also reported that they expect to see some positive business gains in 2017. With consumer confidence up, Kiplinger forecasted that retail sales will grow by 4.2%. With the uptick in sales and decrease in overstock, businesses also will show confidence by increasing their spending on machinery and equipment; It is also forecasted that business investment will grow by 3 to 4 % this year. There is concern about the U.S. trade deficit, which is expected to continue to year by an additional 4%. However, economic groups, from including the U.S. Chamber of Commerce, express optimism that U.S. Pres. Donald Trump's "America First" policies and determination to renegotiate trade deals will lead to a stronger export environment.
2017 expected to outpace "sluggish" 2016
Economists and business leaders in Canada and the United States universally talk about 2016's "sluggish" growth numbers. The good news for businesses hoping to grow their sales and exports in 2017 is that those same economists and business leaders overwhelmingly believe that this year's growth will be modest but strong. This year's upward swing will help to put the relatively stagnant numbers of the last few years in the past.
Disclaimer: The opinions expressed in this article are those of the contributing author, and do not necessarily reflect those of the Forum for International Trade Training.