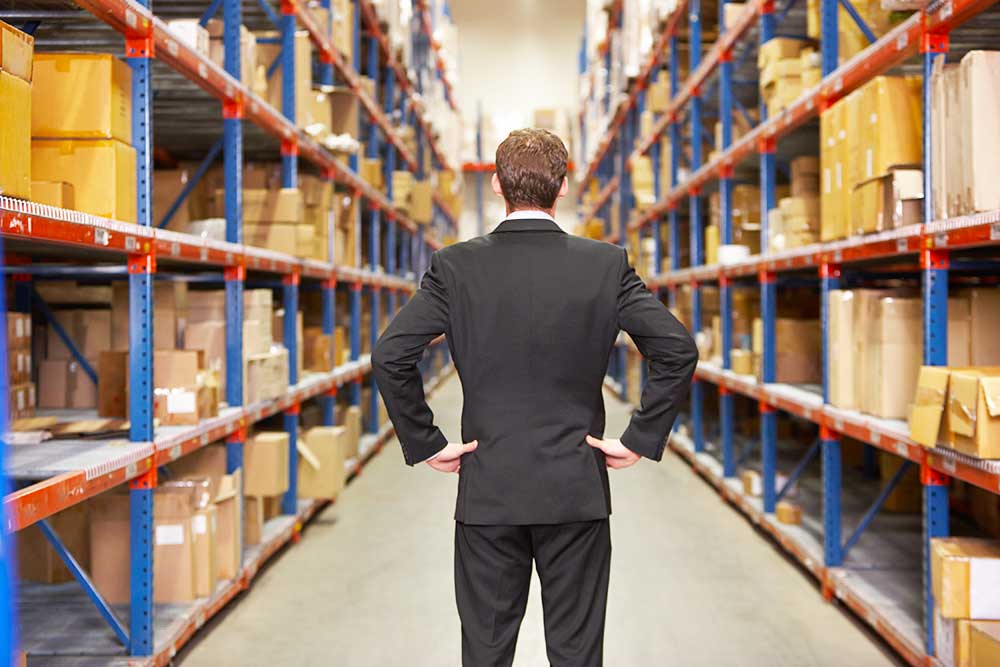 Planning any supply chain should start with knowledge of the company's business plan and objectives. These business objectives must be refined to consider external and competitive factors. In order to do this successfully, the initial phase of planning a supply chain should include a review of each of the external environments (foreign markets) within which the company is operating or considering operating.
This includes the following factors:
The economic environment
Current regulations in the market
Technological developments
Cultural, demographic and infrastructural issues
Competing organizations in the international marketplace
These factors can vary widely between the different foreign markets that companies might be operating within, and it is essential that all potential issues and conflicts are identified. A very effective method of reviewing and evaluating the impact of external environments is to perform a PEST analysis.
PEST is an acronym for political, economic, social and technological factors of the external environment. These factors are usually those beyond the control of the company, and might be threats to company operations.
Political: Political stability, risk of military invasion, trade regulations and tariffs, preferential treatment given to trading partners, wage legislation, industrial safety regulations and product labelling requirements.
Economic: Form of economic system in international markets, exchange rates and economic stability, labour costs, inflation rate, unemployment rate, inflation rate and interest rates.
Social: Demographics, class structure, education levels, cultural issues such as gender issues and leisure interests.
Technological: Technological developments, rate of technological diffusion and impact of common technologies on costs.
The PEST factors that are identified can be further classified as opportunities or risks (threats) by conducting a SWOT analysis. A SWOT analysis divides factors into strengths, weaknesses, opportunities and threats. In a SWOT analysis, strengths and weaknesses are often internal factors, while opportunities and threats are external factors.
By reviewing the external and internal factors facing it, a company can review its strategic objectives to take its product or service offerings and the position of its competitors into account. It can also identify potential supply chain markets that might pose a risk to the company's business objectives and those that pose opportunities for productivity enhancement. By reviewing and refining its strategic business objectives in response to its findings, the company will be better able to map its supply chain strategy.
Don't forget to review your product's characteristics
A major consideration that companies sometimes miss in the early stages of planning a supply chain strategy is their product or service offering.
The characteristics of a product or service can have major and unforeseen impacts on the required structure of a supply chain, and they should be identified at the start of the planning process.
There are four main categories of product characteristic that have an impact on supply chain planning:
The volume and weight of a product have a large influence on supply chain costs.
Products that have a high volume in relation to their weight, such as tissue products, use up a lot of transportation and warehouse space. They are usually costly to transport and store because most transport and warehouse companies measure costs on a volume basis.
The value of a product is also very important. When companies must transport highvalue products over long distances, they are more capable of recouping the transport costs in sales. If a company is distributing low-value products, it is usually essential to plan for an inexpensive distribution system.
The uniqueness of a product will also affect the choice of distribution system and inventory storage locations. When customers cannot obtain a company's product but can readily substitute it for a competing product, it is essential to design the distribution system to keep inventory levels high or to replenish stocks rapidly.
Unfortunately, both of these solutions involve substantial costs, through either having to pay for storing high stock levels or paying for more advanced transportation. The level of risk associated with distributing a product also affects the supply chain design.
For some products, such as hazardous chemicals, legal obligations to minimize risks associated with transportation mean that a special distribution system must be used. Dangerous goods might require special packaging or might have limits applied to how much can be transported at any one time. They might also need to be isolated from other products during transportation and storage.
Some high-value goods also carry the risk of attempted theft, which can make additional security measures necessary. Even fragile and perishable products have considerable risks associated with their transportation and storage; fragile products, such as glass, must be packaged specially, and perishable goods, such as food products, require refrigerated storage. High-value products require additional security.
It's equally important to review your service's characteristics
Providing services through the use of a global supply chain network requires that companies take a consistent approach across all international markets. Many service providers are now outsourcing aspects of their service to companies in lower-cost regions of the world, such as India. Factors that companies must take into account when planning a global supply chain network for services include:
Level of interaction required: A global supply chain requires that the different component organizations be able to communicate effectively and regularly. Many supply chain functions are now conducted and monitored using shared IT systems or using the Internet. In some markets, the required level of interaction and monitoring might not be available.
The need for customization: Different regions of the world have different technological, cultural and social conditions. If a company is considering providing a service to an international market, it must determine which markets will require the least expenditure for customization.
Quality: Developing partnerships or establishing contracts with overseas service providers can be a very cost-effective strategy for companies. However, a company must ensure that it establishes clear guidelines for consistent levels of quality for the service provided by international partners.
Customer service: One of the major challenges with global service provision is understanding the customer. Many companies address this challenge by establishing a first line of service that speaks the language in an international market and understands the local customs. This might involve an investment in hiring and training personnel in various international markets or setting up a facility in a foreign country. Companies also need to consider how they will provide rapid customer service support.
Operational strategy
A major component of planning a supply chain strategy depends on a company's operational strategy.
A key aspect of a company's operational strategy is whether it will make a product, purchase a product to sell on to customers or supply a service.
With a global supply chain strategy, decisions must also be made as to where and when these actions will take place.
For example, a company can choose to make a product in the following ways:
Make to stock: In this production method, companies manufacture a product in anticipation of customer orders.
Make to order: In this production method, companies only manufacture a product when they have received a firm order from a customer. Companies can pass orders on to a partnering manufacturer in a foreign market or a manufacturer in a domestic market, or produce the goods at a company manufacturing location.
Configure to order: In this production method, companies partially manufacture the product and complete it after a firm customer order is received.
Engineer to order: In this production method, companies manufacture a product to unique specifications provided by a customer.
In the make-to-stock category, a company's global supply chain strategy might involve them producing the product at a company-owned manufacturing site, contracting a domestic manufacturing company to produce goods or contracting manufacturers in one or more foreign countries. Companies could also use a combination of these strategies, perhaps when domestic manufacturing cannot keep up with demand. The strategy chosen will depend on many factors, including:
manufacturing costs;
quality issues;
delivery timeframes;
transportation costs;
availability of suppliers and manufacturers;
inventory and warehousing costs and issues;
foreign market conditions; and
import and export regulations.
The firm will also need to decide whether to manufacture the product domestically or to make the product in a foreign market to serve foreign customers directly. If the firm decides to manufacture the product in another country, investment abroad may be required. There are a number of options available when a company decides to pursue a foreign investment. These include:
establishing a subsidiary in the foreign market;
establishing a joint venture with a foreign firm; or
establishing a partnership with a foreign firm.
Prepare to take on the competition
As well as a corporate and business strategy, a company needs to define its competitive strategy for planning the supply chain. Key elements in competitive strategy include the following:
The extent of the company's globalization
The type of competitive positioning the company has adopted
The degree to which the supply chain is an integrated one
Companies often adopt a competitive strategy of becoming a service leader in an industry (offering a number of key customer service elements to distinguish it) or becoming a cost leader (offering a product or service at the lowest possible price). Occasionally, a company will adopt both these strategies.
Competitive strategy has a major impact on a company's supply chain strategy and in the way the organization is structured. Designing a supply chain for a company that aims to be a service leader might involve implementing strategies, such as providing online tracking of shipments to customers, or by selecting distribution sites very close to key customer locations. Customers also might be able to choose their preferred delivery method and shop online. For a company aiming to be a cost leader, the supply chain might include features such as standardized production processes and integrated manufacturing schedules.
This content is an excerpt from the FITTskills
Global Supply Chain Management 
textbook. Enhance your knowledge and credibility with the leading international trade training and certification experts.