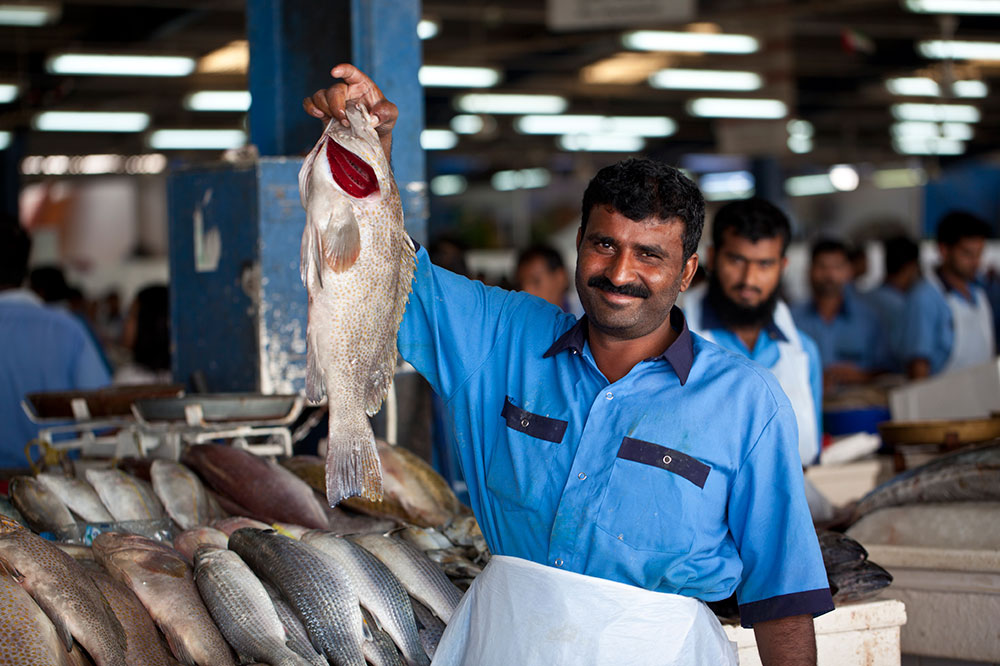 Increasing demand and improving technological capabilities are helping to boost trade in goods such as pharmaceuticals, foods, and other items that require temperature-controlled transportation.
Meanwhile, the spotlight on food safety is on the rise, with international organizations such as the UN's Food and Agriculture Organization highlighting the importance of successful movements of food to market, particularly that of perishable produce such as fruit and meat.This eye-opening statement by the FAO has logistics providers and countries alike racing to build new infrastructure and introduce solutions to support cold chain transportation.
Where cold chains are lacking worldwide, 200 million tonnes of food spoil before reaching market every year.
This is extremely unfortunate as the United Nations Food and Agriculture Organization estimates that about 805 million people worldwide are chronically undernourished. Almost all these people live in developing countries, so the need for cold chain solutions in such locations as Africa and South East Asia are of utmost importance.
Food and drugs are racking up the air miles
While there is currently a movement towards transporting with ocean vessels, air cargo is still the mode of choice for many shippers of temperature-sensitive goods. In fact, these goods have helped boost air cargo use, which has otherwise been in a slump.
According to WorldACD, perishables and pharmaceuticals were the best performing air cargo classes during the month of May 2015, due to their time-sensitive nature.
Furthermore, for the first half of 2015, the biggest gains in perishables air cargo tonnage were in the Middle East and South Asia (MESA), up 59%, while Asia Pacific air cargo rose 35%.
For pharmaceutical air cargo, Asia Pacific and MESA were also the largest regions, increasing 74% and 66% respectively.
An expanding middle class and growth in e-commerce is increasing cold chain demand
In the Asia-Pacific region, the rise in perishables and pharmaceuticals can be attributed to an expanding middle class and favorable changes in healthcare regulations.
E-commerce has further assisted in this demand. Some high impact examples include Alibaba's Tmall marketplace, who partnered with retailers like Costco to sell fish and produce, and JD.com's investment in FruitDay, a Shanghai-based importer of fresh produce.
These same providers are also growing their healthcare capabilities.
The Middle East has invested in infrastructure such as warehousing, ports and airports to promote its expanding middle class, as well as a transshipment hub linking Asia to Europe.
For many countries within this region, much of its food is imported. For example, the UAE imports 85% of its food, and this will likely increase as the government plans to develop farmland in other countries in order to secure food supplies amid increasing demand.
Innovation in remote sensors are decreasing waste and increasing control
So, where's the innovation in all of this demand for temperature-controlled goods? It's in the sensors – the ability to monitor temperature ranges and adjust as needed while goods are being transported.
While much of this innovation involves the air cargo market, it is also appearing more and more in ocean freight.
Logistics providers such as DHL, FedEx, UPS, Kuehne + Nagel and DB Schenker all provide solutions that utilize sensors, either based on GPS or RFID, for tracking and monitoring temperature and humidity levels throughout transportation. Web-based, real-time monitoring, including report generation, is also included.
Among these solutions is FedEx's SenseAware, introduced in 2009. It is a multi-modal solution that provides location monitoring, as well as monitoring temperature, light exposure, relative humidity, shock, and barometric pressure.
With these services, it can provide near real-time visibility and insight into shipments. Since 2009, FedEx has adapted this solution, incorporating it into its other services and industry-focused solutions, including aerospace, manufacturing, oil and gas, healthcare and fashion.
Sometimes even the fashion industry needs to monitor humidity while in transit. It has expanded this service into Europe, Asia and South America as well.
DHL's temperature-controlled solution is another example of innovation at work. In 2013, the company introduced DHL Thermonet, an RFID-based air-freight service which allows customers to track the temperatures of their goods throughout the shipping process.
In 2014, DHL followed this up with the introduction of its global ocean freight service, Ocean Secure, which allows customers to access real-time tracking and temperature data at any given point, and even take remedial action if necessary.
The benefits of cold chain innovation are about more than just profit
There are many significant benefits to this monitoring, including compliance with regulatory authorities, such as the US Food and Drug Administration, and allowing users to be proactive instead of reactive.
Furthermore, it allows for intervention when necessary, whether it's re-icing cold chain shipments or inspection and repackaging of damaged goods.
On a broader scale, users are provided the insight needed to make better business decisions, resulting in a strong customer experience and often a higher profit margin.
Not only will these new technologies improve better customer experience and higher profitability, they will also reduce food and medicinal waste by allowing for proper monitoring and faster intervention.
This will maintain the integrity of perishables transport and distribution, particularly in regions where it is critical to health and survival.
What do you think is the most useful application or benefit of cold chain innovation, and why?
Disclaimer: The opinions expressed in this article are those of the contributing author, and do not necessarily reflect those of the Forum for International Trade Training.