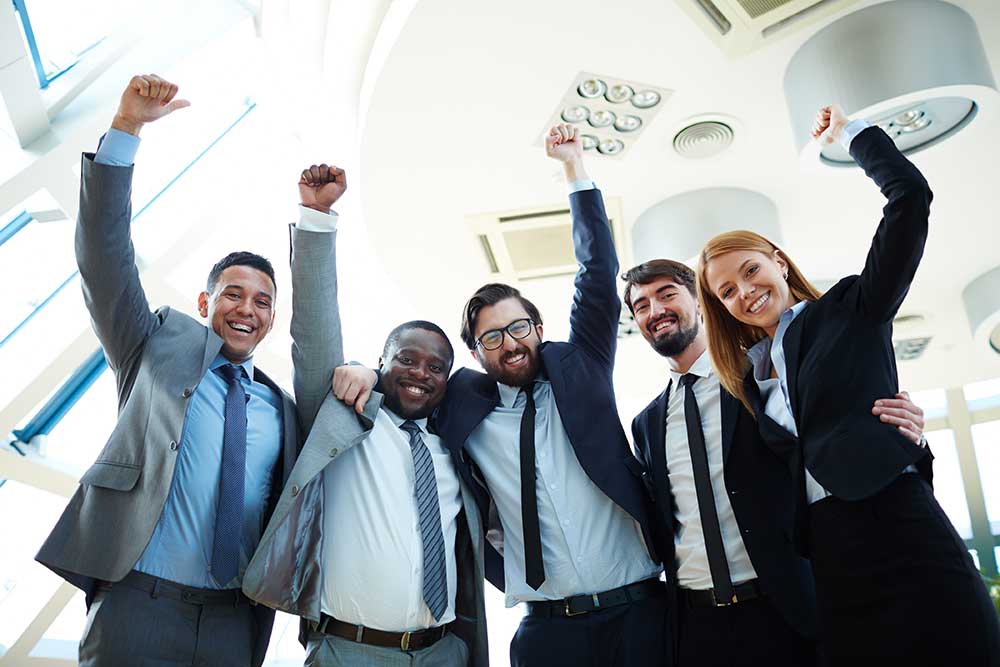 The international business world is fast-paced and complex. The industry offers ample opportunities for employment in many different sectors, often involving travel and excitement in a very dynamic and growing field.
Positions in international trade involve dealing with intricate laws, policies, cultures and strategies, often requiring continual training and professional development to stay current. Those that make it to the top of their field of expertise become vital to their respective businesses, and as such can be expected to receive significant compensation for their work.
Here are the top 5 top highest paying jobs in international trade and their average U.S. salaries based on research collected from payscale.com, Forbes.com, and Glassdoor.com.
1. International Trade Finance Manager: $50,000 – $130,000
International Trade Finance Managers plan, organize and direct the financial department, which in an international context may have employees in many corners of the globe. They supervise the development of financial models used by an organization. Often they act as a liaison between the organization and external stakeholders on subjects relating to an organization's finances.
Working as an International Trade Finance Manager requires a broad understanding of the financial position of the organization. It is necessary to look beyond purely financial concerns and see how political and social conditions interact in the international landscape.
Some duties of International Trade Finance Managers include, but are not limited to:
Overseeing Organizational Finances
Planning and Controlling Budgets
Analyzing and Mitigating Potential Financial Risks
Managing Finances
Preparing Reports and Forecasts of Financial Arrangements
Working with Financial Institutions
Examining Financial Accounts and Records
2. International Trade Researcher: $70,000 – $135,000
The International Trade Researcher conducts market research, and develops advice on market entry strategies and business development opportunities. They must monitor economic, political and social trends in both the international and domestic arenas, and make policy and program recommendations reflecting those trends.
The International Trade Researcher must also be able to identify barriers to trade in the target market (tariff or non-tariff), as well as domestic barriers such as export restrictions.
Some duties of International Trade Researchers include, but are not limited to:
Conducting surveys
Identifying opportunities
Identifying and interpreting data
Examining trends affecting demand for products and services
Creating reports and making recommendations
3. Global Marketing Manager: $80,000 – $150,000
The Global Marketing Manager is responsible for an organization's activities related to advertising, marketing and public relations. As such, they are an important part of growing an organization's international business. They plan and direct the implementation of campaigns promoting the sale of products and services.
They initiate research to assist in the development of effective marketing campaigns and evaluate the effectiveness of those campaigns. As a manager, they have oversight of an organization's marketing budget and make decisions on how to allocate resources to different activities.
The Global Marketing Manager may also implement communications activities in response to specific incidents involving their organization and act as a communications liaison with media, government and other organizations.
In the international context, marketing managers need an awareness of the target market's laws and regulations, as well as what may be culturally inappropriate. They must be highly aware of cultural contexts that affect perception of a message. An awareness of what is or is not acceptable in a given target market, as well as how communications may be interpreted, is incredibly important. They need to be aware of cultural barriers that may prevent a campaign that is effective in one market from being as effective in another.
Some duties of Global Marketing Managers include, but are not limited to:
Introducing and Managing Products
Promoting and Communicating To a Mass Market
Placing and Distributing Products
Market Research
Competitive Analysis
Managing Budgets
4. Global Trade Lawyer: $113,000 – $170,000
Global trade lawyers advise, advocate for, or represent a client's business interests involving more than one country. They must be licensed lawyers, and to earn highest levels of income many have become specialists in their areas of expertise. Global trade lawyers need to be extremely well-versed in different countries' laws, policies and agreements pertaining to businesses.
Global trade lawyers advocate on business issues that involve more than one country's laws and trade policies. Many global trade lawyers have degrees in international and comparative law and have completed in depth studies of global economies. In order to practice, global trade lawyers need to have earned a law degree from an accredited school and passed the bar exam in the region they wish to practice.
Some duties of International Trade Lawyers include, but are not limited to:
Managing case investigations and reviews
Brief writing and argument preparation
Representing clients in court
Drafting and reviewing contracts and other legal documents
 5. International Business Development Manager: $180,000 – $200,000
Business Development Managers, generate and keep customers for a variety of international markets, regardless of the product or service on offer. Those working in the occupation require knowledge of finance, risk analysis, market entry strategies, laws and regulations and must be able to perform at a high level when providing customer service, developing market entry strategies and assessing their organization's ability to meet the needs of a client.
Business Development Managers may work for a wide range of companies, in various industries, but share the need to work in an international context and cultivate skills specific to the market in which they are working. As such, they must have the ability to build relationships across cultures and increase the intercultural competence of their own organization.
Some duties of Business Development Managers include, but are not limited to:
Enhancing existing business and developing new business
Developing business strategies for specific markets
Risk evaluation
Market identification, research & analysis
Product and service innovation
Analysis of pricing and profit potential
Building relationships with other cultures
Want to learn more about which competencies you need to have to succeed in this positions, and others? Head to FITT's International Business Resources page to read occupational profiles for 20 international trade occupations!
Inspired by the lucrative import export opportunities on offer? FITTskills training can help you land your dream global trade job with practical online courses developed for business by business. Want to reach the top of your field and be recognized as a trade expert? Put your skills, training and experience to use to apply for the elite CITP®|FIBP® designation, the world's leading global trade certification.