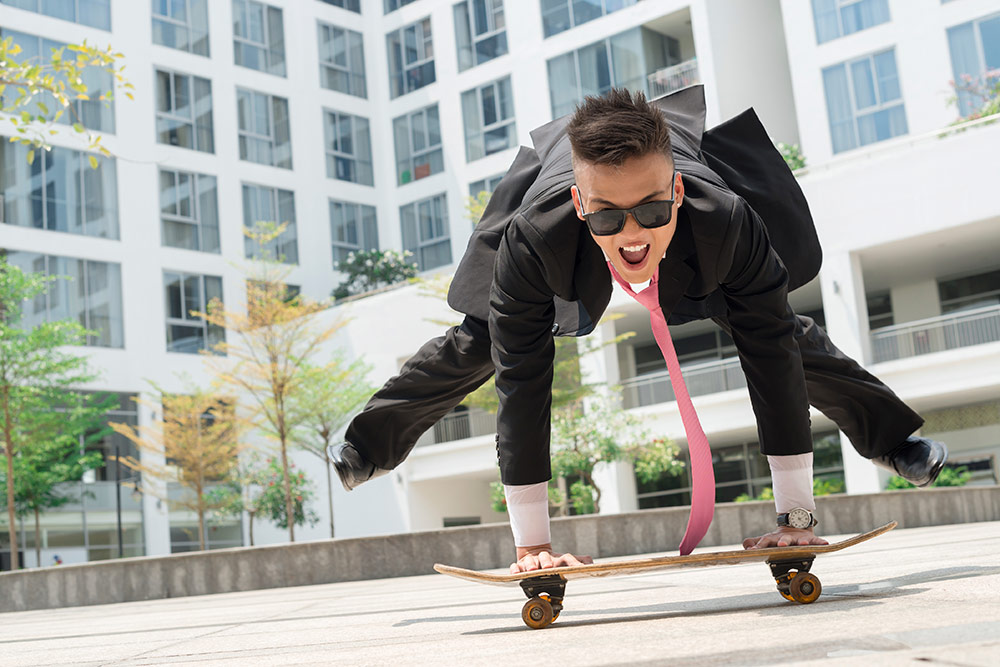 Commercial risk is one of the greatest financial risks facing exporters and importers alike.
Entrepreneurs know how to assess a potential client before doing business with them.
They consult their industry contacts and sales staff who sell to competitors about the firm's reputation, and listen to industry views and opinions before granting a client credit.
However, business people who trade internationally don't always have ready access to kind of first hand knowledge of their potential importers or suppliers.
Firms conducting risk assessments of foreign trading partners need to develop a strong base of knowledge and contacts so that they can gather the information necessary to make informed business and credit decisions.
Fortunately there are a number of good sources of commercial risk information that businesses looking to go global can use to make their decisions.
1. Credit bureaus
Companies such as Dun & Bradstreet operate around the world and can do credit checks on potential clients. If the potential client is located in an industrialized country, the reports are likely to be similar, providing detailed financial information. In developing countries, much of the usual financial information may be missing and the credit report may look more like a reference.
2. Banks
Using the banking information (bank, branch and account number) of the prospective client or business partner, a local bank can ask the client's financial institution for a credit reference. However, this will only show how the company operates its bank account; it will not show how efficiently the prospective trading partner pays invoices and meets financial obligations.
Privacy legislation in many countries will restrict the information a bank may pass on about their clients.
3. Chambers of commerce
In many countries, businesses must be members of their local chamber. These chambers may be able to help traders investigate a potential client or supplier.
4. Embassies and consulates abroad
If the potential client or supplier has already done business with companies based in a given country before, the commercial sections of the embassy or consulate in the trading partner's country may have a file on that company, particularly if the previous experience was negative.
[learn_more caption="Is the FITTskills program for you?"]
Developed by business for business, FITTskills meets the needs of those who are
seeking to enhance their import-export career standing,
new to exporting or importing,
and those who simply want add to their expertise or gain valuable educational credits.
Learn More about FITTskills [/learn_more]
An exporter, for example, can inquire through their own diplomatic missions, whether a potential buyer is known to the mission in the buyer's home country, and may even be able to enlist commercial specialists in the mission to conduct some preliminary due diligence on the prospective buyer.
5. The company's website
One of the best sources of intelligence about any company is its website.
Sites are often rich sources of information that the importer or exporter can later verify. Various search engines on the Internet may also provide useful information on the potential supplier or importer.
6. Public documents
If the company is public, its financial statements are public knowledge and anyone can access them through various sources, such as libraries and the Internet.
Filings with regulatory authorities in the company's home country, as well as in other jurisdictions where it operates, are excellent sources of information.
7. Accountants
Many large accounting firms have offices worldwide. As well as providing information on potential clients, they may be able to help entrepreneurs learn about issues in other countries.
Other sources
This list is just a starting point; there are many other potential sources of information.
These sources will collectively enable an importer or exporter to assess the creditworthiness of a potential supplier or importer.
It's crucial to be able to identify their ability to produce the quality of required goods or services, or their ability and track record in paying for shipments as agreed in order to operate an profitable and successful business.
What sources have you used to decide if a potential client is risky or not?
This content is an excerpt from the FITTskills
International Trade Finance
 textbook. Enhance your knowledge and credibility with the leading international trade training and certification experts.