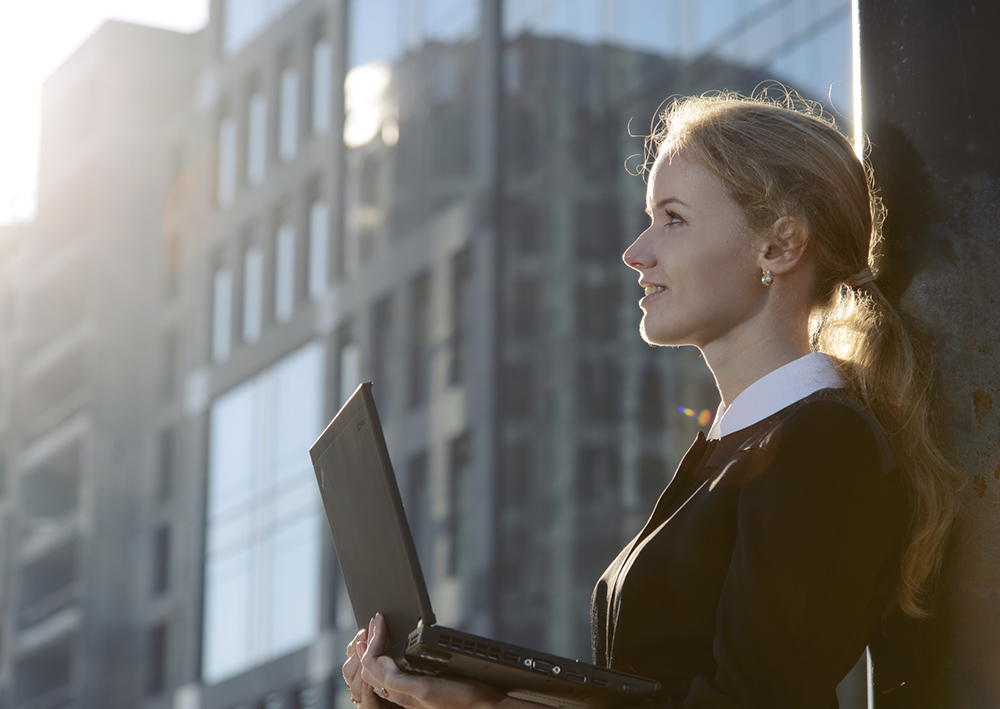 The Forum for International Trade Training (FITT) worked with Assessment Strategies Inc. (ASI) and nearly 50 Certified International Trade Professionals (CITPs) for more than six months to create a new Professional Examination.
Bringing international trade experts together
FITT recognized the need to harness the knowledge and expertise of its current CITPs and trusted experts to create a threshold for future CITP applicants and to ensure the designation application-process remains up-to-date and industry-validated.
The process began by assembling a qualified Exam Committee.
"For an exam like this, you're looking for people who have both a breadth and a depth of experience," said Karine Georges, project consultant with ASI. "We really wanted to find people who would review the exam questions from different perspectives."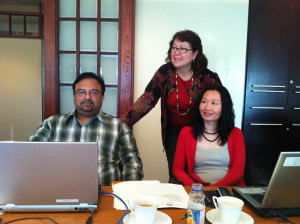 While the Committee was tasked with the final review and the final stamp of approval for the new Professional Exam, their first job was to create the parameters on which the exam was based. This involved putting themselves into the shoes of potential FITTskills graduates to broadly determine the types of information that should be included on the exam and the number of questions that should be included in relation to each topic.
Once the parameters were set, another volunteer group of CITPs was divided into four question writing sessions. All of the CITPs involved in the sessions were given training on how to write psychometrically-sound exam questions. This involved learning how to write questions based on the revised CITP competency profile that hone in on specific topics related to global trade.
Writing the FITT Professional Exam
Each Professional Exam question writer chose a competency on which to write their questions based on their own specific skills and experience. Each question was then reviewed by ASI to ensure the psychometric rules were followed, and then the question was presented to the entire group for review.
"The process was a tough challenge for us," said Daniela Diaconu, CITP with CGA Canada warehouse and member of one of the exam question writing sessions.
I have to say, I was quite impressed with the complex system by which FITT manages to maintain the CITP standards.
Each of the four sessions consisted of five full days of developing exam questions.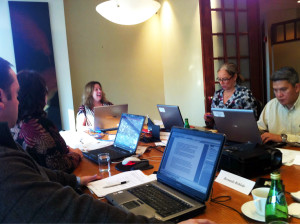 "People think it's just a person in a room creating these exam questions," said Georges. "But there's a lot more to it. All of the CITPs had a big job to do."
In total, CITPs in the question writing sessions volunteered about 35 to 40 hours of their time, and each Exam Committee member volunteered nearly 60 hours.
"The CITPs all had a very high standard," said Georges. "They always wanted to make the best questions and ultimately the best exam possible. They were very concerned with the standard of each question and they wouldn't move on until everyone was confident."
The exam was then presented to the Committee for final review. The Committee was able to approve certain questions and distill and clarify others even further to ensure they were well-worded and that there was only one correct and determinable answer.
"It was an interesting process and a pleasure to work with such a talented group of international trade professionals from across Canada and internationally on the development of a Professional Exam," said Murray Morgan, CITP, President and CEO of Murray Morgan Marketing and member of the Exam Committee.  "Overall, I think the end result was very positive.
It's an important achievement for FITT to have an exam process that has been developed and vetted by a respected third party assessment firm, and the diversity of the group working on the exam ensures there was expertise in all core competencies.
Passing and progressing
The final step was to make a decision on the pass mark for the Professional Exam. The pass mark was created using a criterion-referenced process, which determined the pass mark based on the Exam Committee's consensus regarding the knowledge a competent candidate should have in order to become a CITP rather than comparing their knowledge to that of others taking the exam.
Is the FITTskills program for you?
Developed by business for business, FITTskills meets the needs of those who are
seeking to enhance their import-export career standing,
new to exporting or importing,
and those who simply want add to their expertise or gain valuable educational credits.
"We spent a lot of time working with the subject-matter-experts to hone in on the things people tend to know and tend not to know in general after going through FITT training and gaining at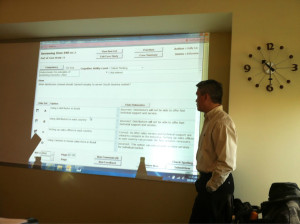 least a year of experience in international trade," said Georges.
This helped us to create the threshold for passing the Professional Exam, she said.
FITT has now launched its new psychometrically-sound Professional Exam as a pilot, and is looking forward to receiving comments and feedback from individuals who take the exam on their path to global trade certification over the next year.
"It was really great working with FITT to create the new Professional Exam," said Georges. "The CITPs were all very supportive of one another, and they were also very ambitious and goal-driven. They obviously love what they do."
Is the FITT Professional Examination part of YOUR path to the CITP|FIBP?
Assessment Strategies Inc. (ASI)
provides customized licensure and certification tests. It has over 40 years of experience in providing comprehensive, bilingual, customized expertise in competency-based testing, including competency development and test administration services and products. All of its tests are valid, reliable, psychometrically sound and defensible.