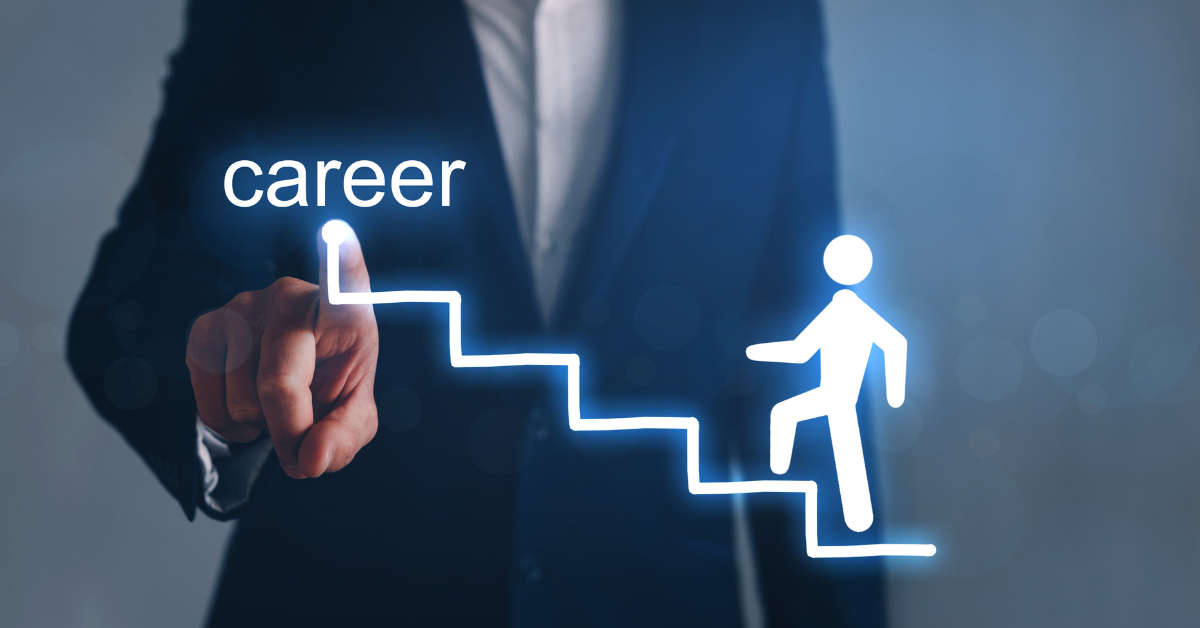 2022 may be best summed up by the word "hybrid". As the world largely moved on from lockdowns and social distancing, many workplaces moved on to hybrid models allowing their employees the flexibility to pivot with these changing times.
There were mass layoffs, and yet the hiring landscape remained competitive. Many of us, both personally and professionally, saw a "return to normal" while also navigating a continually challenging economic and business environment.
Similarly, FITT saw the continued value in offering flexibility, with an uptick in learners taking the FITTskills program through our educational partners in an in-class, instructor-led setting – while still seeing a large portion of learners progressing through the program through the self-led online option.
No matter how they earned their knowledge and experience in international business, an impressive number of individuals from a wide range of sectors, job roles, and organizations put in the work to achieve their professional goals by enhancing their skills and earning FITT credentials in 2022.
During the 2022 calendar year:
19,055 FITTskills courses and workshops were issued to learners
2,239 FITT digital badges were shared online
247 people achieved their FITT Certificate in International Trade, bringing the all-time total of FITT Certificate Holders to 7,362
359 people achieved their FITT Diploma in International Trade, bringing the all-time total of FITT Diploma Holders to 5,725
235 individuals achieved the CITP designation, bringing the all-time total of individuals who have been certified by FITT to 1,842
When FITTskills participants, graduates and CITP|FIBPs share their stories of why they took FITTskills training or took steps to earn FITT credentials, we get consistent feedback that reinforces the value of them to individuals at all stages of their careers – from students to CEOs.
For some, attending the in-class training led to valuable networking connections, mentorships and  business opportunities.
Many said the CITP designation gave them the confidence and credibility to go after their dream job, or land a new contract with a big client.
Others were looking to equip their teams with the specific skills and knowledge needed to successfully achieve their organization's international business goals.
CITP earners represent diverse roles connected by common goals
In 2022 235 individuals were awarded the designation that stands as the symbol of both competency and credibility for global business professionals, bringing the all-time total of individual earners to 1,842.
This cohort of earners represents 200+ different organizations from small, medium, and large-sized companies in the private sector, government departments, regional export offices, and financial institutions – including:
Mustang Survival, ClimeCo, Gryd, Liveable Cities (LED Roadway Lighting), Vitalus Nutrition Inc, Arc'teryx, UPS, Newlook Eyewear, Lutron Electronics, Erickson Coaching International, Right at Home Realty Brokerage, Magna International, Delmar International, HSBC, RBC Royal Bank of Canada, Desjardins, Guaranty Trust Bank Limited, TD Canada Trust, Scotiabank, EDC, Global Affairs Canada, Canadian Commercial Corporation, Canadian Chamber of Commerce, the U.S. Commercial Service, The Turks and Caicos Island Government, Export Development Canada, and many more.
The breadth of sectors, business size, and job roles represented by CITPs are connected by the common thread of doing business beyond borders and proves the value of the designation for businesses trading internationally.

Every year we love to see the variety in roles that the latest cohort of CITPs inhabits. The group of earners from 2022 includes policy analysts, researchers, business development & sales managers, investment officers, loan service managers, customs brokers, procurement specialists, international business consultants, trade commissioners, marketing directors, border services officers and many others – from entry level to C-suite executives.
All of these professionals in sectors ranging from policy analysis to marketing and procurement see the importance of proving they have a thorough grasp of international trade processes, a commitment to global trade, and a dedication to ethical business practices and ongoing professional development.
More than a third of FITT Diploma earners went on to achieve the CITP
In 2022 an impressive 359 individuals earned the FITT Diploma in International Trade – a credential presented to individuals who have successfully completed the FITTskills program, through FITTskills online, through one of our educational partners, or through our portfolio submission process.
Earning the FITT Diploma meets the educational requirement for the CITP|FIBP designation for those applying through Pathway 1 (FITT Diploma Pathway).
We are thrilled to see 35% of 2022 diploma holders went on to earn the CITP designation. FITT Diploma earners have demonstrated their knowledge in each key category that, working together, complete international trade transactions.

This full picture of international trade prepares individuals to work effectively with colleagues and clients across the full spectrum of trade activities and sectors.
In 2022 there are more than 50 companies and 100 different job roles represented by FITT Diploma earners, from finance to customs, and large corporations (Home Depot, J.D. Irving Limited, BGRS, ATB Financial, Héroux-Devtek, and more), SMEs (Crank Software, Glenview Pharma, Fisher King Seafoods, Kelford Inc.) Government departments and regional trade offices (World Trade Centres, Toronto Region Board of Trade, STEP, Natural Resources Canada, Ontario Government, Caribbean Export Development Agency, and more) financial institutions, and many others.
FITT Certificate earners are continual learners
For those looking to begin or fill gaps in their international trade knowledge, earning the FITT Certificate in International Trade is a fantastic place to start. This credential is presented to individuals who've successfully completed any 3 FITTskills courses, or the equivalency thereof. Earning this certificate proves your knowledge in some of the key skills areas of global business.
In 2022 we proudly presented 247 individuals with this credential, from more than 60 different companies or organizations, and representing 80+ unique job roles. While earning the FITT Certificate is an accomplishment in itself, many didn't stop there, with 46% of them going on to earn the FITT Diploma and 21% achieving the CITP designation in the same year.

The drive to grow and excel in their careers and businesses spurred 2022's FITT credentials earners to gain valuable knowledge, skills and prestigious industry-recognized achievements.
We offer our heartfelt congratulations to all of the credential earners and celebrate their commitment to their international trade careers and professional development.