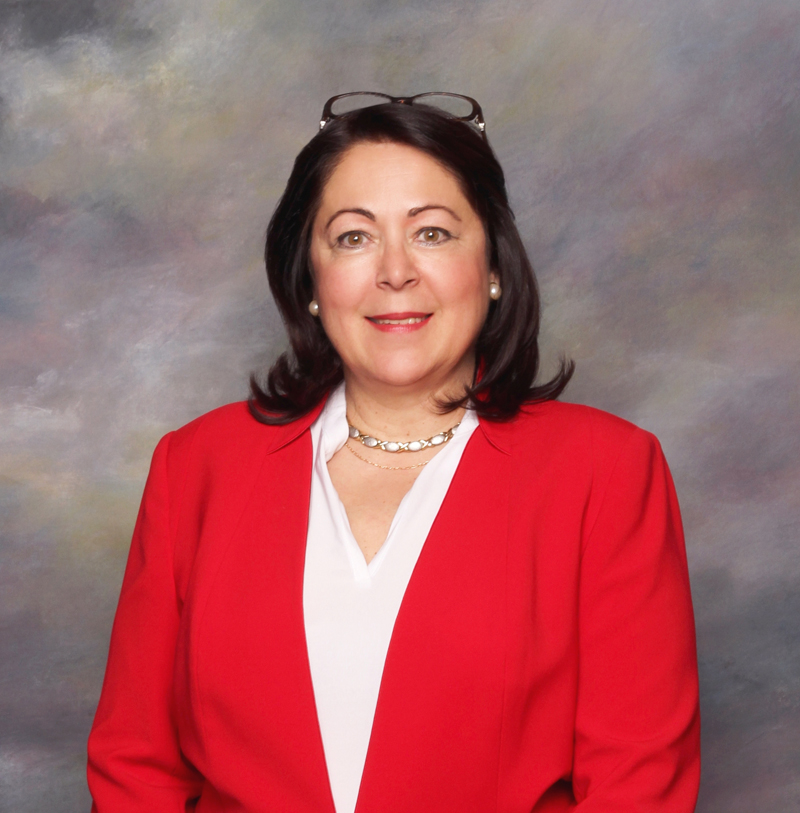 Daniela Diaconu had a problem. She enjoyed considerable experience working in global business in Canada and her native Romania, completed many courses in commerce, business administration and international trade, and yet she had no formal accreditation to show for her vast experience and deep knowledge.
She worked for over a decade as an export coordinator in Romania, shipping cars and auto parts throughout Eastern Europe. And when she came to Canada, she earned a certificate in commerce and business administration, and a diploma in international business while continued to build her global trade experience managing warehouse activities, working with freight and logistics companies, and handling shipping documentation.
"Despite my education and work, my career was stuck," she says. "I found I had to prove myself again and again whenever I took on new responsibilities or sought to advance my career. Global business is such a demanding, ever-changing field, so I'm sure thousands in Canada's international-trade workforce face the same challenge."
Getting recognized for experience and knowledge
To 'un-stick' her career, Daniela looked for a way to validate the international-trade know-how and background she knew she had. Although, she was managing the distribution logistics operations at  the CGA Canada Warehouse in Vancouver, she chose to earn recognition as a Certified International Trade Professional (CITP).
The designation is the world's leading ranking for global business practitioners. Business professionals earn this prestigious, industry-validated certification by meeting a rigorous set of competency standards set by the Forum for International Trade Training (FITT).
"I was delighted to find out that FITT offers a Prior Learning Assessment and Recognition option," she says. "This alternative enabled me to be recognized for all my work experience in Romania and Canada, and for my education in the two countries. It fit my case perfectly."
Taking advantage of online curriculum

Is the FITTskills program for you?
Developed by business for business, FITTskills meets the needs of those who are
seeking to enhance their import-export career standing,
new to exporting or importing,
and those who simply want add to their expertise or gain valuable educational credits.
To cap off her requirements, Daniela took two online FITTskills courses via eConcordia/KnowledgeOne, one of FITT's educational delivery partners. Online FITTskills courses can also be taken directly through FITT. Several other academic organizations, located across Canada and in Colombia and the United States, are accredited by FITT to offer FITT courses in traditional classroom settings.
"The online option is a convenient, professional way for all kinds of people to access and take advantage of the curriculum," she says.
I highly recommend this choice for anyone with international-trade experience who wants to pursue a career in this field. Take advantage of the eight FITT courses, get a year of experience in international trade and earn your CITP designation.
Opening up the world of global business
Daniela quickly demonstrated her chops as an international-trade expert. Since earning her CITP designation in 2009, she was selected to serve as an item writer for the CITP Examination and Preparation Guide. Working with a group of eight (team of nearly 50) CITPs, Daniela helped develop practice questions for the examination preparation guide and the rationales and references for all questions. CITPs applied and were hand-picked for the project based on their levels of experience and in-depth knowledge areas. Now she's focused on transitioning into a job that enables her to concentrate more sharply on international trade.
"I'm looking for a position in international-trade development within the BC or federal government," she says. "If I don't find a position that suits my qualifications and ambitions as a global business specialist, I'll open my own online international-trade consultancy. I'm confident that my credibility gained through the CITP designation will speed the process and make it possible for me to reach my goals."
Whatever direction her career takes, Daniela is convinced she's on the right track. She says:
With my CITP designation, I feel like I now have the right business card within the right professional association. It works like a Canadian passport. It's opening up the world of business for me.