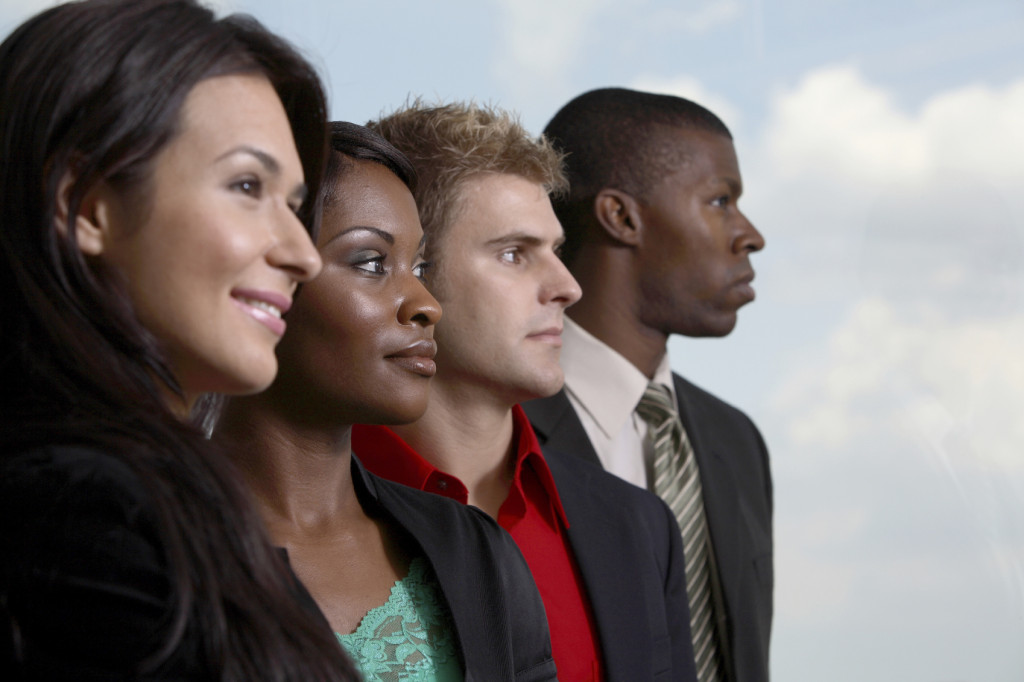 There are four main lessons I try to help all my international business students at Fanshawe College discover for themselves before they move on to the working world. These lessons, when learned and put into practice with my business-education partnership model, help to create professionals that have the skills global businesses want and need.
Beyond the classroom, I've presented this model at conferences in North America and Europe, and it has even earned a Global Best Award. If you're looking to get hired or move up to a new position in the field of international trade, these lessons can help you as well!
1) Focus on the skills employers need to compete in the global economy.
By encouraging my students to consider how they can solve the challenges of international firms by applying their own unique set of skills, experience and international trade training, I find that most of them make a greater effort in class and on their assignments. As a result, they learn how to develop and demonstrate those skills that are critical to compete in international business.
Canada's global competitiveness depends on the ability of domestic firms to compete even more successfully in international markets. My experience working with entrepreneurs and corporate executives suggests there are pressing business needs that FITT-trained students can help solve.
Canadian Manufacturers & Exporters' 20/20 publication surveyed Canadian exporters and found that the key constraints limiting their ability to export included a lack of time and expertise to develop new markets, and difficulty identifying new market opportunities.
This situation, while immediately challenging for the industry, offers great future career potential for individuals who are currently developing these types of skills.
2) Become an international trade research expert.
Students in my classroom work on major projects, gathering market and competitive intelligence to identify profitable export opportunities. To make the research projects even more meaningful, I connect students with local firms that are actively involved in international trade. Students work to identify potential customers, partners and strategic alliances. They research market-based needs to improve or adapt products based on a careful assessment of customer preferences in a specific international market.
Is the FITTskills program for you?
Developed by business for business, FITTskills meets the needs of those who are
seeking to enhance their import-export career standing,
new to exporting or importing,
and those who simply want add to their expertise or gain valuable educational credits.
The research process can be applied to any industry, and even to the students' own career searches. Upon graduation, I remind them to treat their interviews just like research projects. Gather market and competitive intelligence on the potential employer and their industry. This research will help the interviewee ask meaningful and memorable questions about the firm's competitors, market segments, industry associations and more.
3) Develop the 'soft skills' needed to succeed globally.
Employers frequently comment on the importance of 'soft skills', particularly as one of the key factors to distinguish between job candidates that are similarly qualified in terms of education and experience.
Consequently, I've adjusted my students' assignments, activities and evaluations to provide learning opportunities for 'soft skill' development while working on real business case studies.
Written skills are honed with major projects. For example, the FITT business plan for International Trade Management is a great tool to help students develop expertise in clear and concise writing. The discipline to develop and edit a powerful (or compelling) executive summary is an absolutely critical skill for report writing in large and small businesses.
This is complemented by assignments to develop and improve presentation skills, teamwork, networking and asking insightful questions. On the first day in my international business classes, I encourage interactivity and set high standards for communication skills and effort. Students network with peers from over 15 different countries and are asked to interview a classmate, and then introduce their new acquaintance to the class. I encourage students to identify what makes them unique to a potential employer and provide suggestions to help them further develop their soft skills.
The extensive use of group work has been designed to address the specified needs of employers and to facilitate intercultural experiences and learning. Working in groups is not always easy, yet it is great preparation for a career in international trade.
4) Practice, facilitate and be a champion of innovation
The World Economic Forum confirms that innovation is one of the key components in a nation's global competitiveness ranking. Canada's innovation performance could be improved with more collaborative business-education partnerships and by recognizing that innovation is a multi-disciplinary activity, not just related to R & D.
Many senior business executives identify the importance of creativity and problem-solving for their new employees. Consequently, I've added interactive exercises to help foster innovation. Students investigate Michael Porter's work on innovation and clusters as well as social innovation and open innovation. I encourage students to experiment with various types of problem-solving/brainstorming techniques including Synectics, Appreciative Inquiry and the World Café. And to develop critical thinking skills, many marketing assignments ask students to recommend new, cost-effective ideas to improve a firm's business results with social media or other innovative solutions.
One key lesson is that "diversity drives innovation". I believe that diversity is one of Canada's strategic advantages. Some of the greatest successes in my own career were the result of collaborative brainstorming with a wide range of stakeholders.
Over to you. What other steps do you recommend for people looking to build hireable global business skills?