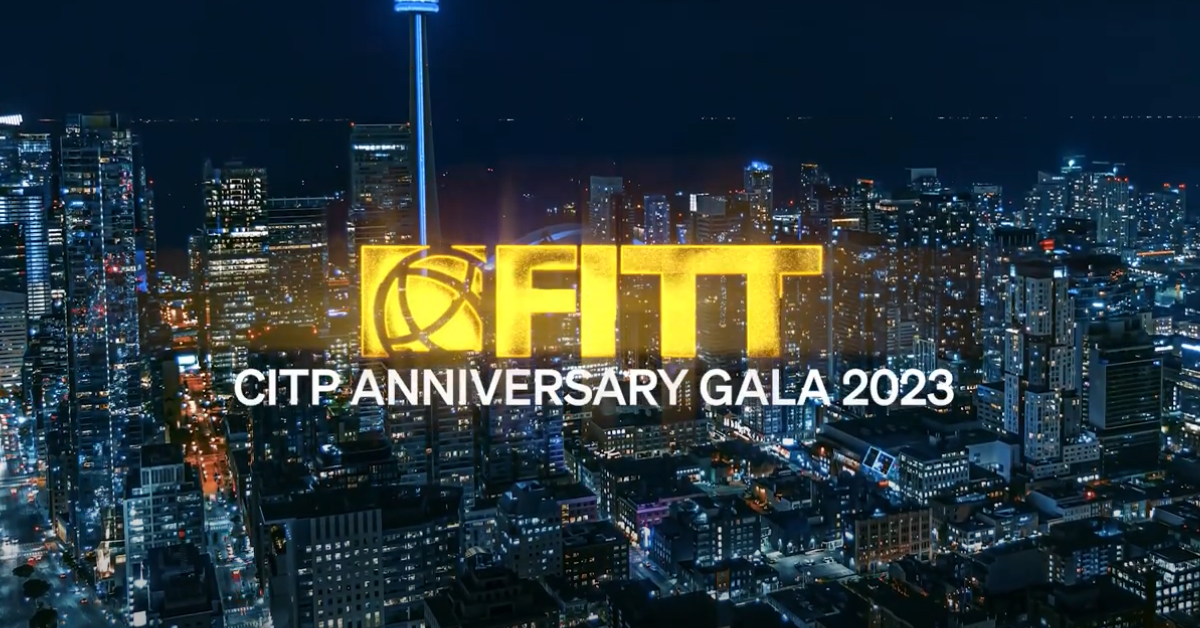 Anniversary occasions are always a great opportunity to reflect on the past while looking toward the future. On Thursday, March 9th, FITT and our esteemed group of CITPs and CITP milestone anniversary celebrants did just that.  
During our 2023 CITP Milestone Anniversary Event, we celebrated CITPs marking their 5, 10, 15, 20 and 25-year anniversaries. The online fête included inspiring speeches by FITT President, CEO, and CITP Caroline Tompkins; The Honourable Perrin Beatty, PC, OC, Honourary CITP and President and CEO of The Canadian Chamber of Commerce; and Denise Amyot, Chair of FITT's Board of Directors.  

The event also officially kicked-off festivities for the CITP designation's 25th anniversary—a momentous achievement for FITT and all CITPs who have been part of the Certified International Trade Professional designation's journey over the past quarter century.
Caroline Tompkins noted that those wishing to partake in the festivities are encouraged to use and check out the #CITPis25 hashtag to see all the online excitement happening to commemorate the occasion from now until June—the designation's official anniversary month. 
CITPs reflect on their anniversaries
There were many event highlights to note, chief among them were touching quotes from notable milestone recipients. Caroline Tompkins shared these stories with the crowd, including the following sentiments from one of FITT's first-ever CITPs, Bob Greaves—who celebrated his 25th anniversary this year. She noted that Bob said he's "…been proud to represent himself as a CITP—it is the one designation he's maintained over the years because of its relevancy and value."  
Similarly, she shared a quote from Emiliano Introcaso—a CITP celebrating his 10-year anniversary—who said:
"…becoming a CITP makes it possible for me to practice and promote international trade in a way that is professional and ethical. The designation is a logical extension for people who

truly want to crown their education and experience in global business and thrive in international markets."
'Now's the time for vision'
In other speeches, the Honourable Perrin Beatty brought foresight and gravitas to the occasion, discussing the challenges and opportunities facing businesses working in a global market. He didn't shy away from noting the realities of our current trade ecosystem impacted by COVID-19, geo-political conflicts, supply chain snarls, trade barriers and climate change—all of which have exposed "significant vulnerabilities in the global economy."  
But, more than the challenges, Mr. Beatty highlighted the importance of trained trade professionals within this ecosystem. He encouraged CITPs to lead businesses trying to navigate these complexities, so they can see and take advantage of opportunities that are arising even during these disruptive times.
Canada, specifically, is rich with resources and commodities that the world wants, and it needs businesses led by knowledgeable trade professionals who can help open up these promising new trade markets.
"Now's the time for vision," he concluded, inspiring many in attendance to think about their role in the future of the world's trade systems. 
Milestone recipients shine in the spotlight
In one of the most anticipated moments of the event, milestone celebrants were honoured with a rousing speech by Denise Amyot, Chair, FITT Board of Directors. She recognized the whopping 114 milestone recipients, all listed below: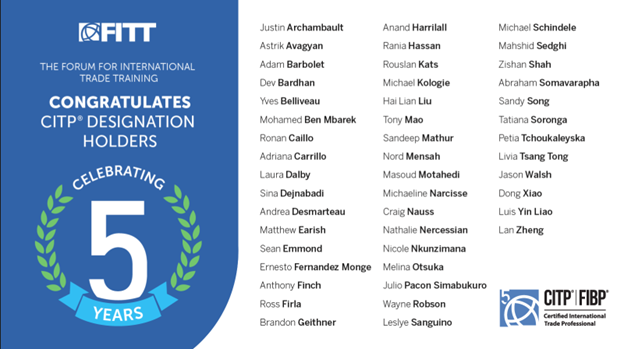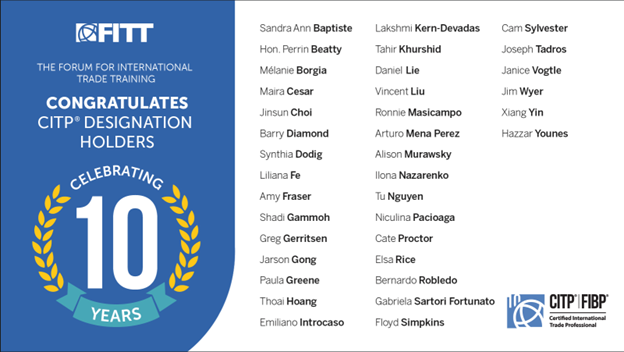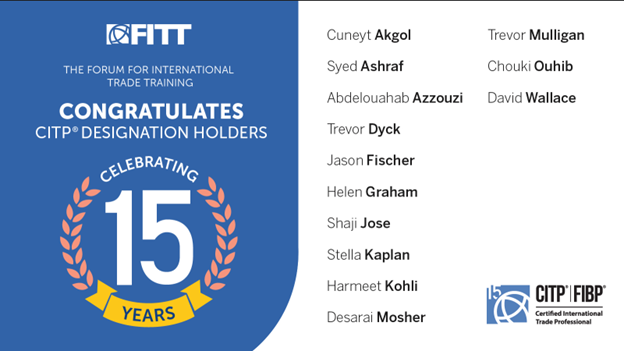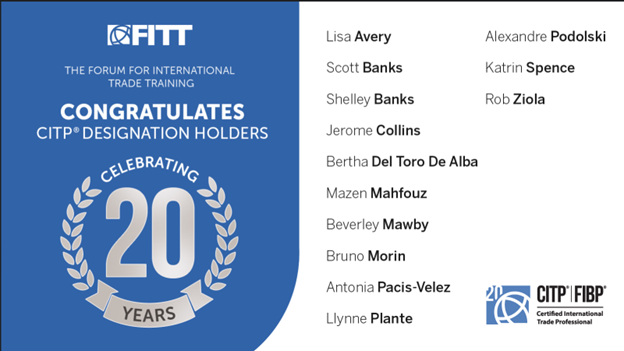 Capped off by a lively breakout networking session and a fun quiz, it's safe to say that this year's event was a success, garnering meaningful discussions and tributes for our milestone CITPs and the international trade community as a whole.
A huge congratulations to all those who celebrated their anniversaries, and a big thank you to all those who attended.  
Watch the entire event recap in the video below!