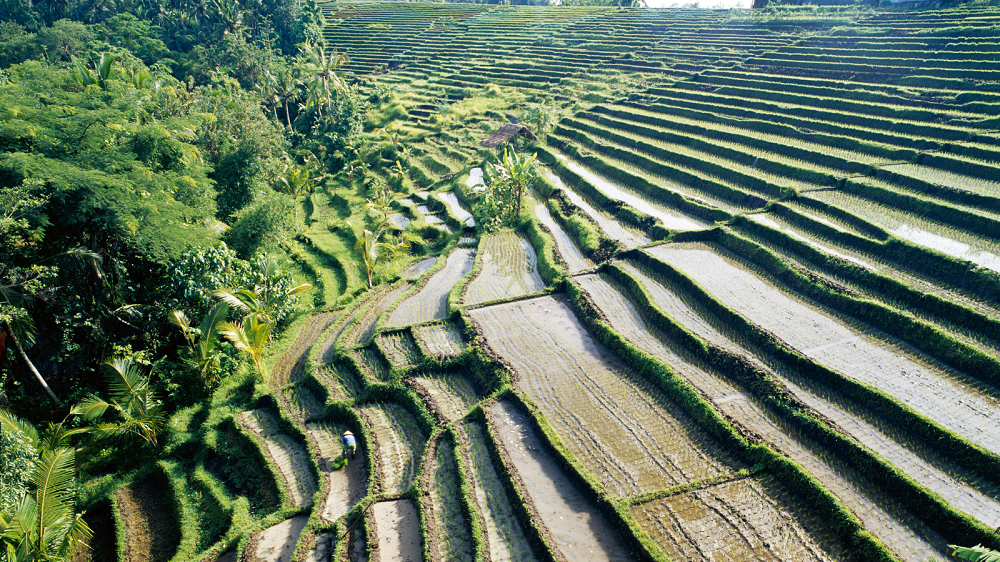 A challenging hill to climb
The global pandemic has modified our planning and tested our resilience, determination and commitment to not only free and open trade but inclusive and collaborative solutions. For the global and Canadian economies, analytical results for 2020, as expected, weren't stellar: The International Monetary Fund (IMF), for instance, estimated that the global GDP would drop by 3.5%; the World Trade Organization (WTO) calculated that the volume of world merchandise trade would contract by 9.2%; and the United Nations Conference on Trade and Development (UNCTAD) projected that global foreign direct investment (FDI) flows would dramatically decrease by up to 40% in 2020.
Likewise, Canadian estimates for last year were not encouraging either, with a GDP estimated to drop by 7.1%, goods exports falling by 12.3%, and services exports declining by 18%. Amid exceptional uncertainty, the world and Canadian economies are projected to grow 5.5% and 3.6% in 2021, respectively.
Two reasons why the Indo-Pacific approach needs to be considered
It must be highlighted that the estimated economic growth in the global and Canadian economies, this year, follows an unprecedented economic collapse that has had severe adverse effects on business activity.
Considering the uncertainty and challenges in both the Canadian and global economies, a recovery strategy that prioritizes Canada's commerce and investments around the world could promote much-needed sustainable growth and resilience for the country.
Keeping this in mind, there are two main reasons why Canada should seriously consider drafting and implementing an Indo-Pacific approach as a strategic trade policy to support economic recovery:
1. It would bring trade diversity and import-export opportunities to Canadian businesses
First, Canada needs to diversify its trade. Official reports point out that Canada's exports are the fourth most concentrated by destination out of 113 economies [1]; this is true due to a large share of exports going to the US market. In this regard,
formal engagement with the Indo-Pacific region could represent new alternatives for businesses, including small and medium-sized enterprises, to export their products and services and engage in regional supply chains.
To be successful, the key step in this diversification imperative would be for Canada to take a more proactive role in trade agreements where it is already a member—namely the Comprehensive and Progressive Agreement for Trans-Pacific Partnership (CPTPP). It should also consider doing the same for agreements that are in the negotiation stage. For instance, Canada currently has talks in different stages with the Association of Southeast Asian Nations (ASEAN), India, Mercosur, and the Pacific Alliance.
2. It would streamline relations to focus on beneficial trade agreements, such as the CPTPP and the CUSMA
Second, Canada needs to consolidate trade relations with its current trading partners. It must promote and ensure that its businesspeople are reaching their full potential in trade and investment opportunities.
To reach this full potential, Canadians must take better advantage of the 14 Free Trade Agreements in force, giving their business access to 1.5 billion consumers across 51 countries.
In the Indo-Pacific, particularly, Canada currently has access, via trade pacts, to thirteen dynamic economies that could complement its economy perfectly. In order to consolidate these ties, Canada needs to tap the benefits of its membership in trade agreements such as the Comprehensive and Progressive Agreement for Trans-Pacific Partnership (CPTPP) and the Canada-United States-Mexico Agreement (CUSMA).
Two challenges to the Indo-Pacific approach
There are a few challenges that Canada could face in the process of the construction of this Indo-Pacific approach:
1. Contending with differing views on multilateralism
One, it would have to clearly define an approach that represents Canada's values and legitimate interests and offer a compelling value proposition for the Indo-Pacific region. Canada has characterized its commitment to multilateralism by championing an international order based on recognized standards and rules, such as those established by the United Nations, the WTO and the World Health Organization (WHO), among others.
In this regard, Canada must keep itself away from Indo-Pacific visions that have a goal of the containment of China's rise and influence in the region.
2. Logistics: The Indo-Pacific region is vast and would require a prioritization of markets
Another challenge that Canada might face with an Indo-Pacific approach is logistical: The region is so diverse and large in geography and includes many countries across the Indian and Pacific oceans. For this reason, Canada's approach must prioritize markets that can leverage economic recovery in a post-COVID stage and increase the trade and investment presence of Canadian businesses in regional and global supply chains. In this respect, Canada could operate selectively in the Indo-Pacific rather than adopting a region-wide approach. It could, carefully, define its priority markets, initiatives and engagements to support and participate in.
To overcome the challenge of the large capacity of the Indo-Pacific region, Canada could also join efforts and work together with like-minded and APEC economies to find solutions together for common trade and investment issues that require attention in the face of protectionism and unilateral measures.
Without a doubt, Canada's Indo-Pacific approach could support economic recovery, but it will need to commit itself to a mid-term and long-term action plan that creates and strengthen relations with the Indo-Pacific countries—all supported by a strategic vision. This is an important decision for Canada's future and it demands a collective effort from both the private and public sectors. The Indo-Pacific approach, if implemented effectively, might represent a milestone for Canada in the post-COVID era and beyond—one that's based on equitable, diverse and inclusive trade.
[1] 20th annual edition of the State of Trade Report for 2019, Global Affairs Canada

Want to learn more about international market entry for free? Download our FITTskills Lite series Adapting Products and Services to see if your services need to be adapted when entering global markets.
Disclaimer: The opinions expressed in this article are those of the contributing author, and do not necessarily reflect those of the Forum for International Trade Training.