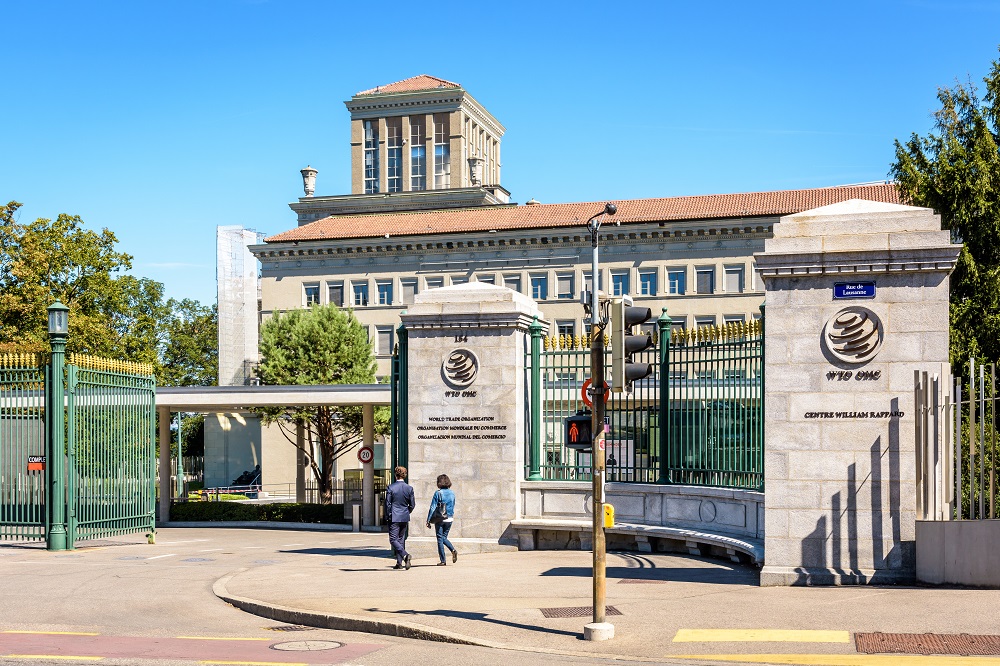 Trade-related organizations play a critical role in ensuring the viability of businesses all around the world. They set and create needed median standards for all trade professionals and the broader business community. This community benefits from the comprehensive and strict oversight in regards to rules, laws, regulation and access to trade and business-related resources.
The Forum for International Trade Training (FITT), for example, has developed global competency standards for the knowledge and training required to succeed internationally, supported by educational credentials and the CITP®|FIBP® professional designation. In this way, we ensure that professional standards and educational resources are always relevant and current for the changing needs of international trade.
In the same way that our organization creates fair and formalized standards and processes for trade training, other trade organizations set standards for the global community in a broad range of other categories. Most people recognize the names of the organizations such as the World Trade Organization (WTO) and the International Monetary Fund, but may be surprised to find out that there are many others.
What are the other key organizations that international businesses and business people should be aware of and how exactly do they govern trade and impact international businesses?
To help answer these important questions, we've compiled a quick guide to international trade organizations that touches on some of the most important players and how they influence international trade and business ecosystems. Here they are:
World Trade Organization
Since 1994, the World Trade Organization (WTO) has worked to maintain open lines of communication regarding international trade with its 164 member countries. It oversees existing trade agreements, ensuring that countries are upholding the terms of their agreements, and also helps settle disputes about those agreements.
The WTO also helps countries negotiate and forge new agreements, and it calls out unfair trade practices. With its current membership, the WTO serves all major world economies. Through the WTO, international businesses and organizations can find data and regulatory information related to trade.
International Monetary Fund
While the WTO focuses on supporting the international economy by facilitating trade, the International Monetary Fund (IMF) focuses on establishing sound monetary and economic policies to support the global economy. To do so, the IMF monitors economic policies within its 190 countries to identify potential risks and provide advice. IMF also issues loans to countries to help stabilize economies and provides training programs that help countries modernize their economic policies and workforces to spur economic growth. The IMF also upholds the system that allows for foreign monetary exchanges.
World Customs Organization
The World Customs Organization (WCO) brings customs officials from around the world together to work toward making customs processes easier to navigate for international businesses. It also influences the WTO's rules of origin and customs valuation processes. International businesses may recognize the work of the WCO through the Harmonized System—the numeric system that is now used by more than 200 countries to help code and classify internationally traded goods.
International Chamber of Commerce
While the above organizations deal with world governments,
the International Chamber of Commerce (ICC) represents companies that do business on an international scale. The ICC seeks to promote the free trade of goods internationally. It advocates on behalf of businesses to the WTO, United Nations and other organizations that affect international trade and business.
It also provides its members with training, solutions and best practices, as well as tools for banking and arbitration.
Organizations for trade development, trade law, sea and air transportation and economic funding
There are many other organizations that enable international trade and support businesses that trade globally. The United Nations Conference on Trade and Development (UNCTAD) helps developing countries find entry points to international markets, and the United Nations Commission on International Trade Law (UNCITRAL) brings nations together to modernize their economic policies and workforces to spur economic growth.
For shipping companies, the International Maritime Organization and the International Air Transport Association provide guidance and support to marine and air logistics companies, respectively. Meanwhile, The World Bank seeks to reduce poverty globally by offering loans and other support to developing nations.
All of the organizations that impact global trade play specific roles in creating a healthy international economy. While they are all separate, they also coordinate their efforts and support one another to reach their common goals.

Want to learn more about international organizations and business law? Read our article The role of international organizations in international business law.
Disclaimer: The opinions expressed in this article are those of the contributing author, and do not necessarily reflect those of the Forum for International Trade Training.