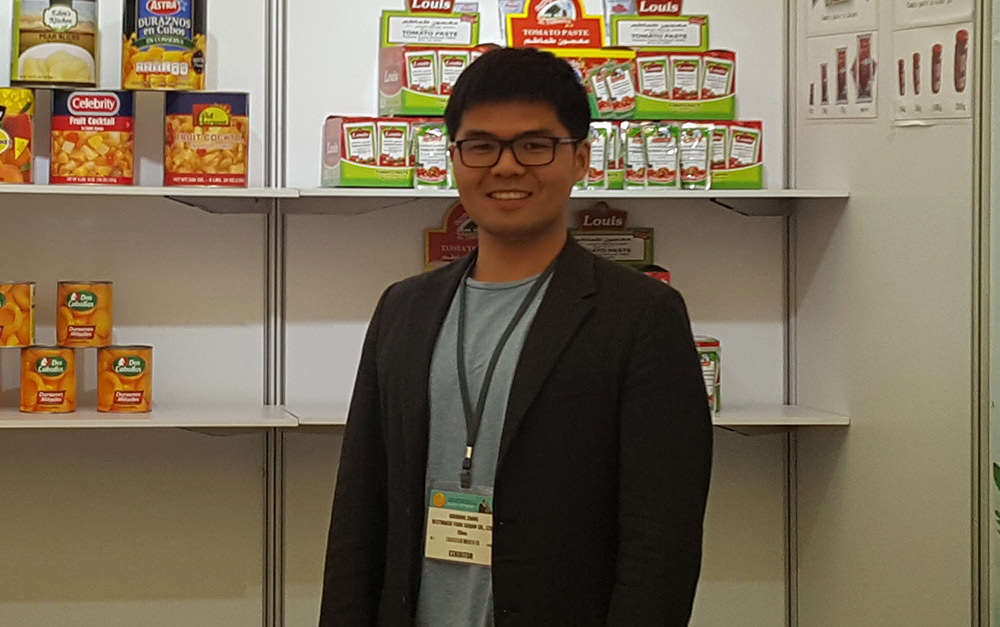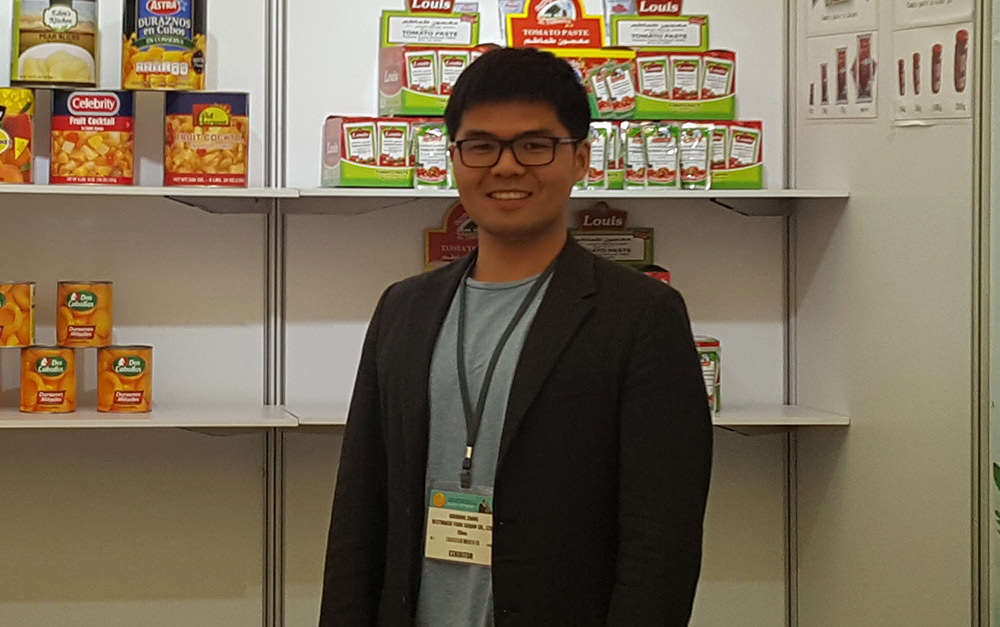 Earned his elite CITP®|FIBP® designation: Apr. 2018
For most people, an understanding of the importance of international trade is something that develops during their post-secondary education or in their career. For Gordon Zhang, however, it was something that developed at a young age as his parents run a food manufacturing company in China, and exporting forms the majority of their revenue.
As he grew older, he decided he wanted to take on a greater role in the business. He also wanted to improve his English and knowledge of Western culture so he could do more business in North America and Europe. In order to do both, he decided to move to Canada to pursue his studies and earned his degree in economics from the University of New Brunswick.
After graduating, Gordon took on various roles that allowed him to build his sales, business development and finance skills, and moved to the Vancouver area. In 2016, he earned his current role of International Sales Manager at Bestmaker Food, and has been thriving there ever since.
Within one year, I achieved over 6 Million RMB in sales. I helped to build relationships with a lot big name wholesalers, such as Dole, Rewe (a German supermarket chain), Walmart in Central America, and Dollarama in Canada.
I also translated all production logs, documents, audit reports and other related information from the factory to English, so that buyers have greater understanding of our practices and confidence in our factory."
"I developed procedures within the factory to build up a folder for each client, and keep conversation records, sales records, clients' comments and feedback, their preferences and special requirements, etc. on file. Now we are able to track down our history with every client, and we know how to continuously improve our relationships with them. We can also build better production plans based on their purchase schedules."
Building practical skills and knowledge to excel in his role
While in Vancouver in 2016, he attended an event where he first learned about FITT.
"I joined a Meetup event where international trade professionals met to share information and ideas, as well as invite experts from the tax sector, EDC, and other fields to give speeches. I was told the events are sponsored co-organized by FITT, so I looked it up."
He soon began the FITTskills online courses, and found them to be highly beneficial in developing the everyday skills he needed to improve his job performance, particularly in regards to finance.
"The first fundamental piece of knowledge that I learned from the FITTskills courses was Incoterms® and trade terms. I was told about FOB, CFR, etc. at work, but I didn't know the inside differences and the risks tied with them. The courses allowed me to learn more about these terms and apply them correctly at work. It also allows me to use some Incoterms that were new to me and that are not frequently used to promote sales."
"I enjoyed every course, and my favorite one was International Trade Finance. It not only taught me how to mitigate risks and how to use financial tools in trade, but also showed me how to solve payment issues through contracts and negotiations. Most importantly, it provided me with the method to build financial plans in the short term and long term for international business. This is extremely important to our factory since we are operating at a very tight profit margin with very tight cash flow, and having healthy cash inflow and outflow is very important."
I would recommend FITT's courses to others, no matter if you are new to this field or an experienced professional.
The excitement of travelling and working with others around the world
Much of Gordon's schedule each day is based around when his various clients around the world are awake and on business hours, so he can metaphorically cover most of the globe in just a few hours.
"In the morning, I go to the office and check my emails first, because a lot clients are working and emailing in China during the evening there. After that, I will have a plan on what to do that morning and know whether I need to send a new production plan to the workshop, follow up on the status of any previous orders or ask suppliers for price updates on raw materials."
"After talking with workshop managers and checking production, I will go back to office in the afternoon to call some domesgtic clients or those in Asia and Russia. Most countries in Asia and East Europe are coming to their morning and the start of the work day by then, so it is time for me to ask for their purchase plans, give them market updates, etc., and make records of our conversations."
He also travels frequently for events worldwide and attended over a dozen fairs worldwide in 2017, including ANUGA Cologne, SIAL Paris, GULFOOD Dubai, FISPAL Brazil, Fancy Food New York, PLMA Amsterdam, PLMA Chicago, and the Canton Fair. Before any events of this scale, he usually spends the week before leaving working on posters, preparing samples, and connecting with clients or potential customers who will also attend.
One of his favourite stories also involves travel, when a rabbi in his 80s came to his company's factory from Israel to supervise productions of orders from a Jewish company. Since his travel was during Passover, he had brought his own supply of bread and certain fruits, which proved to be a learning experience for Gordon about Jewish culture and Passover.
Despite his advanced age, his stamina and ability to continue without rest also astounded him.
"He flew about 8 hours from Israel to Shanghai and started working right away, even after suffering through a five hour domestic connection flight delay. After one week at our factory, he went to another factory for another four days. He said that he would fly back to Israel and have a break for around two weeks, but after that, he was going to fly again to Thailand to check some more productions!"
Advancing his career with the CITP®|FIBP® designation
After completing all of the FITTskills online courses to earn his FITT Diploma, Gordon successfully applied for the Certified International Trade Professional (CITP®|FIBP®) designation in April 2018.
"FITT's education helped me to build comprehensive knowledge in international trade. The network of many international trade experts from different industries, backgrounds and cultures will help me in my career, and I am very excited about receiving the designation!"
Having the designation will definitely help me to grow my business.
"With another several years of experience, learning, and networking, I would like to open an international trade consulting business, to provide advice to others using what I learned from the FITTskills courses and from fellow CITPs and others in the FITT community."
With this credential in hand, a growing career and a firm vision for his future goals, Gordon is ready to take on any challenge that comes his way.
Learn more about the CITP®|FIBP® designation
INTERNATIONAL BUSINESS CERTIFICATION—CITP®|FIBP®
Advance your career and build your professional credibility in the field of global business by earning the Certified International Trade Professional (CITP) designation.
Why Earn the Certified International Trade Professional (CITP) Designation?
The Certified International Trade Professional (CITP) designation is the world's leading professional designation for the field of international business. So whether you're new to global trade or have over a decade of direct experience, you'll find the CITP designation can help advance your career and build your professional credibility.
The CITP designation sets you apart in the competitive international business industry because it's proof you possess the competencies global business experts have identified as being essential for a successful career in international trade. It also recognizes your dedication to ethical business practices and ongoing professional development—both of which are desirable traits for today's global business practitioners.