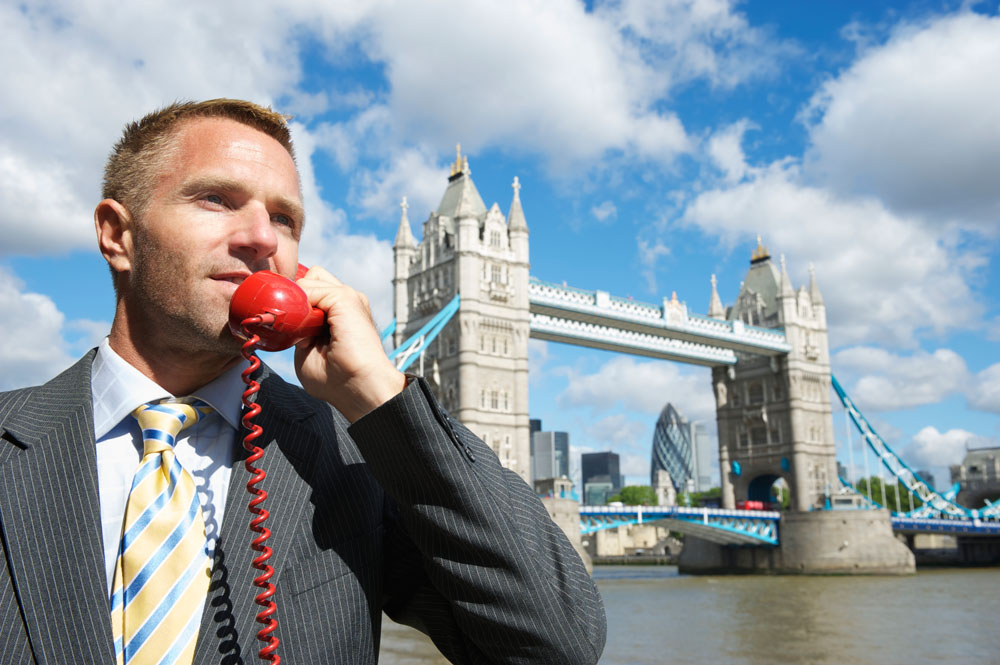 Going on a business trip from Canada to Europe can be a fun and productive experience. On the flip side, you could also experience some setbacks and obstacles, so it's important to plan ahead.
Before you go on your next trip to Europe, here are some tips from my own travel experiences that I hope will help you have a smoother, easier and more enjoyable time.
1. Certain times of year will work a lot better than others
When heading out on business trips to Europe, two of the better-known time periods to avoid are the months of December (Christmas/end of year) and March/April (Easter weekend). To add to that, I also find that planning longer visits to Europe in the month of May is difficult due to the number of holidays, both regionally and locally.
For example, May 1 (May Day as it used to be known, now Labour Day) is an official EU public holiday, as is Europe Day on May 9 (most public offices are closed).
Ascension Thursday (also known as Ascension Day) and the Friday directly after are also both May holidays in many European countries. This year, the holidays fall on May 5th and 6th, and they are scheduled next year for May 25th and 26th.  Whitsun Monday/Spring Bank Holiday fell on the last weekend in May in Western Europe as well in 2016, although the holiday will not happen until early June in 2017.
Basically, you rarely get a full working week (Monday-Friday) in May, so it's best avoid the month all together! If Easter falls at the end of April, you can be blanked from European business travel for 4-5 weeks.
If you have to travel within European countries, transportation generally runs all the time, but in the UK and France watch out for rail diversions and delays on Sundays and public holidays! UK "bank holiday" (in Canada you say "public holiday") timetables are notorious and subject to last minute cancellations.
Other pointers to European travel: the Nordic countries (including Finland) like to take their summer break starting in June, but are usually all back in the office by mid to late July. Most other European countries take mid-July to late August off, and can be back in the first week of September. I don't book trips to Europe until mid-September.
2. Beware of misleading French hotel ratings
Be careful when choosing four star business hotels in France. I have been to France twice in the last six months, and each trip lasted a week. On each trip I stayed in four different hotels.
Some hotels like Mercure Group may say they are four star, but that is their own self-accredited rating, so it is often best to check with Trip Advisor to verify the true quality. In my opinion, Novotel is a pretty realistic four star hotel.
French four star hotels will not typically provide an iron and ironing board in the room. If you need to do ironing you will have to ask reception for them, or you may have to visit an "ironing room" on another floor. In the latter case, you end up taking your shirts in and out of elevators, which seems pretty silly.
If they say they have fitness facilities, BEWARE! This may be a paltry running machine and a stepper or bike. It's also likely that one of the items will be out of order. Three out of the four hotels I stayed in during October had a faulty or broken running machine, resulting in major exercise disappointment!
On the plus side, they do provide free Wi-Fi and have great breakfasts, not least because of the quality of the bread and croissants (if you are into that sort of thing). The downside of that, however, is that breakfast costs €16-18 and is often extra. This adds a whopping CAN $23/26 to your daily bill.
3. The best ways to fly into the EU from Ottawa
I live in Ottawa, so flying to the UK or Germany is fine, since Air Canada has direct daily flights to Heathrow (London) and Frankfurt from the Ottawa airport. For most other countries, I have to go to Toronto or Montreal. From Toronto you can fly into Paris, Madrid, Copenhagen and London. From Montreal, you can fly to Paris and Geneva.
With some of the major European airports, you may need to schedule yourself extra travel time or consider alternate options.
Charles de Gaulle in Paris is a terrible airport for transfers between T1 and T2, where Air France flights depart and the bus stop for the hotel shuttles is located.
When coming to Heathrow, you cannot avoid Terminal 2. Although it is very new, the distance from the aircraft to baggage claim is long (about a 15 minute walk), even on the moving track.
I also avoid Frankfurt transfers if I can. Even though the transfer distances are usually not that bad, it's so busy that it's usually not worth it.
4. How multilingual do I need to be for European business trips?
Nowadays, English gets you through most situations. People are pretty happy to answer questions, give directions and show off their English skills in discussion with you.
A basic knowledge of French, German, Italian or Spanish will help you negotiate the main signs and notices you will come across in the major EU markets. However, in Nordic countries and Eastern Europe, English works well and is commonly used by residents there.
5. What do I need to pack?
Always take a Canada to Europe adapter plug (the European end is two round pins). This will allow you to use your own electronic devices everywhere except for the UK, where you need the three square pin plug. Unlike many hotels in eastern Asia, most European hotels do not yet have different sockets to accept North American plugs. You can often borrow plug adapters at hotel receptions, but take care: they may ask you for a deposit, even if you are a guest at the hotel.
I also always travel in mainland Europe with about 50 Euros in cash. It's important to have some coins, as many public rest room facilities require one or two Euro pieces, especially at main line train stations, such as in France, or along major motorways, particularly in Germany. Remember that countries like Denmark and Poland still have their own currencies, so ensure you have the proper cash at the airport before you get into a taxi.
Not all taxis want to accept credit cards, so sometimes you must beware of the taxi driver scam where they swipe your card in such a way that it does not register. Then, they show you their credit card reader with the display saying "card error", and ask you for another card or cash. This is because they don't like the paperwork and they also lose a percentage to the credit card companies.
Clothing for business travel is getting easier as ties become rarer, but for formal occasions it is wise for men to take a blazer (a.k.a. jacket) to go with slacks or chinos. Black or brown shoes (lace up) are good for business meetings and lectures.
With this advice in mind, you should be ready to plan your next trip to Europe soon! If you have any other questions, please feel free to leave them in the comments.