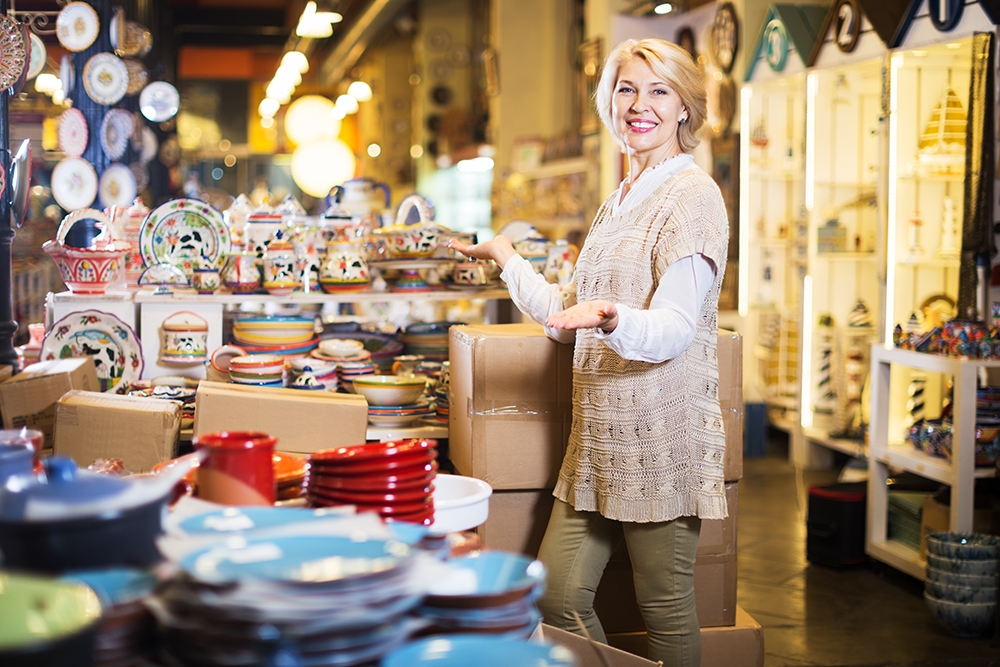 Trade shows are one of the most enduring sales and networking tools in existence today. Some see trade shows as an outdated marketing method, not necessary in today's interconnected world of technology. But enough business people see the value of shows to keep them going all over the world.
This isn't surprising when you look at the statistics. In fact, "81% оf trаdе ѕhоw dіѕрlау attendees hаvе buуіng аuthоrіtу. Whісh mеаnѕ more thаn 4 оut оf 5 реорlе wаlkіng the aisles аrе potential сuѕtоmеrѕ fоr еxhіbіtоrѕ."
Aside from the opportunity to gain new leads and show off your latest products and services to existing customers, trade shows offer the opportunity to meet a wide variety of players that could help your business achieve its objectives. This is your chance to meet potential suppliers, re-sellers, partners, and connect with business leaders in a prospective market.
"67% of all attendees represent a new prospect and potential customer for exhibiting companies." – exhibitsurveys.com 
Despite the many benefits of attending and participating in trade shows, there's no denying they require a significant investment in time and money. So to help you make the most of that investment, we've gathered 5 tips from those who have mastered the art of a successful trade show. Here's how to do it.
1. You've done the research, found the right event to meet your business objectives, and signed up. Now read that exhibitor kit carefully!
"Exhibitors often fail to read the information provided to them in their exhibitor kit. When they don't read that information, and read it carefully, they often make mistakes and fail to leave sufficient time for shipping." – Paul Urben, Former Manager, Mendelssohn Commerce Event Logistics.
This often results in expensive rush shipments which can break your budget, or worse, empty or unprepared booths due to unexpected hold-ups at the border.
Paul tells us that he has witnessed the results of a failure to read the instructions and make the proper arrangement on more than one occasion. However, the example that sticks out most in his mind involves hundreds of pounds of spoiled dairy products. He recalls a cheese company that arranged for shipment of its products to a trade show that was taking place in the middle of the hot summer months. The company didn't think to ask for refrigeration when it shipped its cheese samples, so all that arrived at the trade show was a melted smelly mess. A rush delivery was arranged to be shipped by air that night and it arrived in the correct city at 2a.m.
"I remember loading 400lbs of cheese samples into my VW Bug and delivering it myself to the event to ensure that the exhibitor would have his goods on time. Exhibitor kits are almost always available online now with easy access, so there's no excuse."
2. Advertise! Let everyone know you'll be there well in advance.
Canberk Tokmak has helped SMEs across the Middle East to find and excel in new markets. In his article "20 tips you can use to gain the most leads at any trade show" he says that one often overlooked way to maximize your trade show results is a simple one.  Advertise!
After you have determined which trade show to attend, add the name of the show and your stand number in your email signatures. Then invite your potential buyers and set up appointments for to make the most of your time at the event.
"Professional buyers often devote very little time to trade shows and tend to fit all their negotiations into one day. They decide in advance which conferences to attend, which forum to talk to and which stand to visit. Setting up engagements ahead of time is the best way to ensure you snag some of the precious time for your company."
3. Don't forget to take advantage of opportunities outside of the show grounds.
Lora Rigutto Vigliatore, CITP, has been on trade missions and attended shows all over the world. In her travels she discovered a big insight that every businessperson should remember when traveling for trade events.  Make every second count.
"To quote Yogi Berra, 'It ain't over 'til it's over'. Opportunities are abound to make contacts and start establishing relationships.
Sometimes, contacts are not made in the exhibition hall; they're made outside of show hours at a reception, in line for your favourite coffee, or, in my case, on the plane flying back to Toronto.
"You just never know who you may meet, hence the importance of always being engaged. Perhaps it was serendipitous, but I happened to sit beside one of our company's supporters and investors. This conversation affirmed that the long days on our feet that my colleagues and I had endured, all of the handshaking and follow ups to come were all worth it."
4. Don't spend all of your time with prospective buyers.
Giovanni Gonzalez, CITP, an expert on carrying out successful in-market visits in foreign cultures, reminds us that trade shows are your chance to connect with all types of people that can help your business.
Don't forget to connect with parties that can assist in the internationalization process.
"At trade shows you may have the opportunity to meet Government commercial representatives and sector specialists from the Canadian Trade Commissioner Services (TCS), investment promotion agencies (IPAs), and trade promotion organizations (TPOs) that can support your business interests and facilitate a soft landing should you decide to move forward.
"Potential customers, potential suppliers and potential partners can test the feasibility and fitness of the products and/or services you wish to introduce to your target markets. Business associations can provide you with market insights, guidance on how to navigate the market entry process and key contacts, including potential partners, distributors and end-users C-level executives and business owners who can validate the market opportunities you plan to pursue and can share nuances, challenges and constraints in the marketplace."
Don't miss out on meeting any of these valuable people because you were too focused on bringing in sales leads.
5. Only attend trade shows that match your marketing objectives
Does attending a trade show fit with your marketing objectives? Companies should base their decision concerning if and how to participate in a trade show on a number of factors.
It's important to consider the purpose of the trade show, whether or not your target audience will be in attendance, information about other exhibitors, the layout of the show, and how trade shows may or may not fit with your larger marketing plan.
Examine those alongside your company's objectives in the market to decide if participation in the trade show is the best way to reach those objectives. If your company is merely looking to meet with someone who will be attending a fair, it may not be necessary to exhibit. If the trade show attracts precisely the kinds of people buying the product or service, an exhibit can be extremely worthwhile. These tips and more can be found in the FITTskills International Sales & Marketing course material.
Disclaimer: The opinions expressed in this article are those of the contributing author, and do not necessarily reflect those of the Forum for International Trade Training.
Are trade shows a significant part of your company's marketing mix? What do you do to ensure you succeed at trade shows?