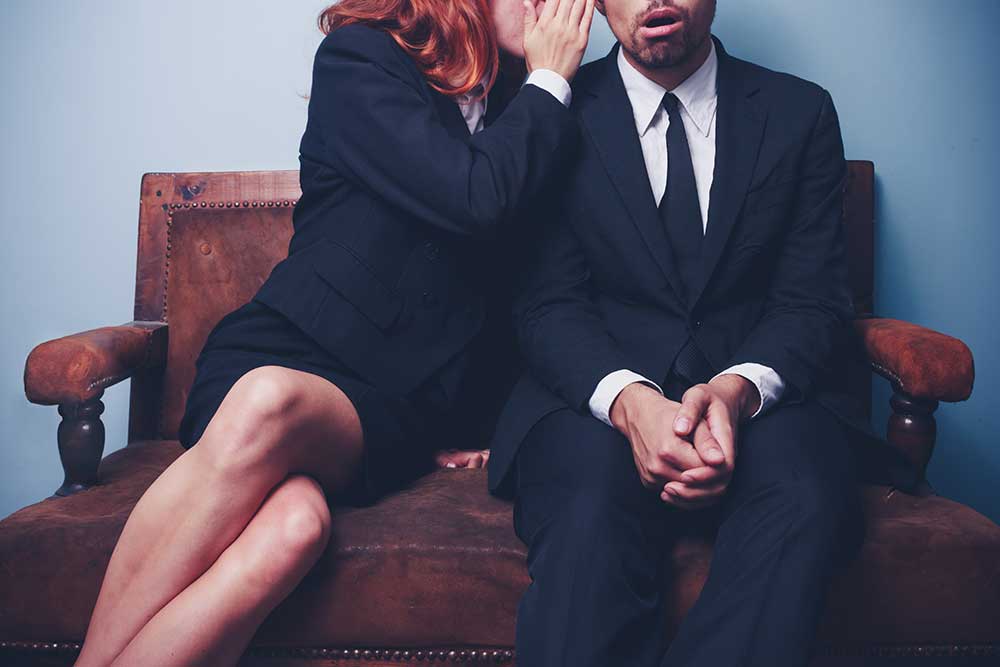 If you're looking to grow your company's revenue, expanding beyond domestic sales into the global marketplace is a great way to go. Statistics have shown that businesses that export to international markets make more money, are more productive and outlast their competition. In fact, according to Export Development Canada companies that export are 25% more innovative and generate 121% more profit than those who don't.
But if you are just getting started, or your export sales are lagging, you may be wondering where to take your next steps to build that oh-so-profitable international market for your business. Here we've gathered five great tips from some of our best sources in international sales.
Go where your customers can find you
1. Go to trade shows
Trade shows can be a great way to market your company. All booths are usually in one location, they generally last one to three days and they attract thousands of exhibitors and prospective customers.
Trade shows are one of the most cost-effective ways of promoting your company's products and services. According to The Center for Exhibition Industry Research (CEIR), the cost of contacting a prospect in the field is $308, which does not include the cost of identifying that prospect prior to the sales call! The cost per visitor contacted at a trade show is $212.
Companies should base their decision concerning if and how to participate in a trade show on a number of factors. It's important to consider the purpose of the trade show, whether or not your target audience will be in attendance, information about other exhibitors, the layout of the show, and how trade shows may or may not fit with your larger marketing plan.
Examine those alongside the company objectives in the market to decide if participation in the trade show is the best way to reach those objectives. If the company merely wants to meet with someone who will be attending a fair, it may not be necessary to exhibit. If the fair attracts precisely the kinds of people buying the product or service, an exhibit can be extremely worthwhile. – excerpt from FITTskills International Marketing textbook
Sometimes, those contacts are not made in the exhibition hall; they're made outside of show hours at a reception, in line for your favourite coffee, or, in my case, on the plane flying back to Toronto. You just never know who you may meet.
"Hence the importance of always being engaged…the long days on our feet that my colleagues and I had endured, all of the handshaking and follow ups to come were all worth it." – Lora Rigutto Vigliatore, CITP|FIBP
2. Go on a trade mission
"How great is it to expose yourself to new market opportunities planned and organized by people like the amazing Canadian Trade Commissioner Service and the Global Affairs Business Women in International Trade (BWIT) program team?
You don't need to worry about trying to book meetings and map how to travel across unknown cities and countries to attend events and meet with potential buyers.
Not only can you talk business and build relationships that position you to win business from connections on the trade mission, you also meet other suppliers and contacts.
Showing up and creating a base for relationships by participating in interesting conversations is a powerful way to promote your business in the minds of prospective buyers and partners in international markets. The best champions can be other trade mission participants who can introduce and sell the benefits of each other's businesses.
Overall, I would say exploring new markets through trade missions, can present excellent and exciting opportunities in an organized, supportive environment."  – Marcela Mandeville, CITP|FIBP
3. Go online
According to Statista  in 2015, e-commerce sales climbed to $US 1.55 trillion, with a growth projection in e-retail revenue of $3.4 trillion in 2019.
Despite the difficult trade climate, there is one avenue of international business that continues to see dramatic gains: e-commerce. And with international online sales rising, and more companies entering these markets, trade is bound to be bolstered by cross-border internet retail sales.
"Companies who wish to capitalize on that growth must learn to provide customers with an easy online shopping experience and excellent customer service, according to a joint report by the American Association of Exporters and Importers (AAEI) and Amber Road. To do that, companies must effectively manage the supply chain from the production and shipment of a quality good, to cross-border delivery through to the end customer." – Jennifer Nesbitt
"For SMEs who are just beginning to explore international markets, Amazon provides the tools and support they will need to succeed. These tools, such as Fulfillment by Amazon (FBA), greatly simplify the operational and financial processes required for international selling." – Maggie Zhaoxia Huang
Take the time to build genuine relationships
4. Try the "Canadian Way"
"Experience shows that every market must be served individually. While marketing methods may be successful in one market, it may not bring the hoped for results in another."
"There are no quick fixes in international trade – maintaining a steady focused effort to be the best in what you do will always succeed in the end." – Ennio Vita-Finzi, CITP|FIBP
The Canadian way still works:
adjust to your target market's needs
rely on investing in personal relationships… and
avoid excessive bragging
5. Build strong relationships with prospective clients by wooing with your time
"Finding a new opportunity abroad, whether you're selling or buying, is like having a new girlfriend."
"There's a period of courtship. You have to tell her who you are, why you're interested in doing business with her, and convince her of why she should want what you have to offer."
"You can write beautiful things, and you can send pictures or videos through email, but in the end, there's no getting around it. You've got to take her out for dinner."
I don't think you can form a strong long-lasting relationship without the personal element. People need to see you face-to-face to have that real human connection and to establish a level of trust. – Alberto Quiroz, CITP|FIBP