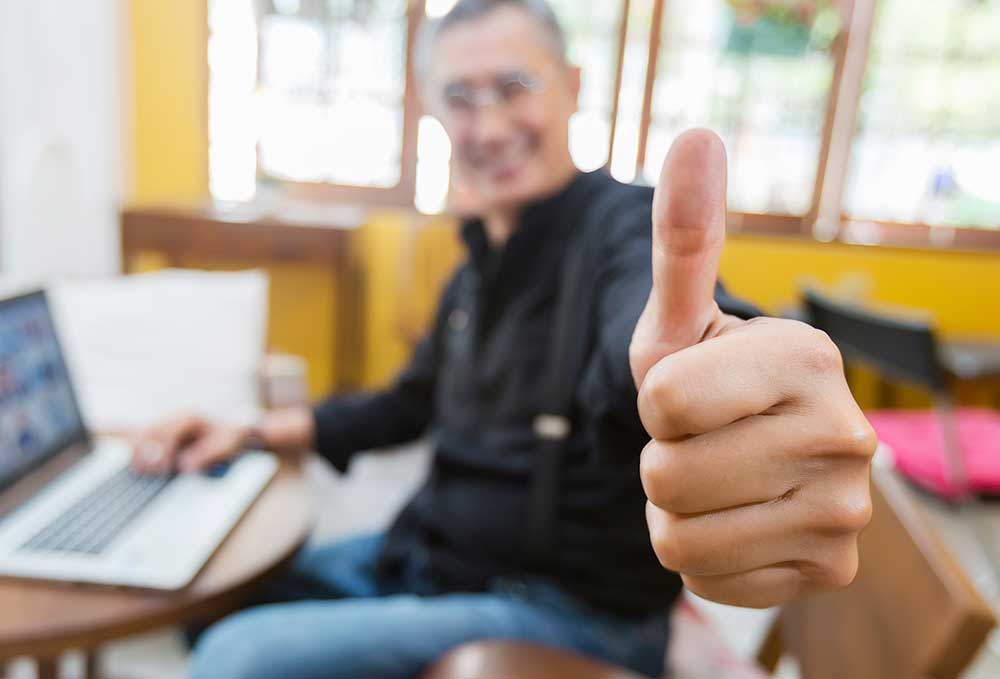 Amazon is the biggest online marketplace outside of China. It is also the ecommerce platform with the largest global footprint.
Many companies of all sizes are using Amazon to reach more customers online. There are more than two million third-party sellers on the Amazon marketplace worldwide, generating about 50% of Amazon's total sales.
When merchants think about Amazon, the first thing that comes to mind is using the platform to increase sales through their massive audience. Of course, Amazon is a great channel to do that, but for small businesses Amazon can offer a lot more.
For SMEs who are just beginning to explore international markets, Amazon provides the tools and support they will need to succeed. These tools, such as Fulfillment by Amazon (FBA), greatly simplify the operational and financial processes required for international selling.
Solving the warehousing headache for SMEs
My husband has run a small international trade and marketing business in Canada for over seven years. Last year, he decided to expand to the U.S. A critical step was finding the right warehouse to store and ship products –a simple enough task. He never would have predicted what a big headache this would become.
He knew he needed a warehousing partner with strong technological capabilities, yet most of these providers were orientated towards serving businesses with huge volumes.
By contrast, FBA is remarkably accessible to small merchants, all the while providing first-in-class technology.
It allows SMEs to ship their goods directly to Amazon, which will store the goods in their warehouses and ship them for you directly when customers order them. Compared to many third-party fulfilment services, FBA is affordable, scalable and efficient.
Amazon currently operates in 11 global marketplaces: United States, Canada, Mexico, the United Kingdom, Germany, France, Italy, Spain, Japan, China and India. There are over 100 Amazon fulfilment centers worldwide. If you are planning to expand your local business into one of these markets, Amazon can help you get started.
You can gather market intelligence quickly with Amazon Global Selling
We're all aware of how complicated international business can be. Apart from fulfilling your orders, considerations such as import taxes, customs duties, currency exchange, regional regulations, language barriers and local cultures can all add more complexity to selling your products in international markets.
For small businesses with capital constraints and lower risk tolerance, Amazon's Global Selling, combined with FBA services, allow them to enter a new market and test out products with minimal investment and risk.
Before you make the decision to enter a target market, you must conduct some market research to ensure your product is sellable in the region.
Amazon Global Selling is stepping in to help companies find the information they need to sell to the right markets.
"Sellable" often means your product is in compliance with the target country's regulations and specifications, but that's not enough. Say you're a North American manufacturer of electronic devices, and you decide to sell your products in Japan. You re-work your existing products to meet Japan's electrical specifications, only to discover there is no demand for that product in the region.
Are you selling customers what they want?
"Sellable" means that, in addition to compliance, there must be consumer demand in the target market. This is where Amazon can help you ascertain whether your product is sellable or not by providing valuable market intelligence on a wide range of product categories. For example, you can search by keyword to see the best sellers in specific product categories. You can also drill down to look at customer reviews to better understand which product features local customers prefer.
It is often difficult for a small business to know which products customers truly want. Testing different designs only yields meaningful results if the sample size of the customer base is large enough to be statistically significant, yet that's rarely the case at the small business level. This challenge is further compounded when a small business attempts to enter a foreign market.
This is where Amazon's massive scale creates a special opportunity. Amazon gives small businesses access to enough customers that they can test new designs to discover what the market really wants. In the past, only large companies such as multinationals had the research budgets to collect this type of intelligence, but now such information is at the fingertips of even the humblest merchants.
Amazon helps set your pricing too
Amazon's global marketplace also helps you select the right price for your products in each market. Apart from taxes, duties, currency exchange and cost of living in the target country, you also have to consider the cost of shipping, returns and customer support. All of these will affect the profitability of your products in the target marketplace. Thus it is often hard to determine what the right price is for your products in a new international market.
By using FBA, you can easily calculate the fulfilment fees, including storage, picking, packing, shipping and returns. By adding these costs to your product cost and comparing your estimated price to similar products in the target market, you can determine whether or not you will be profitable at your target price.
You can also test your price on Amazon by observing if customers are buying. If the customers are buying at the set price you can set your product price accordingly for other channels in the target market.
Manage your inventory more efficiently with Amazon Multi-Channel Fulfillment
After you have entered an international market successfully, you may decide to expand your business into channels other than Amazon. You may get sales orders from your own website, other third-party online platforms, catalogue sales, distributors or sales agents. You can utilize Amazon's Multi-Channel Fulfillment service, which is an optional FBA feature, to help you manage your inventory and fulfil customers' orders from other sales channels.
Amazon will fulfill your sales orders from the same inventory pool and handle customer returns the same as sales directly from Amazon.
This will save you the trouble and operational costs in managing cross-channel inventory so that you will have a more efficient and cost effective central distribution point.
In addition, Amazon also provides customer service in the language of the target marketplace to handle customer inquiries about your FBA orders. This represents a significant cost savings, as it can be very expensive for small businesses to hire additional local staff to handle customer service.
Amazon promotions can help you take care of marketing online
We all know how important marketing and promotion is in selling, especially when entering a new market where there is no brand recognition for your products. It is very hard to generate organic search results and improve your Search Engine Optimization (SEO) when you are new to the market.
Instead of paying big money to marketing consultants, you can use Amazon's affordable promotional tools as a cost-effective way to build brand awareness of your product in a new country.
Just as SEO is essential for on-line marketing, Amazon's search ranking is equally important. Amazon ranks products according to its own algorithm, which is a combination of sales volume and customer reviews, so it's important for companies to do what they can to improve their visibility within Amazon search results.
Amazon's promotional tools, such as Free Delivery, Money Off, Buy One Get One, and Pay-per-Click Ads, are invaluable. These tools enable you to run promotions for your products when you first list them and your search rankings are low.
Now it's your chance to get started in a new market
Although there is no guarantee of success, there are many benefits of using Amazon Global Selling and FBA to get a head start in a new market.
The free market intelligence will make you familiar with the target market trends and demands, and the predictable and low overhead will reduce your operational costs and ensure profitability. The scalability will mitigate some risks of capital investment, while the customer service and automation of picking, packing and shipping will free you up to focus on growing your business. Amazon's promotional tools will also help you build brand awareness in your new market.
Are you planning to expand your small business internationally? Why not get started on Amazon?