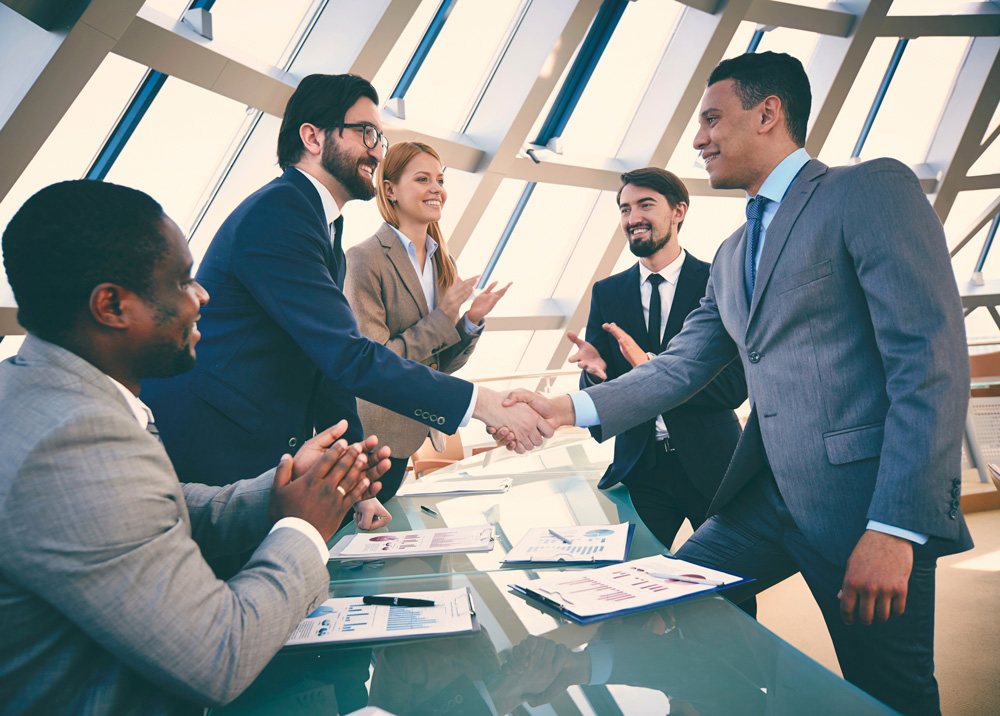 Trade missions, if executed correctly, rock! They can assist you to establish your brand(s) in new markets, help diversify your client portfolio and most of all, make you more competitive, both nationally and internationally!
Gone are the times when trade missions were mainly tours of capital cities, filled with politicians who posed for photo ops with celebrated exporters.
Replacing them are the new trade mission models, the SME-focused missions, with pre-qualified prospects to meet in-market and targeted minimum numbers of meetings to be conducted.
They have a demand-driven approach to recruiting delegates, as opposed to the traditional supply-driven model. Engagement of the Canadian Trade Commissioners in the destination market is also key, providing pre-mission briefings on cultural differences in international trade and, very frequently, matchmaking teams that consists of both Canadian and destination market consultants. There you go: a recipe for success.
Most trade missions that I am aware of today are conducted by trade and industry associations or economic development agencies, at times with government assistance. Some cover more than one province or territory, and some focus on a particular sector focus, while others have a multisector focus.
Most of these missions now offer a tailored matchmaking service to delegates, a service that, in my experience through 25 years of international trade, has the best ROI if the trade mission delegates prepare adequately and follow up accordingly.
Consequently, I believe that your matchmaker should be your new best friend!
Matchmaker, matchmaker make me a match
Great trade missions start long before you leave. They start when you sign up, when you meet your matchmaker, when you are put on the spot to describe your preferred client criteria, your value added and your competitive advantage. This is critical information for a matchmaker – how else can they pre-qualify a prospect for you? You are not going to travel to Japan just to meet with someone. You are going to want to meet with someone who is briefed on your company, on your products/services and someone YOU have had the opportunity to research prior to accepting the meeting.
A good matchmaker will likely never represent your prices and conditions. They should remain neutral, rather than selling for you or taking a percentage of any sales. They should simply set you up with the best qualified prospects. Yet you need to assist them in this task, so the onus is on you to ensure the matchmaker understands what you can do, and cannot do, and your formulated and targeted criteria for meetings.
A good matchmaker knows that if you are looking to meet with local ministers, they will avoid putting in meeting requests around cabinet meetings, and provide you with information on key ministerial initiatives. A great matchmaker will have a local partner in-market who can provide local information, so you can attend the meetings informed and ahead of the game.
The matchmaker should clearly understand what market intelligence you are looking for too. Are you looking for information on logistics, trade tariffs, or local partnering opportunities? You should have this information at your fingertips, not find out post-mission.
Next is gaining a cultural understanding of the destination market. This is, believe it or not, one of the most overlooked factors yet. If your trade mission is going to the U.S., you are likely not going to be spending a lot of time researching the culture. If your trade mission is going to any country not utmost familiar to you – maybe Jamaica, Colombia or Poland – you should spend a lot of time learning about the country's culture, its history and preferably a few phases in the local language.
Again, the matchmaker can be your best friend. They know the market and local customs, and they can tell you whether to follow up in person, via email or phone. They know what interests people in the market, and more perhaps importantly, what they don't want.
You can also gain valuable information through the Canadian Trade Commissioners Service; the trade staff at the local offices can be as invaluable as a good matchmaker. Together, they make an unbeatable team for you. If you want to hit it out of the park, you can check out FITT's workshop on the cultural aspects of international trade.
Here's why you need matchmakers with local knowledge
I would like to share a story with you from a recent trade mission to Jamaica. One of the delegates was in the manufacturing sector. They had some high end, technology-based solutions, and they were initially wondering if the market was ready for these, or if the more traditional lower priced solutions offered by competitors were a barrier to entry.
The matchmaker started researching, utilized their local network and found that several institutions were open to meeting with the delegate and discussing the new technology. The delegate stayed in contact throughout the weeks leading up to the mission, checking in, sharing new developments, and making sure the matchmaker was up to date.
When arriving in-market, the delegate made sure to spend time with both the home-based matchmaker and the in-market one. The delegate was assigned a local driver to take him to and from meetings in Jamaica. The driver turned out to be very well connected throughout the island too, so well in fact that she made recommendations in her network, opening even more doors for the delegate. The delegate secured orders in market from the meetings set by the matchmaker, and ended up hiring the driver as their sales representative!
The end result is YOU becoming more competitive overall!
The information gained in foreign markets, from potential clients, Trade Commissioners and fellow delegates are most often cited as the number one factor in developing competitiveness, both nationally and internationally. This, combined with previous statements from Statistics Canada claiming that exporting builds your competitiveness, are more reasons to consider trade missions.
So, are you FITT for a trade mission? Is your next job in matchmaking?