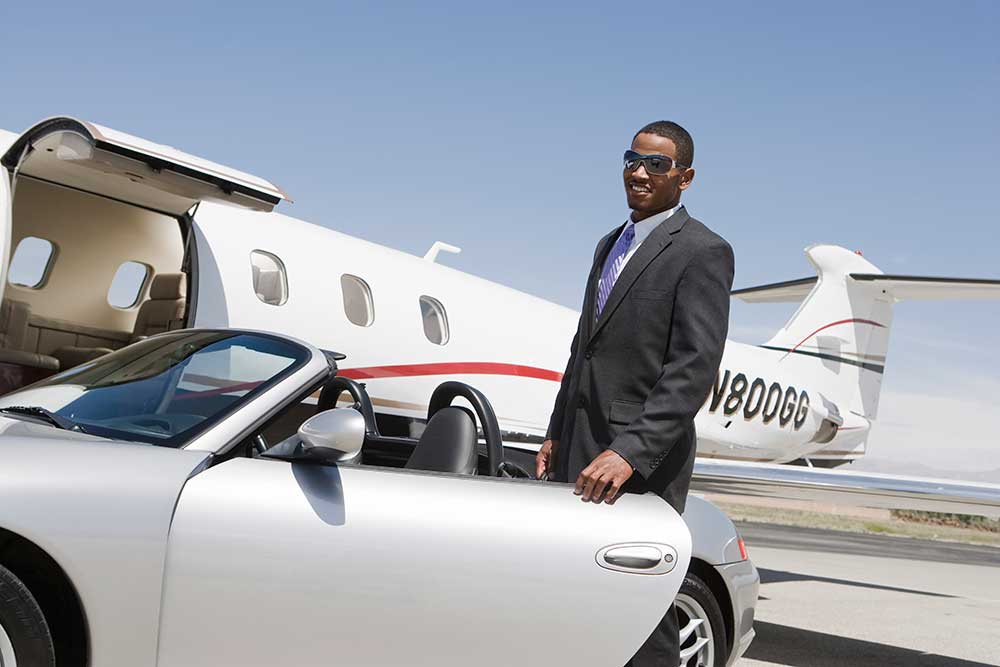 Today's job market is competitive, evolving and often confusing. The media is full of stories about jobs disappearing due to outsourcing or automation.
In fact, it has been estimated that 42% of Canadian jobs are at high risk of being affected by automation, according to a study covered in this CBC article.
That's an undeniably worrying figure. It's no wonder students and established professionals alike are being proactive in seeking career prospects with a solid future.
Despite a certain amount of political and economic instability, global trade is a sector that will continue to create jobs. As the world gets smaller through technology, global connectivity brings with it endless opportunities for companies to do business in international markets. Jobs that drive these international activities are growing, and therefore professionals who have international competencies will continue to be in high demand.
Growing salaries often means qualified employees are in short supply.
While there is no shortage of positions available for the global business savvy professionals out there, we've identified the top five jobs that are growing in both demand for employees and salary.
1. Interpreters and Translators
Demand up 6.46% (projected to grow 29% by 2024)
Salary growth continues to rise; consistently top paying field
Education needed:  Professional accreditation and language certifications, bachelor's degree in marketing, business administration an asset, international certification an asset
Why the demand?
A recent study found that global companies with multilingual websites performed better financially. Seems like common sense, doesn't it? Being able to easily and effectively communicate with your target audience is undoubtedly important to your company's bottom line.
It takes a minimum of 14 languages to reach 90% of the world's online GDP.
Interpreters and translators who can improve communication between a company and its clients, employees and partners will continue to be sought after in the years to come. In fact, the growth rate in the translation industry has been increasing, and was at 6.46% last year. The profession is projected to grow 29% from 2014 to 2024.
Industries using the most languages include automotive, medical devices, software products, and pharmaceuticals, but opportunities exist in virtually all sectors.
Speaking a second language is a great first step, but it's important to note that being fluent isn't the only requirement to becoming a professional translator or interpreter. Like any other profession, it requires practice, experience, and training. Besides reading, writing and speaking fluently in at least two languages, a translator must be able to convert concepts in the source language to equivalent concepts in the target language, compile information and technical terms into glossaries and terminology databases, and relay the correct tone and style of the original language.
It is these intricate skills that keep professional translator/interpreter roles largely safe from the threat of automation. As the demand for translation increases, so will the use of machines. However, translating web content and marketing copy doesn't equate to a simple word-for-word translation that you could get from a machine.
2. International Trade Finance Manager
Demand up 17%
Salary growth up 21%
Education needed: Bachelor's degree, MBA or other master's degree, licensure, international and financial certifications
Why the demand?
Financial institutions employ a number of trained professionals to navigate the complex and constantly changing international market, requiring a unique set of skills.
International trade finance professionals develop plans and strategies involving exchange rates, foreign investments and other factors affecting global finance.
There is no shortage of career opportunities in international banking, financial management, business development and trade.
There are financial jobs in almost every company, in all sectors. And as more companies extend their client bases through international expansion, the demand for international finance services will continue to increase.
3. Market Research Analysts
Demand growing
Salary growth continues to rise; consistently top paying field
Education needed:  Bachelor's degree in market research, marketing or statistics, research and international certifications an asset
Why the demand?
Monster.ca has ranked Market Research Analysts in the top eight jobs of the future, and while it may be aided by developments in artificial intelligence and big data, you can rest assured this is one position that won't be lost to automation in the foreseeable future.
International markets are in constant flux as the global business environment changes with political and economic developments. Companies need to stay on top of who their competition is, who is purchasing their products, and where the opportunities for growth are. This kind of intelligence is already a key driver behind most businesses, making market research analysts an indispensable member of any staff, and salaries will continue to reflect that.
4. International Marketing Consultant
Demand growing
Salary growth up 18%
Education needed: Bachelor's or Master's degree in Marketing or Business Management, MBA an asset, international certifications an asset
Why the demand?
Much like a market research analyst, marketing consultants have to keep tabs on the constantly changing global trade landscape and identify strategies and opportunities to sell a company's products and services.
International marketing consultants must also stay on top of cultural intricacies, and identify the right messaging and implementation plan to succeed in markets around the world.
Companies are increasingly targeting "small or micro-markets", highly specific niche markets within a traditionally wider region, a task that requires even more skill and precision.
Positions are available in almost every sector, so the opportunities are everywhere, but as such they vary widely in specific specialties and salaries. So look for the niche that best fits your personality and aptitude and seek related training to add to your competencies. This will give you the best shot at the competitive higher paying positions out there.
5. International Business Development
Demand up 59%
Salary growth up 17%
Education needed: Bachelor's degree, MBA or Master's degree preferred, international certification an asset
Why the demand?
International business development professionals play a key role in the global businesses they work for. Working in a variety of international markets, they are vital to their companies' growth as they develop new customers and maintain relationships with their current customers.
IBD professionals need to be able to master and balance a handful of important tasks such as establishing the feasibility of entering new international markets, expansion planning and market entry strategies, adapting products and services, sales and marketing, and international law and ethics.
If this sounds like a tall order, it's because it is! That's why it's one of the most sought after, growing positions in global trade today.
Salaries range from sector to sector and are widely affected by commission, but this can be a very lucrative position for those who have the skills.
Want to join one of these positions with the brightest futures in global trade? We can help! Find out more about the world's leading import export training and certification and get started today.