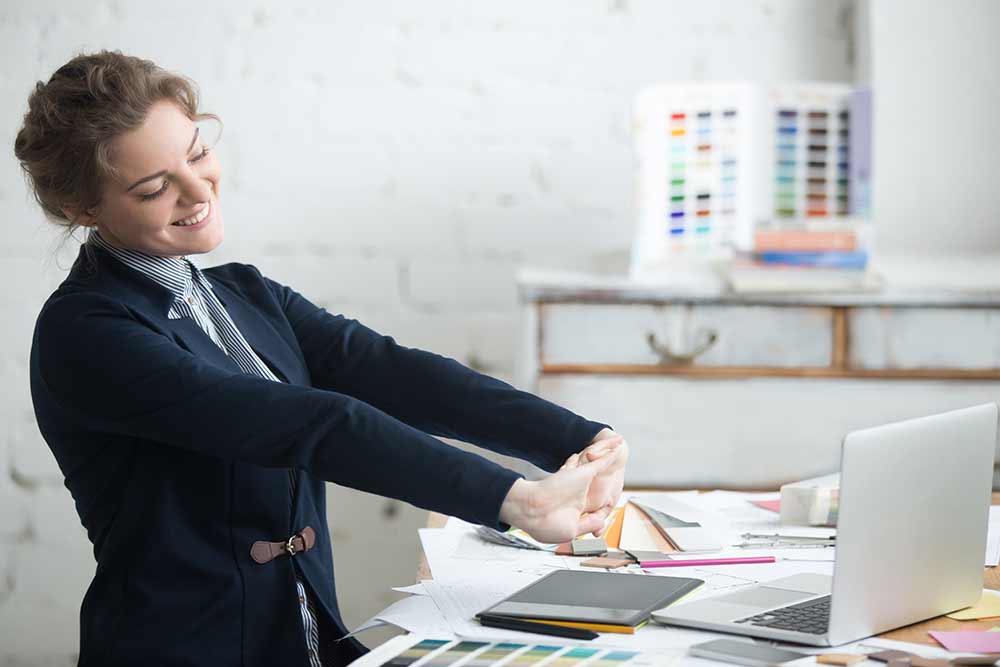 Regardless of current career status, most people today would consider their smartphone to be essential to their everyday lives. In fact studies have shown that we are rarely more than just a few feet from our mobile devices. Fortunately, there are some excellent mobile apps that can help you manage your global business and improve your international trade knowledge while on-the-go.
While having the power to write text and instantly have it translated out loud in a foreign language may sound like science fiction, this app has made it a reality. If you are travelling in a foreign country and do not know the local language, it may just become your best friend. The app lets you choose between a wide variety of languages, and it is very simple to use.
Imagine that you are in an important business meeting and someone uses an international trade term that you have never heard of. Don't want to ask and potentially embarrass yourself? You can simply take out your mobile device and discreetly look it up. Problem solved. Reading this dictionary is also a great way to expand your international trade knowledge and vocabulary.
This app provides information about distinct national customs codes from all around the world. If you run an international business, it is absolutely crucial to have a solid understanding of customs codes for the countries you will be importing from or exporting to. If you don't, you could wind up making mistakes that could cost your company valuable time and money. This app can help you quickly learn the relevant customs codes that you need to know.
With this app, you can monitor and keep a close eye on all of your shipping information. Your international product shipments are valuable and cost boatloads of money to ship. The ability to monitor your cargo with precision can give you a much better understanding of the whereabouts of your products, as well as the peace of mind that comes with knowing your shipment is safely on its way.
Hopper is a great app if you have to travel at all for business. It monitors ticket prices for airfare and lets you know when the prices are the lowest. You can also book flights right through the app. How convenient! If your company regularly books flights, this app could potentially save your business thousands of dollars.
Slack is an incredibly handy communication and file sharing app that has become immensely popular in the business world. It allows you to communicate with your entire team instantaneously, all from the convenience of your mobile device.
The crucial thing about Slack is that it almost functions like a chatroom. This makes it more convenient and feel more organized than simply cc'ing all of your colleagues on an email. It also has a much more elegant and sophisticated user experience than email. Using Slack can be ideal to help you to manage your teams remotely. Once you start using it, this may just become one of your favorite business tools.


Developed by the Hong Kong Trade and Development Council, this app provides important information needed by international vendors and buyers alike. It contains details about potential business connections, sourcing information, international market data, and more.
You never know what key piece of information will be able to help you establish an important client relationship or find a market opportunity. This app can give you access to the most important information you would need to do so, and can set you on your way to success.
RingCentral can be a real life saver when it comes to international calling. With this app, you can make U.S. calls and receive all of your voicemails completely for free as long as you are connected to Wi-Fi. So, if you know that you will have to be making a lot of international calls, or listening to voicemails, then this app can potentially save you the bother of paying for international roaming or getting a new plan while abroad.
Business expenses are very important to keep track of so you can take advantage of all potential tax deductions and know how much you need to budget for these types of expenses in the future. Nobody wants to dig for receipts months later or incur the wrath of their finance department, so it's important to find a way to track business expenses as they're incurred.
Expensify makes it easy and convenient to keep track of your business expenses. Not only are they all listed in one place, but you can add them on the go – no more waiting to get back to your computer to update a spreadsheet. It even gives you the power to organize your business expenses based on specific categories, making it easier than ever to track your spending.
Every nation has a different culture, and a different set of policies and guidelines for appropriate business behavior. When you are travelling abroad to meet with business contacts in a foreign country, the last thing you want to do is accidentally offend someone and potentially risk a fruitful business relationship.
With this handy guide, you can quickly research the etiquette recommendations for the nation that you are in. Then you can apply them to your situation and make sure that you are always behaving in a way that is culturally appropriate and respectful. This can go a long way towards improving your business relationships with overseas contacts and secure deals for your company.