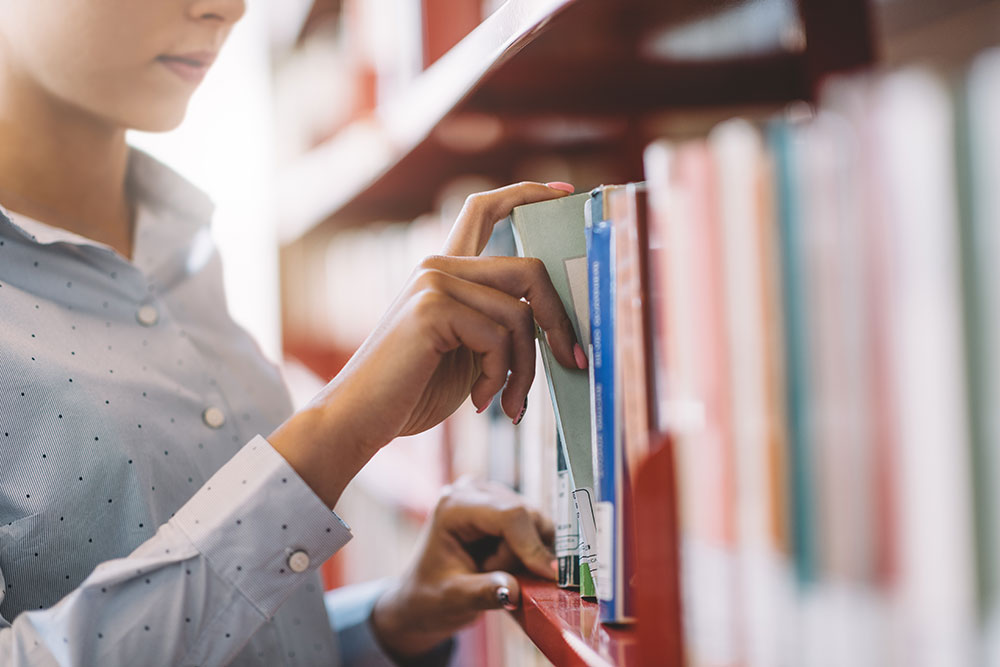 Last year we published a run-down of the top 10 international trade books for importers and exporters to sink their teeth into, and gain some practical information on the actions of trade and the larger global trade environment.
This year, we've broadened the scope of our recommended selections to include books and online guides covering specific aspects of international trade, and business success in general, to dig a little deeper into the issues that international businesses face heading into 2018.
This year's top 10 includes guides to building a diverse company, preparing to do business in complex cultures around the world, evolving your business alongside the rapidly changing technology landscape, and much more.
So, dive into the virtual book shelf below and get inspired, educated, motivated and energized for the year ahead. Enjoy!
Touted as "your must-have guide to proper international business protocol", Kiss, Bow or Shake Hands is a detailed walk through diverse cultures in some of the world's biggest emerging markets. Covering over 60 countries in Asia, Europe, the Middle East and Latin America, this book will help reader navigate intercultural encounters, avoiding the pitfalls and missed opportunities that can happen when businesses are unprepared.
Export Development Canada has helped Canadian companies do business in over 200 countries worldwide. In this online resource EDC has focused on the Chinese market, pouring the organization's considerable expertise into a comprehensive guide on the complex region. The guide covers China's business environment, market entry strategies, opportunities, finances and taxation, legalities and delivering to the market. But above and beyond those key topics, the guide also includes links and references that will help you plan and carry out a Chinese export strategy.
Considered a leading innovation expert, Alec Ross walks us through the biggest industry changes expected over the next decade and the rising fields that will dominate. Explaining the impacts on digital technology, money and markets, he also tackles the big questions, such as how the very nature of work will change and how rising developing nations will compete with current innovation hubs like Silicon Valley.
Reid Hoffman, Founder & Chairman of LinkedIn says, "Predicting exactly what is going to happen is impossible. But thinking systematically and strategically, as Alec Ross does here, about robotics, genomics, and the codification of everything is absolutely critical. Anyone who wants to understand the key forces that are shaping our economic, political, and social futures will benefit hugely from Ross's insights."
Following the journey of a simple t-shirt as it travels through the global value chain from raw materials through to delivery to a storefront in Texas, and on to its final destination at a used clothing store in Africa, author Pietra Rivoli weaves complex global issues into the travels of a humble tee. Immensely readable, this exploration of the global economic and political forces that affect trade, sources of competitive advantage, ethics and sustainability will teach you a lot about global business.
"Succeeds admirably…T-shirts may not have changed the world, but their story is a useful account of how free trade and protectionism certainly have."
—Financial Times
The value of a diverse workforce is now widely recognized across industries the world over. But as author David Livermore points out, "Studies show that diverse teams are more creative than homogenous ones–but only when they are managed effectively."
Effectively managing a wide range of different types of intelligence, personalities, cultures and skill sets is no mean feat. This book teaches you how to build your cultural intelligence, or CQ, in a practical, tangible way. This is a useful source for any business, but especially one with a global team.
This book explores the complicated issues developing nations face using the recovery efforts in Haiti following the devastating 2010 earthquake as an example. Attempting to explore the questions of "why after receiving billions of dollars of aid to poor countries remain poor," and "why are failing foreign aid models used again and again," from Aid to Trade provides practical solutions to help developing countries grow their economy and become sustainable. The insights from this book can provide valuable information for those exploring the possibility of doing business with a developing nation and the challenges they face.
When it comes to business, it's impossible to ignore the exponential progress in technological development. Machine, Platform, Crowd guides us through the evolving technology of machine learning, big data applications, and the power of the sharing economy and crowd sourcing. It also delves into some futurology, mapping out how individuals and organizations of all kinds will use this technology or be outstripped by it and the impacts on our daily lives.
Summed up nicely in this review by Randall Stross for the Wall Street Journal, "This is a book for managers whose companies sit well back from the edge and who would like a digestible introduction to technology trends that may not have reached their doorstep – yet."
The Big Pivot is promoted as a blueprint to help us all navigate the realities of a world facing the severe implications of climate change. Providing 10 strategies for leaders and companies to move forward in a new global business environment where climate change, scarcity and "radical transparency" in supply chains and processes is changing how business is done irrevocably. This book aims to arm business leaders with the strategies and tactics to remain agile and resilient when facing these challenges, complete with exemplary success stories from industry titans such as Diageo, Dow, Ford, Nike and Walmart who have made the shift and reaped the rewards.
Originally published in 2005, this bestselling strategy book has been celebrated over the past decade as the definitive guide to creating "blue oceans"  – untapped new markets free of competition and ready for explosive growth. Now updated and expanded to include new case studies and success stories, the Expanded Edition can help you take your business to a whole new level and, rather than battle the competition, excel in a niche all your own.
FITT has had an exciting couple of years. In 2017 alone we celebrated our 25th anniversary with Your Future in Global Markets international business conference and formed an exciting new partnership with Export Development Canada. As an organization, we are constantly looking for ways to grow and better serve the global trade community. One tool that has been instrumental in helping us form our business strategy for the years ahead has been this book – Scaling Up.
Scaling Up focuses on the four major decision areas every company must get right: People, Strategy, Execution, and Cash.
"Fast-growing companies ― not small ones or big ones ― create almost all the jobs and innovation in our economy, and Verne has been an invaluable guide to leaders of such companies, like me. Scaling Up helps us put in place the disciplines critical to building a significant business."- Graham Weston, Chairman and CEO, Rackspace.
If you missed Your Future in Global Markets, it's not too late to get in on the insights and practical tips the speakers shared on how to face your future in the international business environment and find business success. In these notes you'll find the latest tools from Google, statistics and opportunities from the President of Paypal Canada, critical insights on avoiding corruption and much more. Get them for free here.