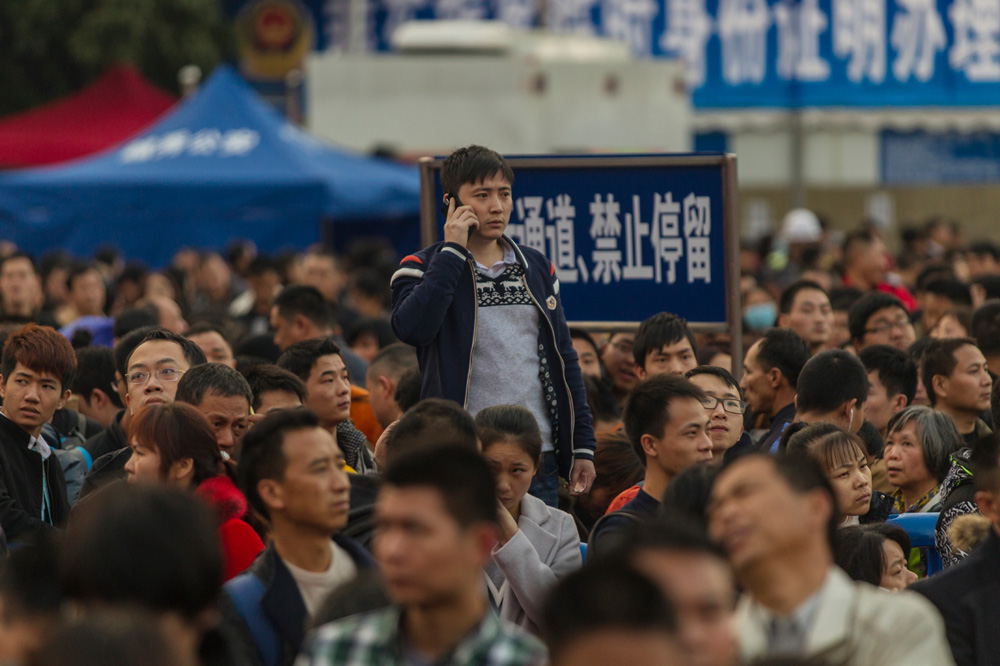 After decades of double-digit growth and an economic transformation beyond anything the world had ever seen, the 'awakened dragon' has seen a recent slow-down that has had many investors concerned.
But as an exporting SME looking to China, or an entrepreneur with sights set on President Xi's "China Dream", should we be worried? Not at all…
I moved to China in 2011 and spent just shy of five years living in Zhejiang Province in what has been the most prolific learning experience of my life.
In that time, I had the privilege of working, teaching, selling to, and studying with hundreds of incredible Chinese and foreign entrepreneurs all across the mainland.
With the ups and downs of being a young "Laowai" (outsider), I've been on a steep learning curve in what I consider to be a pretty unique combo of business experiences.
As such, I felt compelled to share some insights to other like-minded international entrepreneurs who plan to develop a new import/export-oriented venture on the ground, as a foreigner.
1) Make foreign universities your initial hub
We all know education has been a thriving industry in China (especially for the EFL market), but few outside the country know just how much progress has been made, and how cosmopolitan and aspirational some of China's foreign campuses are.
More importantly, very few foreign companies have cottoned-on to how much of an asset these hubs of activity are for starting a business.
For me, it was the University of Nottingham's campus in Ningbo. I initially studied there, and the sheer amount of local resources and support for launching a business (being right next to the port helped) was amazing.
The University of Liverpool has a similar set up in Suzhou, as does New York University in Shanghai.
Whilst you don't need to study at these campuses to benefit, hiring interns from these schools full of local knowledge and social links, is invaluable.
There are always open seminars to go and speak at, whereby the campuses are always happy to have foreign companies or entrepreneurs in attendance.
I can promise you, the first few initial Skype calls you will make to set up a meeting and a flight out will pay off a hundred-fold a year or two down the line.
2) Build 'Guanxi' in the second-tier cities
As cool as the mega-cities are, and as much as I am infatuated with Shanghai, setting up a small office or having an informal base in one of the booming second-tier cities is a strategy for small exporters (or like me at the time, an importer) that especially benefits fresh entrepreneurs or SME's with a limited budget to develop sales here.
These cities are considered small by Chinese standards, but are much larger in population than many of the biggest Western cities, and have booming consumer markets with deep pockets and insatiable desires for foreign goods.
Although this isn't breaking news in itself, getting some traction for your products and finding some suppliers on the ground isn't as crazy as it sounds.
Approaching Chinese business networks (local chambers of commerce) is a treasure chest of Guanxi building (a system of social networks and influential relationships that facilitate business and other dealings).
You very well may be the only foreign entrepreneur savvy enough to build relationships in such a direct way, and the locals will know it, and will be very keen to help you connect with whoever you need to find.
The foreign business clubs in the Tier-1 Cities tend to be more like social hubs that invite prominent people to give expert advice. This is also valuable, but usually more beneficial for larger firms.
Over the space of a few years of repeated networking in one of these smaller cities, you will have built direct links to sales networks to export to, and have the face-time that Chinese businesspeople value so much.
3) WeChat is an essential tool for exporters/importers
Some of you whom have been to China on business trips will know that this is the mother of all social networks. For those that aren't familiar with it, Wechat is like Facebook, Twitter and Instagram combined!
With nearly a billion hands holding smart phones, and doing everything from banking and shopping to talking and browsing through this app, it really is essential.
As some of you will know, Facebook and Twitter are banned in the mainland.
Since these two are often a budding entrepreneur or SME's best friend, I'd strongly advise downloading Wechat and playing around with it to see how it functions as a replacement.
I didn't quite get to the stage of selling our wines through it, but if I got into importing beverages again, this is a prime way to drum up some interest.
You can even configure a small shipment of your goods at a port here in China to be hooked up to orders and sell straight out of the warehouses via Wechat (this is the next big thing for small firms wanting to export. We can explore this at length in another article).
4) Harness the benefits of competing provincial ports
One day Deng Xiaoping decided to take his grandson to visit Mao. "Call me granduncle," Mao offered warmly. "Oh, I certainly couldn't do that, Chairman Mao," the awe-struck child replied. "Why don't you give him an apple?" suggested Deng. No sooner had Mao done so than the boy happily chirped, "Oh thank you, Granduncle." "You see," said Deng, "what incentives can achieve?" ("Capitalism,"1984,p. 62)
It might seem like an odd concept at first, but foreign exporters (or importers if you set up an office here) stand to gain from the competition of provincial ports aiming to attract more activity to their port and trade zones.
Depending on what you are exporting, it can pay to see what schemes and incentives the local governments have to attract you to use their port.
You could land yourself a neat free showroom space in a free trade zone, often very swanky and modern.
There are many savvy local service firms you can hire to be your reps there, on an ad-hoc basis, when you arrange for potential clients to visit the showroom and see your stock – which if you are small and novice like we were, could be as little as a couple of pallets.
5) Export small first and embrace the unconventionality
I am a passionate advocate of learning by doing, and realizing you can scale things up when once your trials work (or most likely don't! But that's all part of the process!).
There is a tendency with all foreigners wanting to "Crack China" to limit themselves to only the famous, established channels. The impulse is to wait, and do so only once they are seasoned exporters or a well-established company.
I have met dozens of small firms in the U.S. and UK who are interested in China, and could totally bag some small initial orders with very little extra investment, other than their time and patience in dealing with Chinese buyers directly.
Partnered with targeted, strategic efforts and some on-the-ground savvy, it's very possible to build a side project in export sales in China with a slight change in mindset to embrace some unconventional methods.
Being small and going direct is not for the faint of heart, but it is very doable with my tips in mind.
Depending on your goals, it may require a change in mindset from the traditional "Exports are for huge orders" thinking. Hold off on the big-trade shows and expensive agents for some longer term, Chinese –style business development.
I hope this helps folks! Reach out to me on Twitter or LinkedIn if you have any questions or want some more info.