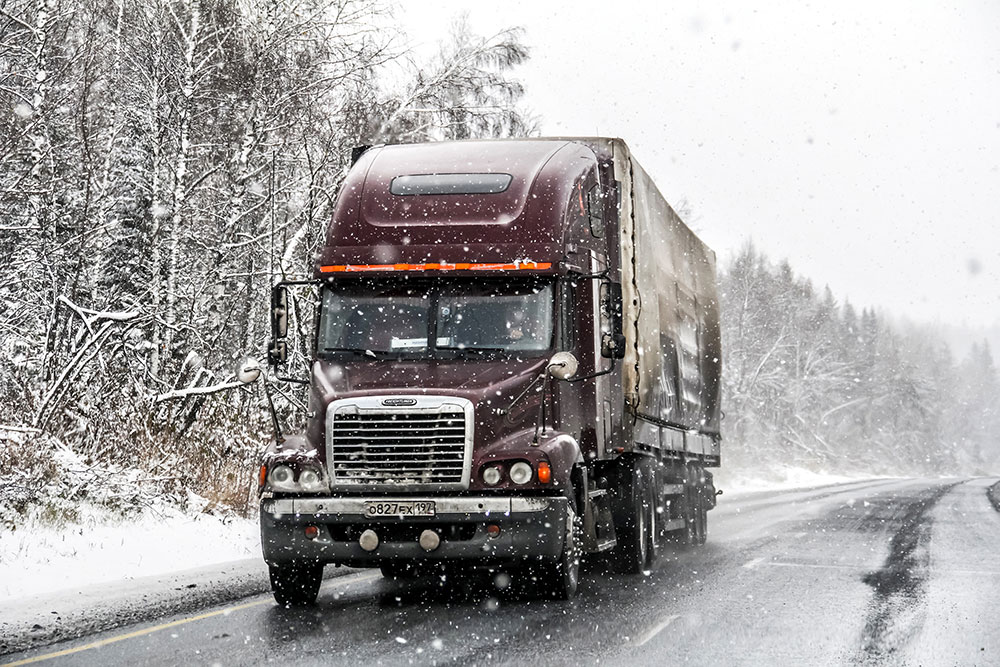 As the rate of technological development zooms ahead, and global value chains evolve, companies will need to be ready to open their eyes and minds to the possibilities of new processes and the skills that go with them.
Here, we are predicting the top 8 ways supply chain management will be different in 2018, and how you can keep up.
Check out Part 1 in this series to see the first 4 changes we have forecast in the year ahead.
Read on for 5-8.
5. Self-driving fleets will move from testing to implementation
Recently Tesla has been making headlines with the reveal of their Tesla Semi – the electric car company's first foray into transport trucks. While there is no clear date for the roll out of the trucks, equipped with advanced autopilot, orders have already started pouring in from big names including Pepsi Co, UPS and Walmart.
Companies that invest in the electric fleets should see a cost savings of 20% over a standard diesel truck, according to Tesla CEO Elon Musk.
Tesla won't be the first to put a "robotruck" on the road. Daimler's Freightliner division began testing out its autonomous tractor-trailer in Nevada back in 2015.
But with significant regulatory hurdles, will this new type of vehicle really take off in 2018? The momentum is certainly building, and with good reason. The benefits of autonomous trucks are plenty, and the need to address a rapidly growing demand and diminishing workforce are driving the adoption of the vehicles among the industry's major players. According to Wired, the trucking industry is now short 50,000 drivers, and as current drivers retire that number could reach as high as 175,000 by 2024.
According to the New York Times, in 2017, companies and investors are on pace to invest $1 billion into self-driving and other trucking technologies – a tenfold increase over 3 years ago. That number is set to increase exponentially over the next few years. Companies of all sizes, including small start-ups are joining Google, Uber and Tesla in developing and testing their own autonomous trucks.
Silicon Valley start-up Embark have partnered with Frigidaire, and have been hauling their refrigerators 650 miles down the I-10 freeway using their robotrucks since October. For now, all automated trips are being supervised by a driver, but Max Fuller, executive chairman of trucking giant U.S. Xpress, has stated that he expects to see Level 4 autonomous vehicles (those that can fully operate without a driver present) to be hitting the roads within in three to four years.
6. Last mile delivery gets disrupted by sharing economy
Thanks to ecommerce pioneers such as Amazon, consumers now expect and demand ever greater control over the delivery of their purchases. Same day delivery has become a reality in major cities all over the world. In order to compete, retailers must now embed logistics into the customer experience from the very beginning.
Lessons learned from the hospitality, staffing, and mobility sectors provide successful examples of how to use sharing across all parts of the logistics value chain. There are infinite ways this can and will transfer over to other parts of the supply chain industry.
Oft-cited giant of the sharing economy, Uber, has taken their ride-sharing service a step further with "UberRUSH", using GPS enabled apps to connect drivers to ecommerce customers in real time for fast, last-mile delivery. It integrates with ecommerce platforms like Shopify and Bigcommerce.
In urban centres, urban discreet warehousing can enable companies to become more agile in delivering goods on demand.
Logistics providers will need to learn to adopt capacity sharing platforms to remain competitive – or risk losing out to niche companies providing this as a specialty.
The sharing economy also presents new options for businesses to improve efficiency and productivity within their own organization with on-demand staffing (think TaskRabbit, Fiverr and Upwork).
The sharing economy provides endless opportunities for companies of all sizes, and after a few years of proven successes, 2018 will be the year it really explodes into supply chain management.
7. 'Amazon effect' moves into industrial manufacturing, high tech and more
Several times a year Amazon makes new announcements about how they are further revolutionizing ecommerce and delivery. The bar continues to be effectively raised and Amazon has become a model to innovative companies who recognize that they must "evolve or die".
Though it may seem a daunting prospect, omni-channel logistics companies will be looking to rise to the occasion and compete with Amazon head on.
And in order to do that they will have to get on board with some of the best tech tools being developed for business today.
Real-time data collection is now a reality with the adoption of business-ready IoT. Companies that are able to leverage the data they are collecting can better service their customers by not only meeting their needs but anticipating them, and providing convenience through omni-channel ordering from any device.
Now that customers are able to order from anywhere, anytime, the same expectations are raised for delivery. One technology allowing companies to better meet these raised expectations is 3D printing. We talked about 3D printers in our #TradeElite Twitter chat at the end of 2016, and since then the technology has continued to gain momentum in adoption, allowing companies to react quickly to changing customer demands by producing parts in house, as needed.
As mentioned in Part 1 of this article series, AI will also empower companies to become more agile, fast and cost-effective in this post-Amazon era of global logistics. With the adoption of these new technologies into supply chain processes anything is possible.
8. Climate change will increasingly disrupt supply chains
Debate it all you want, but the science is in on climate change. And this global reality is adding risk and complexity to international supply chains. The increasing frequency of extreme weather conditions will continue to disrupt transportation, availability of raw materials and labour.
In the last two decades associated costs from supply chain disruption due to extreme weather events has grown staggeringly, averaging tens of billions of dollars per year.
Particularly susceptible commodities include agriculture products and oil & gas, but all transportable goods will be at increased risk of weather-related supply chain disruptions in 2018. Businesses need to be prepared to weather these storms. Building more resilient supply chains with built in safeguards is no longer an option. Companies can do this by diversifying their supply chain with alternative suppliers to lessen the impact from one disrupted vendor, or suppliers concentrated in one region.
In contingency plans, supply chain managers should also look at different transportation options and determine how goods would travel if one method of transport was disrupted. Having backup routes and transport options available at the ready will allow companies to act fast in the case of disruption and reduce the financial and consumer impacts.
We would be remiss to talk about the effects of climate change without mentioning the efforts being made to reduce them. Joining big names such as Unilever, Procter & Gamble, PepsiCo and General Mills in incorporating sustainable practices in your supply chain can save you money on packaging, waste and logistics and reduce your company's impact on the environment.
That will look good on your ledger and your global reputation in 2018.