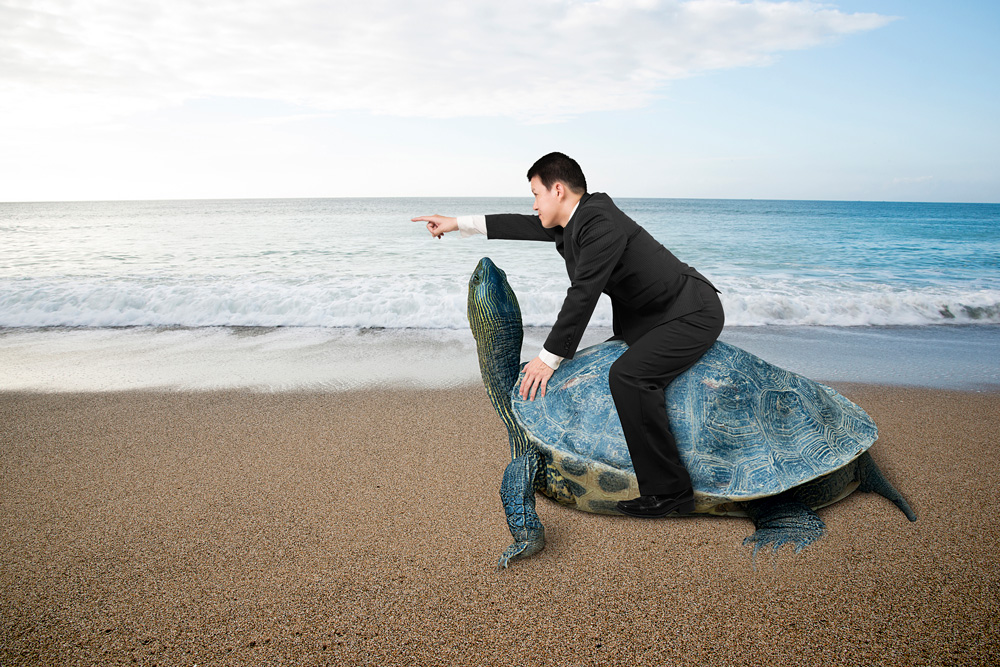 During the last several years, U.S. exports to China were booming, so long as the Chinese economy posted solid growth figures. In 2014, U.S. exports to China hit a record US$120.8 billion, an increase from US$120 billion in 2013, then itself a record.
Over the last decade, U.S. exports to the Asian country also increased by 198%, the U.S.-China Business Council said in a June report.
But Chinese growth has been slowing down for some time, and with that, demand for U.S. exports to the country.
In August alone, both imports and exports fell sharply in the month of August. Chinese exports dropped 6.1%, while imports dropped by 14.3%.
Chinese stock markets also had a rocky month in August, with investors selling off Chinese stocks over fears that the market was finally slowing down. It's estimated that some US$5 trillion, or 40%, of the value in Chinese markets has been lost.
How does the yuan impact U.S.-China trade?
In response, Beijing decided in mid-August to devalue its currency, the yuan, causing it to drop to a four-year low against the U.S. dollar, though Chinese officials now say that the yuan has stabilized.
"At present, the exchange rate of RMB against dollar tends to be stable; and most of the correction of the stock market has taken place, so the financial market is expected to be more stable," China's central bank governor Zhou Xiaochuan told the G-20 meeting in Turkey Sept. 6.
However, the devaluing of the yuan will have a direct result on the amount of American products that will be purchased by Chinese citizens, as a weaker yuan and a stronger dollar mean that the cost of American products will go up.
Overall exports to China have already seen a drop of 8.3% in June 2015, compared to exports in June 2014.
Some U.S. companies may feel the effects more than others
A number of American firms will see their export figures deeply impacted by the change, and these include apparel chain store Macy's, heavy equipment manufacturer Caterpillar, and General Motors.
Macy's recently launched a joint venture with a Chinese company as part of an e-commerce initiative, while Caterpillar relies on China's construction and mining sectors to bolster sales.
Meanwhile, GM has been looking to China to revitalize its flagging car sales in the West, but will have to change tack once Chinese consumers feel the pinch of the weaker currency. Automobile sales have already dropped by 6.6% in a year-on-year decline as of July 2015.
American University professor Thomas V. DiBacco estimates that computer manufacturer Hewlett-Packard obtains 11% of its total revenue from Chinese sales, a figure that is matched by IBM. Corning Inc., which produces glass and related materials for industrial and engineering use, relies on China for 20% of its revenue.
Limiting the risk from a Chinese economic downturn
"At their current rate, [American exports] will be 5 to 10 percent lower than in 2014," the U.S.-China Business Council said in the report.
"This has been primarily because of the slowing economy. The diminished value of the yuan will probably exacerbate this trend."
On the whole, exporters of heavy machinery, industrial machinery, and minerals will be hit hardest by these currency changes, while other exporters won't be impacted nearly as much.
U.S. exports to China account for around 7% of all American exports, roughly equivalent to 1% of U.S. GDP, according to a Wells Fargo report released Aug. 13.
"Even when indirect effects, which operate through the exposure of other countries to China, are considered, it appears that total American exposure to China is rather limited," the report said.
Do you think most U.S. companies are equipped to handle China's current economic situation? If not, what changes do they need to make?
Disclaimer: The opinions expressed in this article are those of the contributing author, and do not necessarily reflect those of the Forum for International Trade Training.