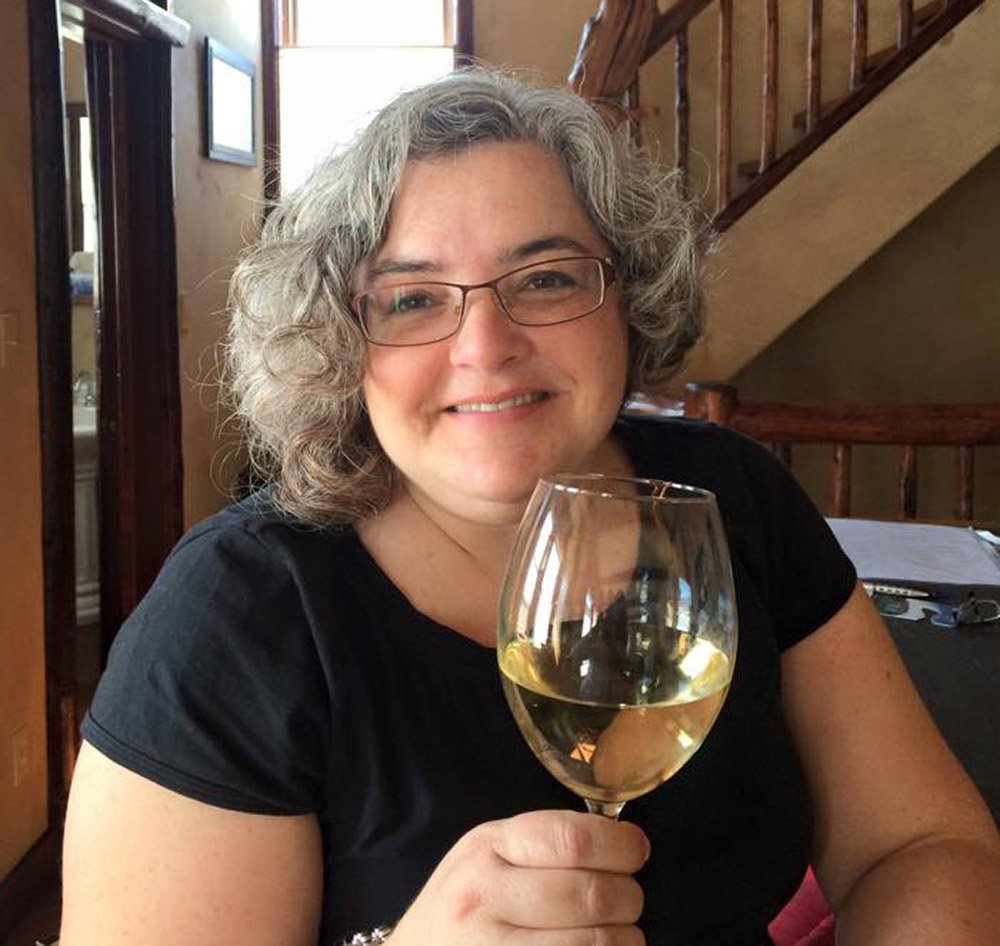 Sonia Mancuso Root,  CITP®|FIBP®, is Vice President of Business Development at Agrisource Food Products Inc., a world-class broker and distributor, where she helps companies manage their offshore arrangements and keep their supply chains running smoothly.
She has over twenty-five years of experience in international business and has been a CITP®|FIBP® since 2009.
Falling in love with travel and international business
Sonia first became interested in a career in global trade when she was chosen as a "Super User" for an AS400 IBM mainframe system. At the time she was working for Schering Canada in a credit and collection role.
This led to a two month work assignment in Buenos Aires, Argentina. Sonia was chosen for this opportunity because of her proficiency in four languages: English, French, Spanish and Italian. Her experience in Buenos Aires was all it took to hook her on international business.
To help establish her expertise in international trade, Sonia searched for training and certification that would complement her commerce background and language abilities.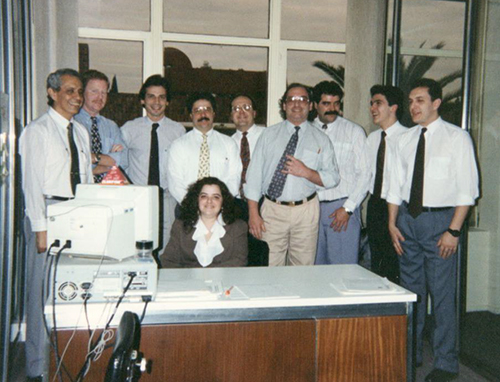 The start of a long, happy relationship with the FITT community
"When I found out about FITT and the courses they offered I was sold!"
This led to a relationship with the FITT community that has lasted for over fifteen years, and culminated in earning her CITP®|FIBP® designation. Sonia credits the designation and the practical skills gained through her studies with helping her reach her professional goals, including her current role as VP of Business Development at Agrisource.
Being a CITP and being involved with the FITT community for the past 15 years has connected me with professionals I would not have in my network had I not been enrolled, studying or completing my designation.
"It has been instrumental in getting some of the key roles in my career."
Sonia has put her creativity, education, and strong business skills to good use throughout her career, making a significant positive impact in multiple roles she has held.
Leading the charge at the dawn of the online sales era
Sonia was Operations Manager at Trader Publications at the awakening of the on-line sales era in 1999 – 2003. She was in charge of the company's online heavy equipment sales portal, traveling to the European Trader offices to train local sales forces how to sell on the internet.
She introduced them to online ads and helped them boost their customers' equipment sales. These efforts were such a success that Sonia was recognized as Sales Manager of the Year for Canada, two years in a row.
"The internet and on-line sales modules were in their infancy back in 1999- 2003 in North America and especially Europe, who lagged behind in internet connectivity for business use."
A valuable insight with a big impact
One of her proudest accomplishments is the business plan she proposed while working as Commodity and Export Manager at Lilydale Inc. She explains,
"The business case that I completed as my final project for Lilydale was on harvesting turkey tails for export to West Africa. This was a potential area for added value, which they were sending out as bi-product and animal feed for zero dollars.
"I used a real suggestion to gain access to their internal Financial Analysts and QC department to research feasibility, and most importantly, profitability. I presented by final business case to the then VP of Turkey division and at that time, they passed on my proposal.
"After leaving Lilydale, my replacement called me shortly after the company was sold to Sofina Foods and was pleased to inform me that my plan was revisited and implemented!"
Her insight and know-how had a direct impact on the company.
She puts it humbly,
Not my most glamorous story but a real world example that using the skills taught to us through FITTskills courses led to profitability and value added function to an existing process in a real company.
Becoming a recognized leader in her industry
Since then, Sonia has moved on in her career in international trade, working as a Business Development Consultant for West Shefford Food Company Inc., a Canadian exporter of pork and poultry from Canada, the U.S. and Europe to Hong Kong and China.
From 2011 – 2014, she used her expertise in planning, purchasing, supply chain management and logistics as Commodity Ingredient Buyer for Sun-Rype Products Ltd, leading value engineering and export projects.
Soon after, she started her own business, Roots Consulting Services Ltd., to help organic, non-GMO ingredient suppliers find their way into the hands of businesses, procurement and R&D stakeholders in the food, beverage, wine and spirits industries.
In October, 2014, Sonia began her current role as Vice President of Business Development with Agrisource Food Products Inc. where she puts her decades of experience, and expertise as a CITP®|FIBP® to work helping clients source and sell high qualitysource and sell natural, organic fruit and vegetable ingredients, ensuring smooth supply chain pipelines and delivery.
Using my FITT skills and my languages has opened doors for me in my career that I know, I would not have had access to.
Empowering women in trade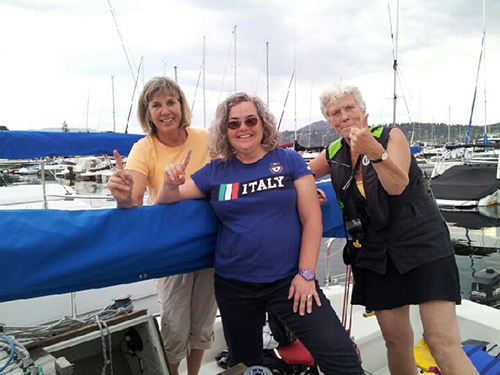 Throughout her career in international trade, she has experienced a plethora of travel, interacting with people in different cultures all over the world. Through this experience she has learned the value of research before traveling to a region for the first time.
"Things that I always remind people who travel for business is to research local customs, business etiquette in the region and how women are seen in a business role prior to departing for said destination."
She is particularly passionate about success and opportunities for women in global business and has been involved as Director at Large with the Organization for Women in Trade.
She warns,
The last thing you want to do as a woman in international business is to not be taken seriously and/or offend your potential client / target market.
Living the dream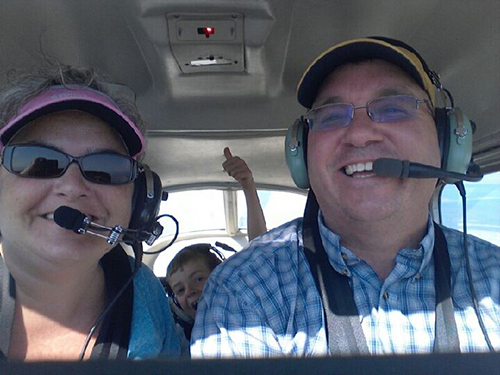 One of the aspects of her work in agribusiness that Sonia enjoys most is networking and having the chance to meet new people.
When she's not in business mode, Sonia takes the time to enjoy her surroundings in the beautiful Okanagan Valley in British Columbia, Canada. She is a wine aficionado, taking full advantage of her proximity to one of the most prestigious wine regions in the world and its 130+ vineyards.
She also stays active as part of the Women's Racing team at the Kelowna Yacht Club and shoots 3D archery with her family.
Of her ongoing participation in the FITT community, she says,
"I enjoy seeing the updates from FITT on travel etiquette and the does and don'ts for people who are engaging in international trade."
You won't get the focus on international trade and business as you do being a CITP and belonging to an organization such as FITT is integral to my success.
Want to connect with Sonia?

LinkedIn: Sonia Mancuso Root