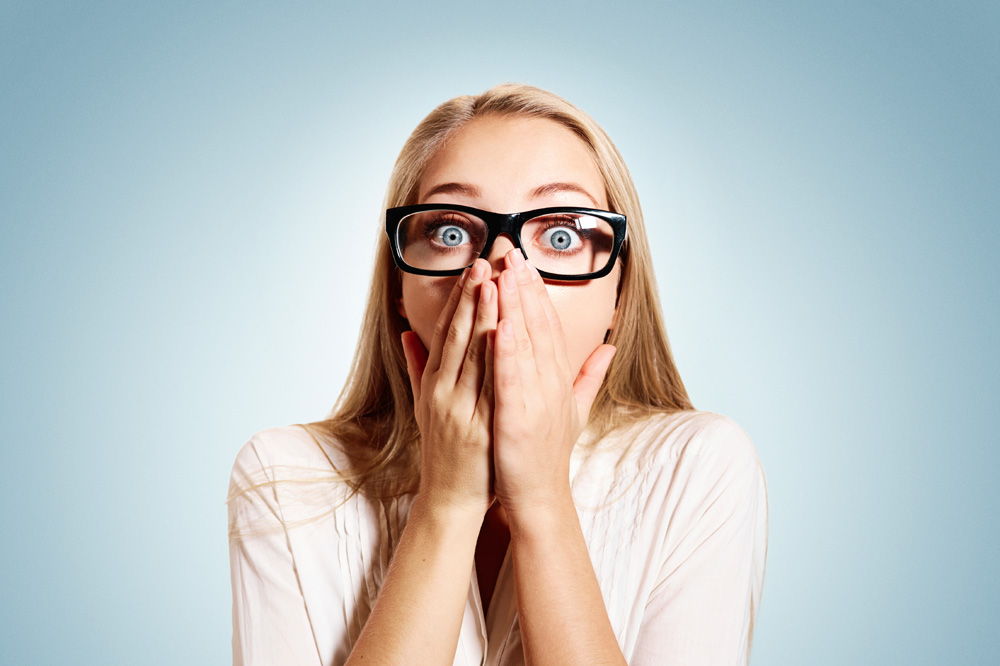 The world of international trade is filled with all kinds of interesting information. This industry keeps the world humming along and helps billions of people meet their daily needs. Here are some more incredible facts to help you understand this important field.
1. Around 14,000 ships per year pass through the Panama Canal.
The Panama Canal is a critical waterway that passes through a strategic isthmus in Panama. If it weren't for this canal, large container ships would have to travel thousands of extra miles around the southern tip of South America in order to cross from the Atlantic to Pacific Ocean, or vice versa.
Such delays would dramatically slow down supply chains for many different industries. The fact that 14,000 ships can cut their journeys in half by travelling through the canal each year dramatically improves efficiency for companies shipping their goods through the area.
To speed things up even more, the canal is currently undergoing expansions, and will be able to handle even more traffic and larger ships as early as April 2016.
2. The largest container ships can carry over 19,000 Twenty-foot Equivalent Unit (TEU) Containers.
In recent years, companies have been competing to build a new class of "mega-ships," in an effort to reduce shipping costs. These ships are so large that they almost look like mini floating sections of cities. The amount of goods they can carry is astronomical. Made with large steel hulls, these ships are extremely strong and seaworthy.
Currently, the world's four largest container ships are owned by MSC (Mediterranean Shipping Company), each of which can hold up to 19,224 containers. Each twenty foot container can hold roughly 200 mattresses. So, 19,224 containers is the equivalent of one ship carrying 3,844,800 mattresses!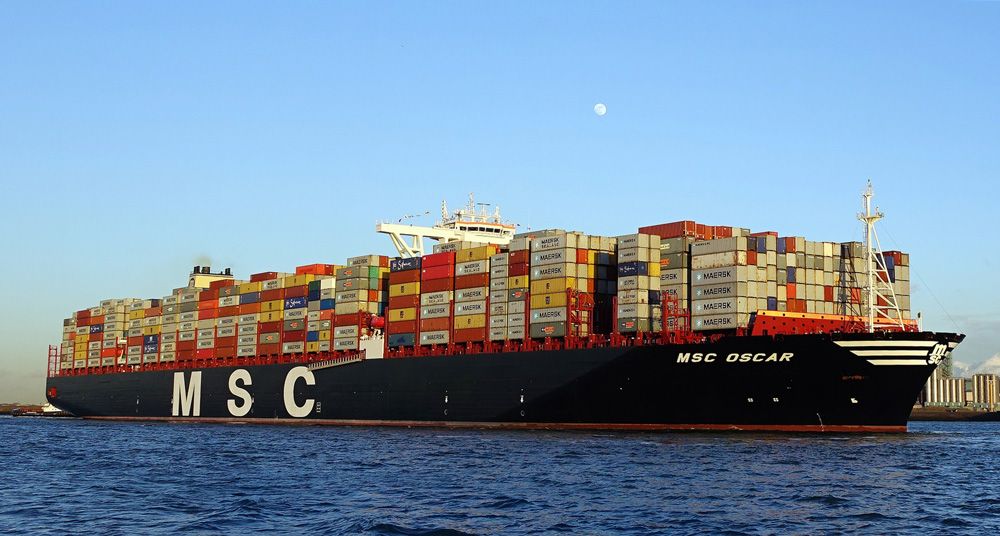 This total eclipses previous record holders like the Maersk Triple-E class, which could hold up to 18,270 containers, and more recently the CSCL Globe, which could hold up to 19,100 containers.
Cranes can load up all the containers in one port and unload them in another port. This prevents companies from having to use multiple ships or make two or more journeys to ship larger loads, making a major impact on supply chain efficiency.
3. Roughly 1.6 billion cups of coffee are consumed every day.
Coffee is a highly desired commodity around the world, currently being produced in over 70 countries. In fact, coffee is the second most consumed beverage in the world after water. There are over 100 million people who drink coffee in the U.S. every day. Many people who drink coffee like to drink it on a regular basis, so the demand remains high and relatively stable.
The top coffee producing countries in the world are Brazil, Vietnam, Colombia, and Indonesia. The top coffee consuming countries in the world are the U.S., Brazil, Germany, and  Japan.
It is the demand for commodities such as coffee that keeps trade bustling around the world. There are also large coffee chains, such as Starbucks, that operate internationally. This can provide brand consistency across many different regions and further strengthen the coffee trade.
4. Over 85 million new automobiles were sold around the world in 2014.
Similar to coffee, there is a lot of global demand for new automobiles. Automobiles tend to break down and become expensive to fix as time goes on, especially when parts for older models can be harder to access. So, many people simply choose to replace their vehicles every few years with newer models.
In 2013, global automobile sales surpassed the 80 million mark for the first time to reach 82.8 million, and further growth brought the 2014 total even higher. In February 2015, IHS Automotive predicted sales could surpass 88 million around the world by the end of the year.
Demand is likely to continue to increase as the middle class expands in China and other countries with growing economies. The Asia/Pacific region was home to 48% of automotive sales in 2014, with China serving as the world's largest national market. 23 million vehicles were sold there in 2014, compared to 16.5 million in the U.S.
5. Maersk, one of the world's largest internationally trading companies, conducts business in 130 different countries.
The Maersk Group is an incredibly important company for international trade. As a whole, the company has nearly 89,000 employees across the world. Its shipping division, Maersk Line, is the largest shipping company in the world and possesses some of the largest container ships in existence, such as the Maersk Triple E line.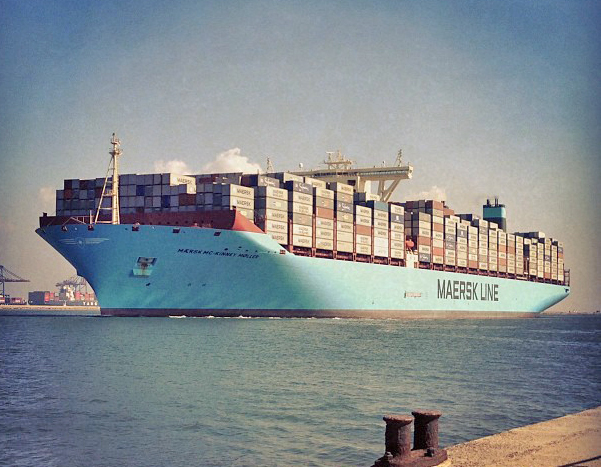 Approximately 11 million containers move annually from point A to point B aboard a Maersk ship, and in 2012 the company estimated it had shipped $675 billion worth of goods.
The vast distances between many trading countries make shipping by plane, train, or trucks simply not feasible. For example, it would be very difficult to ship tremendous quantities of many products from Canada to Europe without the transportation services of companies like Maersk.
6. 90% of goods travel by sea.
The reason why so many goods travel by sea is because sea travel is typically cheaper and greener than other alternatives such as airplane transport. Also, container ships can hold far more goods on board than a plane can.
The oceans connect every continent in the world and serve as an excellent interconnected transport system. Oceans are not always calm, however, and the weather can sometimes present challenges to shipping by sea. However, modern container ships are built to withstand extremely strong storms.
Also, there is technology available today to help ships anticipate and steer clear of major storms. So the sea transport is still incredibly important for facilitating international trade.
7. The Port of Shanghai processed 35.29 million TEU Containers in 2014.
The port of Shanghai in China is the largest port in the world, and it processes an amazing amount of goods. In comparison, the ports of Los Angeles and Long Beach, the two largest in North America, combined to process nearly 11 million containers that year, less than a third than that of Shanghai. In fact, in 2014, the Port of Shanghai alone processed almost as many containers as every port in North America combined!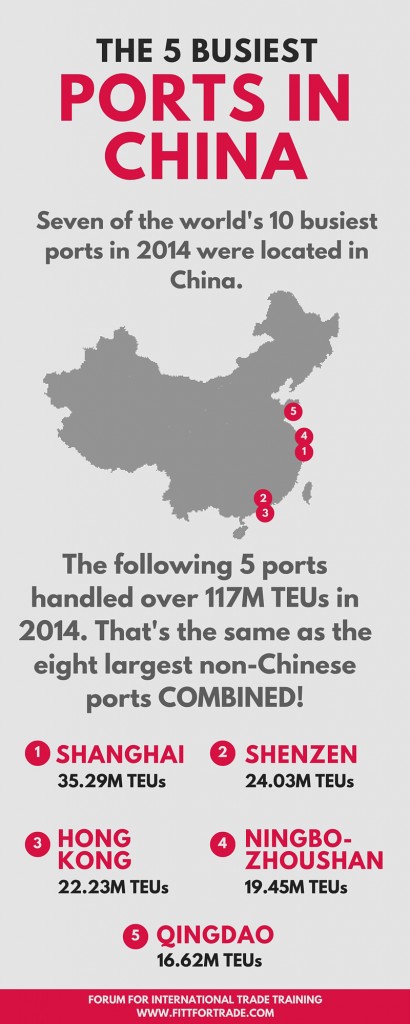 China has a very large manufacturing base and the Port of Shanghai helps to serve as a launching point for Chinese goods to be shipped all across the world. It's not the only major port across the country, however, as seven of the ten busiest ports in the world in 2014 were located in China.
The United States and other prosperous countries are large consumers of Chinese manufactured goods. So Chinese ports, such as the Port of Shanghai, help China organize its exports to be loaded onto ships and then sent off to their destinations.
8. China exported over 2.3 trillion U.S. Dollars worth of goods in 2014.
In 2014, Chinese exports grew more slowly than expected, but still set a new national record. This made it the top exporter in world. China also has the largest population in the world, and that population has been in transition from an agricultural based economy to an industrial based economy for decades.
These large economic changes have helped expand its manufacturing base and its global exports. In fact, many companies around the world hire Chinese companies to produce products for them because of the high quality and efficiency of manufacturing in the country.
9. More than 38 million jobs in the U.S. alone depend on trade.
38 million jobs is quite an extensive amount. To put it into perspective, roughly 1 in 8.5 Americans, or more people than the entire population of Canada work in trade-based jobs. Many people may not realize that international trade jobs account for such a large percentage of the economy. However, when you consider that shipping, warehousing, supply chain management, transportation, law, retail, sales and many other fields are heavily involved with trade, it makes sense.
Import/export professionals may specialize in trade with one country or many different countries simultaneously. And regardless of which nation is in question, there is a good chance that international trade is critical to the healthy function of its economy.
Which of these global trade statistics surprised you most? If you have more, please add them in the comments!
Disclaimer: The opinions expressed in this article are those of the contributing author, and do not necessarily reflect those of the Forum for International Trade Training.