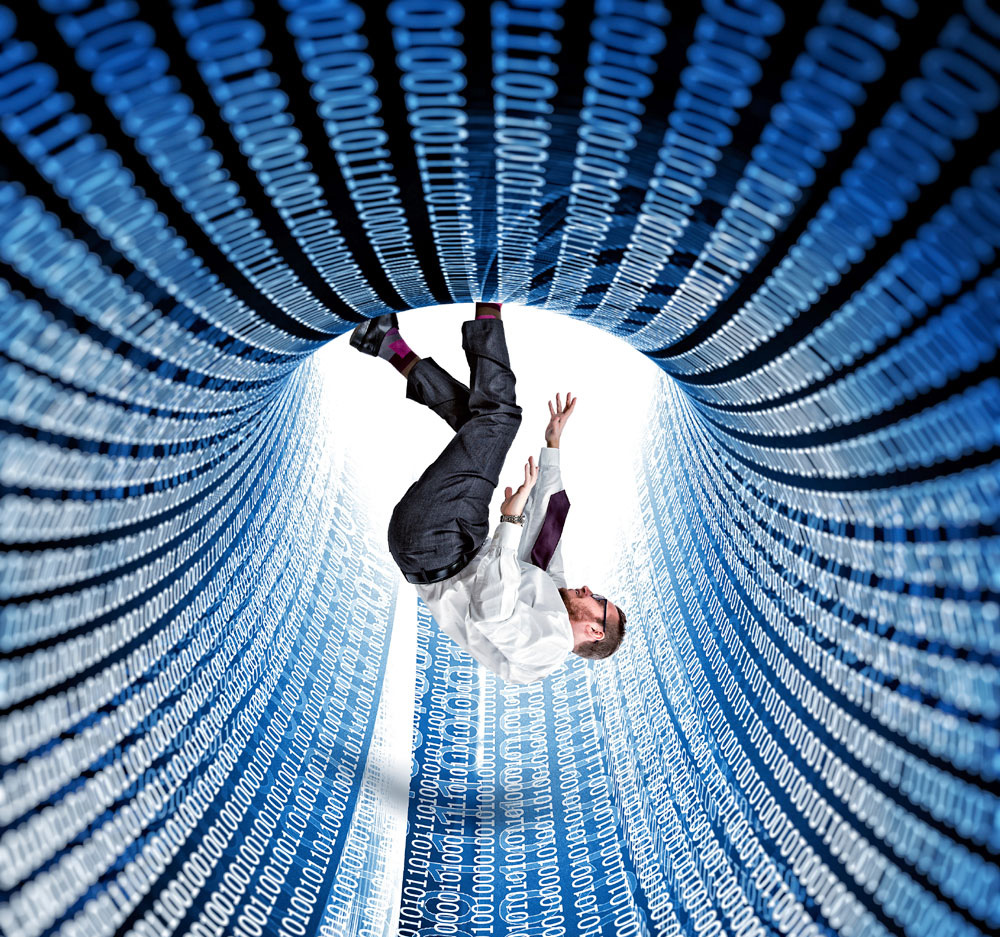 For many years, the United States has sought to use trade agreements and policies to encourage and regulate cross-border Internet issues.
Other countries were less willing to use trade policies and agreements to address these issues, unless their concerns about privacy, surveillance and domestic regulation of the Internet are effectively addressed.
However, in 2015, some 12 nations found common ground on rules to both govern digital trade and limit digital protectionism in the Trans-Pacific Partnership (TPP), which was signed February 4, 2016.
The TPP is the first trade agreement to include binding commitments that facilitate cross-border information flows and limit digital protectionism.
It will therefore have a huge effect on the Internet and Internet governance for 3 reasons:  First, the 11 negotiating parties have a population of some 800 million people, or 11.4% of the Earth's total and almost 25% of all Internet users as of June 2015 (some 3.27 billion).
Moreover, TPP includes important and growing markets for digital products and services in countries such as Vietnam.
Second, countries including Colombia, Indonesia, the Philippines, South Korea, Taiwan, and Thailand have expressed interest in joining TPP should it come into effect. Thus, they would adhere to TPP's e-commerce provisions.
Third, because of the size and scope of TPP member states' Internet markets, other countries sending and receiving information flows from TPP nations will have to comply with its rules.
They will also probably need to build on and copy its rules in future trade agreement if they want to keep costs down and minimize frictions.
In a recent study of how governments use trade policy to regulate the Internet for the Global Commission on Internet Governance, here's what I found:
1. The Internet has empowered more people to participate in trade. As a result, digital trade, which offers important benefits to society, is booming.
More trade will promote more competition in the digital economy, which over time will provide producers and consumers with more options and better services, at lower prices.
However, this competition cannot occur when governments use local laws and regulations to undermine foreign competitors.
Most officials recognize that the best place to address trade-distorting policies is in trade agreements, which have a positive record in establishing trust and the rule of law among market actors.
While TPP countries are still allowed to give grants or subsidies to companies engaged in digital trade, the deal guarantees the cross-border flow of information related to digital trade and ensures countries cannot discriminate among foreign and domestic providers. It will also ensure they cannot create more favorable conditions for local digital products to put those of other countries at a disadvantage.
2. Internet demographics will have important implications for trade policies and agreements.
The largest and fastest-growing Internet markets are in highly populated developing and middle-income countries, such as India, Brazil, China and Indonesia. In these countries, absolute numbers of users are high but the percentage of penetration is still relatively low.
Internet firms from Canada, the United States and the European Union operating in these markets increasingly find contradictions between the norms that govern their business practices and the requirements of the jurisdictions where they now operate.
Trade agreements could help clarify how governments regulate cross-border information flows and how firms sending, processing or using such flows should behave.
3. Nonetheless, trade agreements might not be the best venue for governing cross-border information flows.
Trade agreements regulate the behavior of states, not of individuals or firms. Companies and citizens therefore have no direct way to influence trade agreement bodies.
Trade agreements are also negotiated in secret by governments. These negotiations move slowly and the public is not directly involved. In contrast, the Internet is governed in a more ad hoc, bottom-up and transparent manner.
Stakeholders from civil society, business, government, academia and national and international organizations make Internet governance rules in a timely, open and collaborative manner without a central governing body.
Many Internet activists would not take kindly to the WTO or other mega regional trade agreements becoming major venues for the regulation of cross-border information flows, given their secretive, slow, top-down and closed processes.
Moreover, many Internet issues that involve information flows, such as privacy or the security of data, are not market-access issues.
However, they are regulatory issues, and finding common ground on cross-border regulations has become important for twenty-first-century trade agreements.
Finally, trade agreements are not designed to achieve market access and not to facilitate interoperability and universal standards, which is how Internet policies have traditionally been designed.
4. Trade agreements are sometimes perceived as favoring U.S. interests and actors.
During most of the twentieth century, the United States was the world's largest and most important market.
The WTO's GATS and its predecessor agreement, the GATT, as well as many other trade agreements, reflect U.S. norms (such as transparency and due process), as well as U.S. priorities (such as protecting intellectual property rights).
However, other market actors, such as China or Russia, might view these priorities and language as skewed to meet U.S. needs, instead of the needs of other countries. Government officials from these countries probably do not want to use trade policy to perpetuate US digital dominance.
If the United States and other proponents of using trade agreements to regulate cross-border information flows want to change these perceptions, they must re-frame the rationale for including such language in trade agreements.
Rather than focusing solely on the economic benefits of reducing barriers to digital trade, proponents should also explain how rules designed to foster cross-border information flows will build trust and yield benefits to human welfare and the Internet as a whole.
5. If policy makers want to use trade agreements to govern information flows, they must include language that ensures that governments also work to meet their human rights obligations.
Human rights are a key element of the rule of law online and thus should be included in international efforts to govern the Internet.
However, the WTO agreements (and most trade agreements) do not contain language that links government obligations to protect, respect and remedy violations of human rights to government obligations for trade.
Trade agreements such as the WTO have no authority to prod member states to provide an enabling regulatory context for the protection of these rights.
Accordingly, should they choose to include binding rules governing cross-border information flows in trade agreements, policy makers should also include language clarifying the relationship of trade obligations to human rights obligations delineated in international law.
Moreover, the TPP includes provisions that could limit censorship and Internet filtering, because TPP makes the free flow of information a default.
Nations cannot disrupt the free flow of information unless they justify exceptions as necessary for national security, public morals, public health or privacy.
TPP member states could use these provisions to challenge censorship or filtering in a trade dispute, which are by definition limits on the free flow of information.
6. Trade negotiations could have positive implications for global Internet governance.
Should negotiations under TiSA or other trade agreements succeed, they could provide an impetus to the development of globally coordinated policies on a wide range of global issues that policy makers must address, from privacy to cyber security.
A system of shared rules builds greater trust and could reduce costs for firms and individuals who must deal with different rules about how and where data can be collected, stored and transferred. A system of shared rules is needed for collection, storage and transfer.
7. Policy makers need to take steps to ensure trade agreements establish clear rules to reduce online barriers.
Moreover, those rules should complement and support other international agreements and treaties such as those governing human rights.
Trade negotiations could also clarify whether domestic policies to restrict the Internet, protect privacy, utilize local content and services, etc., are truly "protectionist" in intent.
Until policy makers devise a set of rules governing information flows, and clear exceptions to those rules, countries will continue to argue about the trade-distorting effects and legitimacy of such policies.
In sum, if policy makers choose to use trade agreements to regulate cross-border trade, they must find ways to balance trade and human rights obligations and, in so doing, make a broader case that such rules enhance human welfare.
They may find that by so doing, they encourage information flows that expand opportunities for more of the world's people.