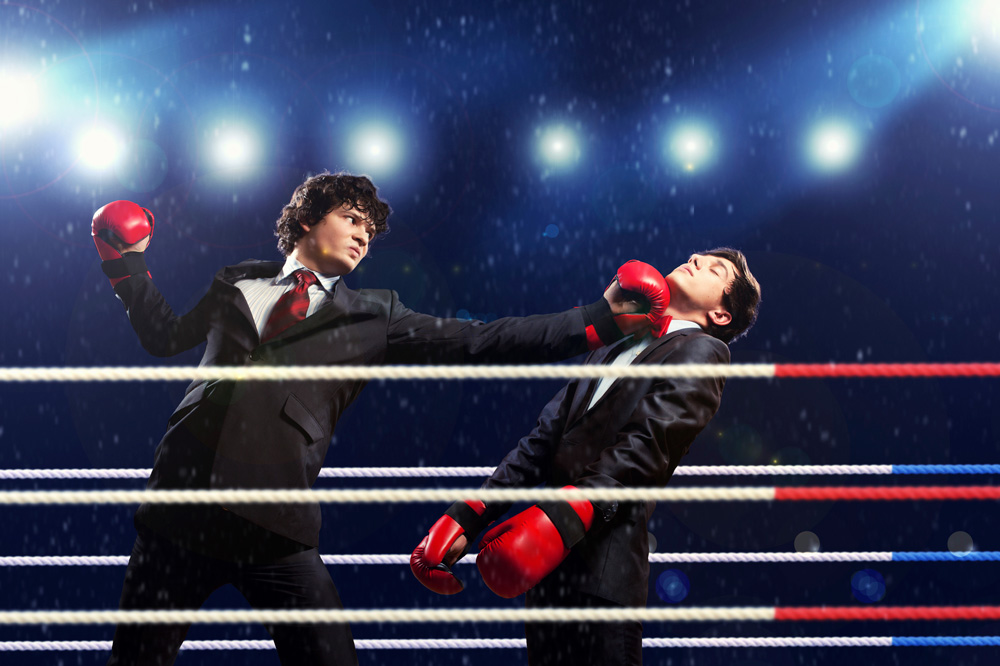 With more companies looking to expand into new markets than ever before, e-commerce has become a popular way to do so.
E-commerce is an effective way to expand into global markets for several reasons. One of the most important is that e-commerce creates trust and confidence by being bilateral, instead of mercantilist or a one-way street.
For example, one of my customers sells cosmetic and skin products to large merchandisers in East Africa. He then imports carvings, handicrafts, art and commodities from East Africa, which he sells in New York, all through e-commerce.
E-commerce also, importantly, accommodates small and medium-sized businesses. Many institutions, from the U.S. SBA to the WTO, praise SMEs' value in creating jobs and helping to grow economies, as well as their vital role in the future of cross-border trade.
However, the execution of strategies to achieve such lofty goals by the various international organizations interested in the issue has uniformly failed.
As Voltaire reminded the French from the safety of Switzerland, "the road to hell is paved with good intentions."
The UN was not able to achieve all of the Millennium Development Goals and will not likely reach its Sustainable Development Goals. The millennium goals which were met were attained mainly because of the growth of China, which has now slowed. In order to achieve a similar rate of growth, India and Africa would have to rise from poverty and develop at a similar rate as China. There are no viable signs that this is occurring.
The bright light on the horizon for both economic growth and job creation therefore emanates from e-commerce and web services in support of global trade, particularly for SMEs.
What are currently your best options to enter the e-commerce world?
U.S.-based Amazon and Chinese giant Alibaba, despite some setbacks, have raced to the top of global and cross-border trade. Flipkart in India is mired in bureaucracy, and there has not yet been a European champion at the joust.
In China, Amazon stumbled and could not compete with Alibaba's massive investment in logistics there. Alibaba acts as the FedEx, UPS and DHL to the 200 or so "smaller cities" in China, and Amazon has no comparable delivery capability.
Alibaba has established 100,000 delivery points in China with Cainiao, the company's logistics affiliate. Ant Financial, which is not tied directly to Alibaba, provides financing in support of the sale of Alibaba's goods, whether through Tao Bao or TMall.
The company uses one of the world's most intrusive "trustworthiness"-based credit approval systems to support Alibaba's sales, through an escrow system.
Throughout the rest of the world, Amazon has made great strides in logistics by acquiring or contracting for air and ocean freight capability. Amazon is now the largest e-commerce retailer in the U.S., and serves over 130 million customers per month on its U.S. website.
Amazon also has 14 other national retail websites in major markets like China, India, Canada, the UK, Germany, Brazil, Mexico, Japan and Saudi Arabia. According to their Q1 2016 review, Amazon sold $9.57B of goods through their international websites in Q1 2016, up from $7.75B in Q1 2015. Their international retail is also growing at a rate of 26%, on par with the company's 27% growth rate in American sales.
Winning at the great global trade game
By 2025, forecasts predict the flow of goods, services and financing will rise to a total of $85 trillion, of which e-commerce is forming an increasingly large portion. For companies looking to take advantage of the surge, I think that Amazon will win for several reasons:
Avoiding the deluge of fake goods available online
Trust and confidence, the basis of all business, has been eroded by the counterfeiting of goods on Alibaba.
The company has received complaints of mass sales of counterfeit goods through its Taobao platform for years, and has been repeatedly warned by U.S. trade officials. Alibaba was also sued by Kering, the parent company of luxury fashion brands like Gucci and Yves St. Laurent, in 2015.
Most recently, Alibaba's membership in the prestigious International Anti-Counterfeiting Coalition was suspended, just one month after being accepted into the organization.
The move was made after several companies, including Gucci, Michael Kors, and Tiffany left the organization in response to Alibaba's admission.
With no end to the problem in sight, Amazon represents the safer option in avoiding competition against low-quality knockoffs.
Saying no thanks to Big Brother-esque financing
As mentioned, the granting of credit via the escrow system, on which Alibaba financing depends, is based on the most intrusive of systems for determining credit-worthiness.
Chinese trustworthiness determination is based on a system which "knows" whether you've paid for your recent taxi ride. This level of intrusion into private lives is not likely to be accepted in democratic countries.
SMEs want the best possible customer experience
Finally, a profound knowledge of every aspect of global trade will have to be incorporated from inception in the support structure for platforms and portals which underpin e-commerce.
The anti-counterfeiting (respect for intellectual property) and credit-approval systems of Alibaba Group Holdings do not represent the very high standards of excellence with which a positive customer experience is closely associated.
Amazon is familiar to customers in a larger number of countries, and has had fewer controversies surrounding it. Given its recent revenue growth, Amazon seems prepared to offer a stable and secure user experience in the long-term as well.
Keeping an eye on the long-term potential of your e-commerce plan
Unquestionably, both Amazon and Alibaba have their drawbacks. The effective and efficient inclusion of systems of payment and compliance with export controls, import regulations for sales, logistics and the "last mile" of delivery, have not yet been fully addressed.
It is nevertheless my assessment that, based on how Amazon and Alibaba have met their challenges, Amazon will be able to scale globally at a much faster rate than Alibaba.
Expanding to new countries globally will remain the key to achieving a truly global and comprehensive solution, and to offering a fair and equal service, not only from the point of view of scale but also from a marketing and selling standpoint.
Are you planning on using either Amazon or Alibaba to sell your goods in the near future, if you're not already? Are there any other competitors you think could give both a run for their money?