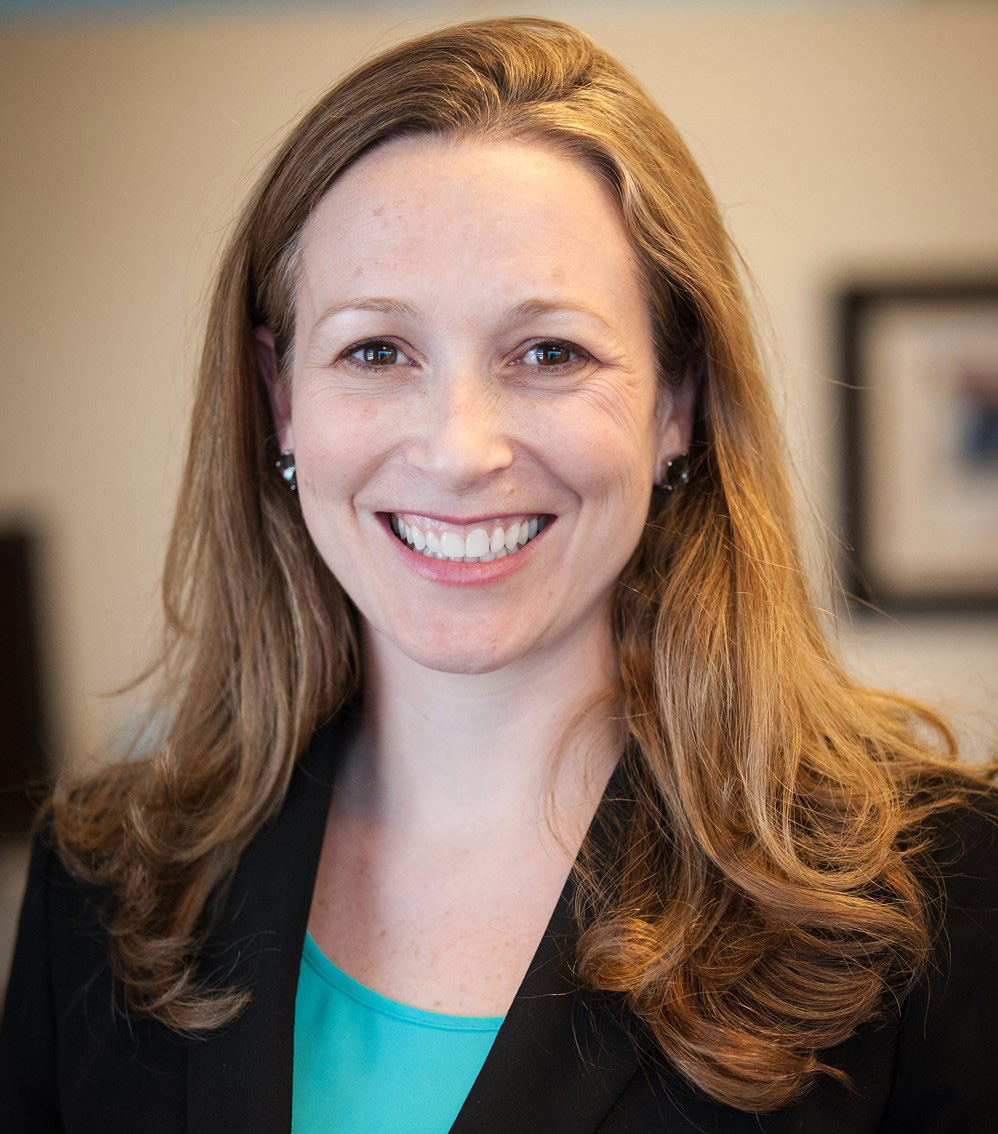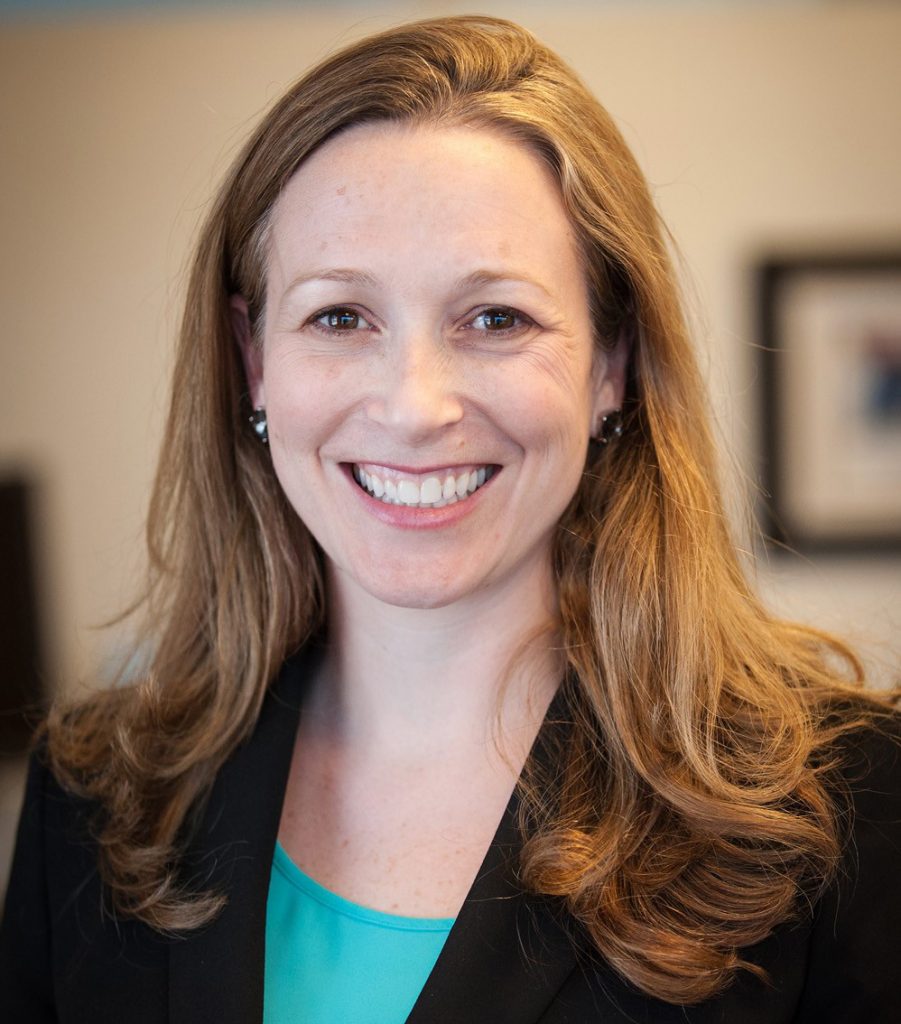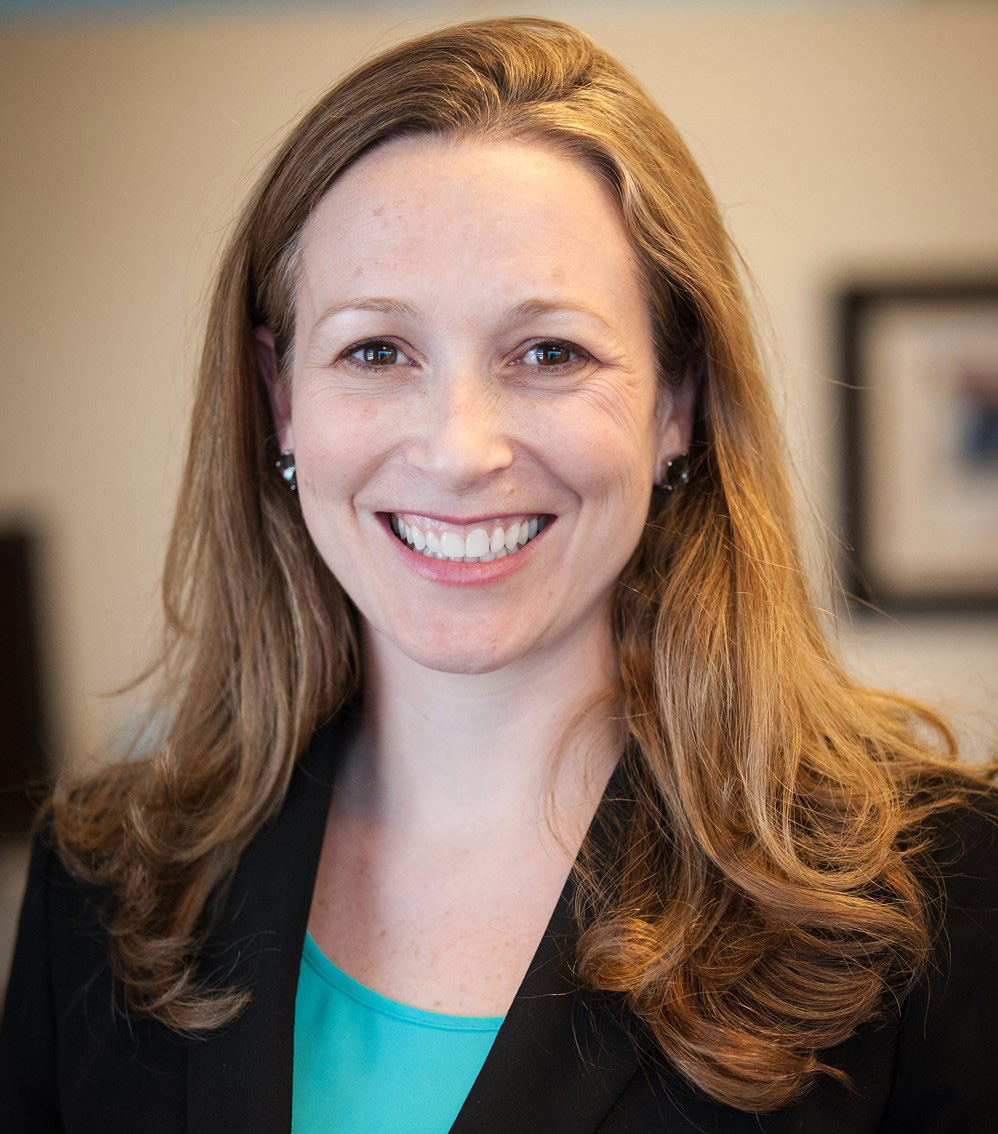 Earned her elite CITP®|FIBP® designation: April 2005
Laura Dorling van der Oord, CITP|FIBP, is an Advisor on the Board of Directors for the World Bank Group representing the Office of the Executive Director for Canada, Ireland and the Caribbean.
Over the course of her career, she has consistently applied her talents to engaging the private sector in international development and to opening up new export opportunities for businesses.
"I'm very committed to harnessing the benefits of trade and investment to support sustainable development, poverty reduction, and long-term socio-economic growth, both in Canada and in developing countries," she says.
As the chair of FITT's Certification and Accreditation Committee (CAC), we've also benefitted from her experience and leadership, and look forward to working with her in that capacity for many years to come.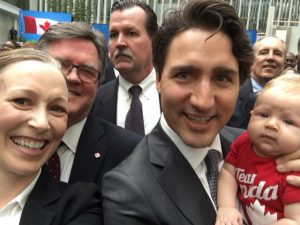 The drive to make a difference in people's lives
Laura grew up in the Niagara region of Ontario, close to the U.S. border, which fostered an early interest in international trade and its importance to Canada's economy, as well as the quality of life for many Canadians.
She elaborates by explaining that, "From an early age, I always wanted to work internationally. I enjoy making connections across cultures and seeking solutions to address some of the world's most pressing social and economic challenges."
Originally, she planned to channel that interest in running a non-profit organization focused on international development. She travelled to Costa Rica with the Youth Challenge International volunteer program to learn more.
While completing her Bachelor of Commerce with Honours at the University of Ottawa, she switched gears. She decided that the private sector also plays a critical role to foster sustainable development and improve socio-economic conditions around the world.
After graduating, Laura took a position as an Export Consultant with Ontario Exports Inc., part of the Ontario Ministry of Economic Development and Trade, and learned a lot during her time there.
Working as an Export Consultant opened my eyes to the importance of international trade in the global economy and the value of Canadian competitiveness.
In 2001, Laura moved to Mexico to complete a Master's degree in e-commerce, and at the end of her program she received an offer she couldn't turn down.
The offer was from DFAIT (now Global Affairs Canada) for the role of a Trade Commissioner and team leader of  the International Financing division for Latin America and the Caribbean.
By 2004, Laura had earned herself a promotion to another new role: Senior Counsellor for the Canadian Executive Director's Office at the Inter-American Development Bank in Washington, DC.
"This was a dream job since I was able to help bridge the role of the private sector with development through targeted investments in Latin America and the Caribbean."
The role entailed robust responsibilities including the review and approval of private and public sector loans across a wide range of sectors, the negotiation of new procurement policies and procedures, and the development of innovative funds to incentivize increased investment in priority areas such as trade facilitation, sustainable energy, climate change, and debt relief initiatives.
She also partnered with the World Bank to establish the Canadian Private Sector Liaison Network, the first of its kind at the Inter-American Development Bank.
A dedication to continuous learning and international trade training
Laura began taking FITTskills courses in-class in 2002 in order to continue to develop her international trade knowledge and talents. In 2005, Laura completed her FITT Diploma.
FITTskills courses were a very useful way to study the essentials of international trade and complemented my undergraduate degree in commerce and international management. They helped me to further develop my skill set in a very practical way.
Laura wanted to share her international trade expertise with others, so she successfully applied to become an elite Certified International Trade Professional (CITP®|FIBP®). She has found it to be a valuable way to connect with her colleagues and validate her experience.
"I was very excited to earn the CITP®|FIBP® designation. It provides the opportunity to meet and learn from a tremendous network of trade practitioners with very diverse backgrounds and areas of specialization."
The certification demonstrates trade expertise in a very tangible way and has helped fulfill my commitment to lifelong learning.
"I remain committed to the promotion of the CITP®|FIBP® designation and continue to be actively engaged with FITT as Chair of FITT's Certification and Accreditation Committee which reviews applications and activities that lead to the awarding and maintenance of the professional designation."
She continues to seek out opportunities to broaden her skill set in new areas.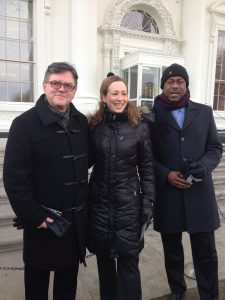 Managing risk and developing innovative tools to address complex global challenges
In 2008, she pursued the opportunity to work in a specialized field that addresses one of the world's greatest challenges.
She began working with the operational teams of the World Bank Group as a Senior Disaster Risk Management Specialist to help improve emergency lending available to developing countries when struck by disaster.
This initial work led to a role with the Global Facility for Disaster Reduction and Recovery (GFDRR) as a Senior Governance Specialist where she worked closely with donors and partners to prioritize increased investment in risk mitigation tools and comprehensive disaster risk management to reduce human and economic losses.
She initially focused her efforts on the Caribbean and Latin America, and she later supported activities in Asia and Africa.
As a member of the World Bank's rapid response team, I helped to coordinate the post-disaster needs assessment and the initial donors' meeting to support recovery efforts in Haiti after the devastating earthquakes in 2010.
"I also organized a donors' visit to Vietnam to promote the importance of disaster reduction and recovery efforts in flood prone areas that happened to be hit by floods at the time."
"With the GFDRR, I also arranged a donors' meeting in Sweden that resulted in the announcement of significant financial contributions to support programming for disaster risk management."
In 2012, Laura returned to her role on the Board of Directors as an Advisor, this time at the World Bank Group, in the Office of the Executive Director for Canada, Ireland, and the Caribbean.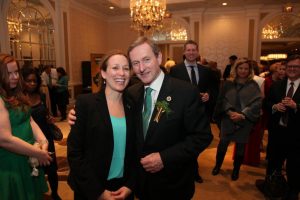 This position entails careful review of both public and private sector investments in developing countries and frontier markets, with billions of dollars approved yearly to reduce poverty and improve socio-economic conditions.
Connecting Canadian companies with global opportunities
A significant part of Laura's career has involved the promotion of increased engagement of the private sector to support various aspects of socio-economic development.
Multilateral development banks, such as the World Bank Group, make important investments in priority sectors, many of which require qualified firms and individuals to implement these projects and programs.
She is constantly finding ways to better engage Canadian firms and consultants in these projects in innovative ways.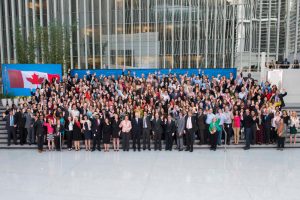 An example of this was the opportunity she identified for the World Bank Group to partner in the Canada-Africa Business Summit, hosted in Toronto, where she led the organization and delivery of the World Bank Group's participation.
"By promoting opportunities for Canadian expertise in the energy sector in Africa, this helps to implement much needed energy projects that improve economic opportunities across the African continent, while also advancing Canadian trade and investment interests. It is a win-win approach to improve lives in many countries in the region through increased energy access and energy efficiency."
Some other examples throughout her career include similar efforts to promote Canada's expertise and experience with public-private partnerships, and the development of new funding mechanisms. These include the Sustainable Energy and Climate Change Initiative at the Inter-American Development Bank, and the recent creation of the Global Infrastructure Facility at the World Bank.
Laura is proud to represent Canada and promote Canadian values on the international stage. From a young age, she helped to organize and lead provincial and federal trade missions to Asia, Latin America, Africa, and Europe.
She was also one of the initial Corporate Social Responsibility leads for the Government of Canada, and enjoys lending a Canadian perspective to her work at the World Bank Group.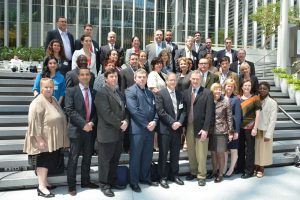 She has also worked as an independent consultant and successfully created a consulting firm dedicated to helping companies gain market share and overcome challenges in global markets.
This experience has allowed her to personally understand the needs of small and medium sized enterprises, and the interests of consultants as they pursue work internationally.
Blazing a trail for women in finance and international trade
Laura is extremely grateful for mentors and inspiring leaders who have proven there is a role for women in finance and international trade.  She considers mentorship a fundamental pillar throughout her career and professional development.
I've learned a lot from other trailblazers who helped open doors before me and I am committed to helping others on their path to ensure women increasingly have a seat at the table.
"There have been times that I've promoted trade and investment opportunities as the only woman in meetings with foreign delegations. For instance, I organized the first virtual trade mission between companies in Ontario and Jalisco (a Mexican state) to advance trade in the automotive sector, which included site visits where no woman had ventured before."
She is encouraged to see this dynamic shifting and believes Canada has a unique opportunity to demonstrate the value of gender equality at home and abroad.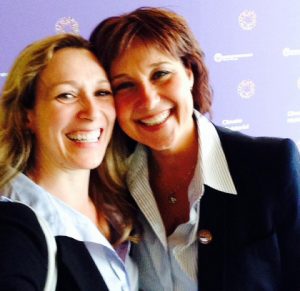 When asked what new professionals in the industry should know, she advised them to always think of unconventional ways to handle problems and find solutions, regardless of the sector and regardless of how difficult the challenges may seem.
"When there is a will, there is a way."
"It's important to challenge traditional ways of doing business to create new opportunities for trade and investment. Have the courage to try new things and explore your passion, even if that means you have to develop innovative solutions or do things that haven't been done before. Going forward, it will be essential to think more broadly beyond trade to include investment, innovation, and entrepreneurship given the interconnectedness in global markets."
With so much success already in her career, it will be exciting to see Laura continue to follow these tenets and find new ways to build global growth and long-term sustainable development.
She resides with her husband and two young children in Bethesda, Maryland.
Learn more about the CITP|FIBP designation
International Business Certification—CITP®|FIBP®
Advance your career and build your professional credibility in the field of global business by earning the Certified International Trade Professional (CITP) designation.
Why Earn the Certified International Trade Professional (CITP) Designation?
The Certified International Trade Professional (CITP) designation is the world's leading professional designation for the field of international business. So whether you're new to global trade or have over a decade of direct experience, you'll find the CITP designation can help advance your career and build your professional credibility.
The CITP designation sets you apart in the competitive international business industry because it's proof you possess the competencies global business experts have identified as being essential for a successful career in international trade. It also recognizes your dedication to ethical business practices and ongoing professional development—both of which are desirable traits for today's global business practitioners.