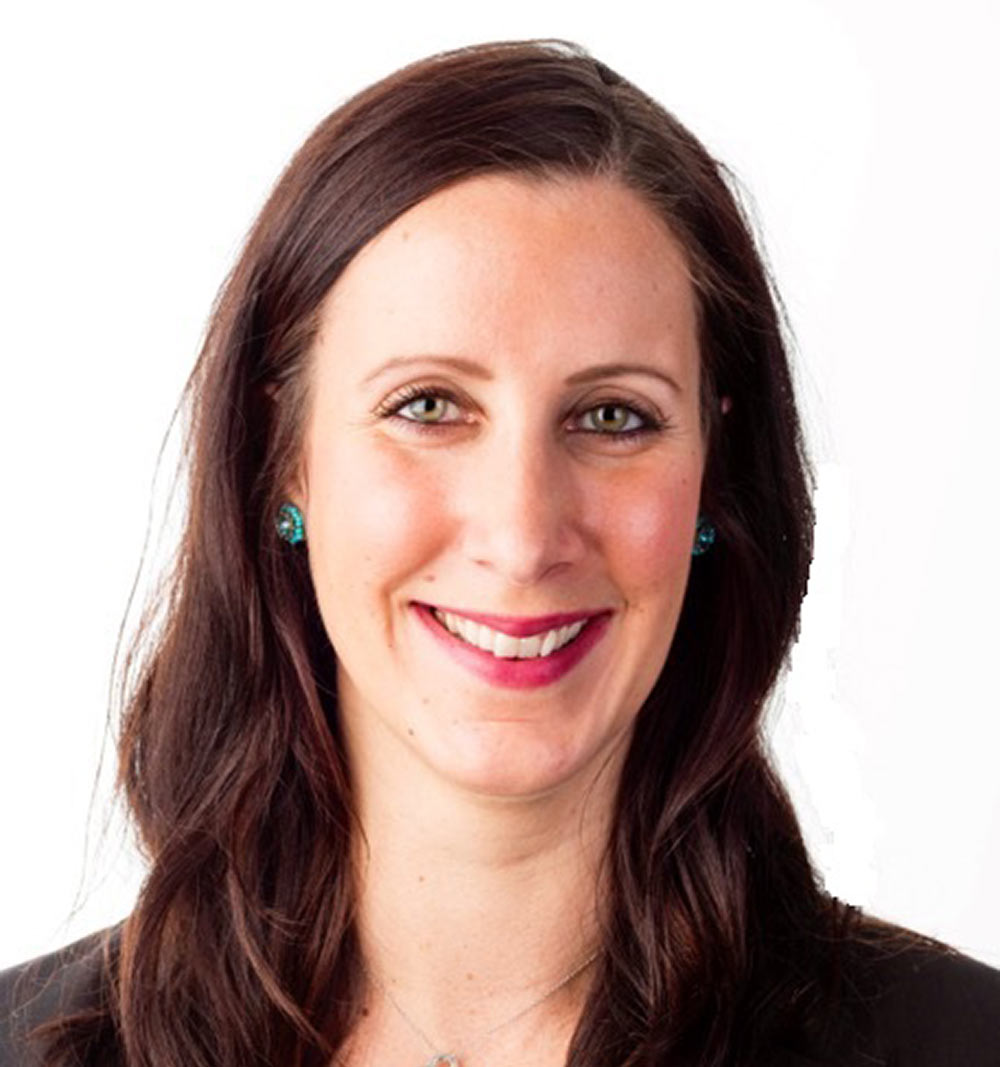 My interest in international business started to develop while I was a student at Acadia University in Wolfville, Nova Scotia.
I enjoyed the undergraduate global business and finance courses I took, which heavily focused on globalization and the impact it was having on the world economy.
I became keen on pursuing a career path that would involve opportunities to travel and learn more about other countries.
I had also taken French, Spanish and German classes in both high school and undergrad, so I was keen on continuing to develop my language skills as well.
The right program helped me set foot in the daunting "real world."
After my five years at Acadia came to an end, I wasn't quite sure what to do next. I had graduated with a Bachelor of Business Administration in 2008 and a Bachelor of Arts with a Major in French in 2009, but these were both recessionary years and I wasn't having much luck finding the "perfect job."
I also loved being a student and had gotten very used to the laid-back Wolfville lifestyle – I wasn't completely ready to trade it in for a full-time job in the unnerving 'real world.'
I had been interviewing for jobs, researching other MBA programs, and considering Masters of Finance programs in the UK as well.
Then, a few weeks after graduating from Acadia, I heard from an old childhood friend about Dalhousie's new Corporate Residency MBA program (which launched in 2009).
The Corporate Residency MBA program is unique and extremely rewarding; it offers students the opportunity to pursue their MBA directly after their undergraduate studies, while also enabling them to obtain valuable work experience through an eight-month internship.
My friend was enrolled in it himself and sold me on it. The program was introduced at the perfect time for me, since I couldn't decide between working full-time and enrolling in graduate school.
The downside was that I needed to complete the GMAT in order to be eligible for the program, and I only had 2 weeks left before the application deadline.
After a lot of cramming, I got my GMAT scores in and applied to the program on the deadline day. Luck was in my favor and I was accepted into the program nine days before it was scheduled to start.
I was thrilled to have the opportunity to go back to school and gain work experience at the same time. The first six months of the program were spent in class, as we finalized where we would be working for our internships.
The workload was intense, but as a very tight-knit class we had a lot of fun to make up for it. All 40 members of my class accepted internships that were great fits for them, in locations ranging from Newfoundland to South Africa.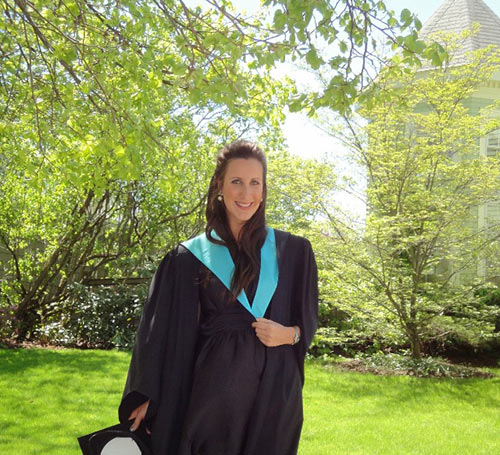 Launching my career from a top-notch platform
I was fortunate to land my internship at Northstar Trade Finance Inc. – an ideal platform to launch a career in international finance. Northstar Trade Finance Inc. is a Vancouver-based boutique trade finance company and was recently named Lender of the Year by the U.S. Export-Import Bank.
I spent my eight-month internship as a Credit Analyst. My day-to-day responsibilities included risk analysis and assessing the creditworthiness of foreign SMEs that were prospective importers of equipment, machinery and/or technology from Canada, the United States, the United Kingdom or Europe.
It turned out to be a phenomenal place to start my career. Both the people and the nature of the business made my experience so rewarding.
On one hand, I was surrounded by a strong, experienced team that provided excellent training and mentorship. On the other hand, the learning opportunities that came my way were endless.
As a newcomer to the trade finance industry, I learned a lot about buyer credit transactions, credit assessment, risk analysis, the key players within the industry, and business development.
The company also has an admirable sense of philanthropy.
It has a longstanding relationship with Dalhousie University's Faculty of Management; in addition to providing scholarships to commerce students for many years, Northstar has provided eight-month internships to four Dalhousie MBA students to date, including myself.
Inspirational role models help set me on the right path
The other Dalhousie MBA interns and I were very lucky to have been recruited and trained by the Chief Credit Officer , who has been with the company since its inception in 1994.
I learned a tremendous amount from him, both in terms of technical expertise and professional development.
He is very well traveled and has a wealth of experience in all realms of international trade. He still acts as a mentor to me and provides me with valuable advice whenever I need it.
After completing my MBA in 2011, I returned to Northstar Trade Finance Inc. as a Credit Analyst.
My experience there was not only a great stepping stone, but also introduced me to the FITTskills program. Northstar's President and CEO, Scott Shepherd, holds the CITP®|FIBP® designation and has contributed to a large portion of the FITTskills curriculum. It was through him that I first found out about FITT.
In July 2012, I moved on to join BMO Capital Markets' Trade Finance sales team. This excellent opportunity allowed me to build on the skills I had developed in my previous position, and adopt more of a business development mindset.
My role on the Trade Finance sales team involved managing relationships with existing clients, liaising with the bank's Commercial Banking teams, and developing an SME portfolio.
It was interesting to work with clients who ranged in experience from brand new to international trade to well-established within the industry.
Practical training helped me refine my skills and thrive on the job
In order to be better able to understand and support clients' trade finance needs, I decided to complete the FITTskills program online in pursuit of the CITP®|FIBP® designation.
This decision was very beneficial; the FITTskills curriculum was both engaging and highly relevant to my sales role.
I benefitted the most from the International Trade Finance course, which gave me valuable insights to use when discussing payment options and risk mitigation strategies with exporters and importers.
The program also gave me the opportunity to learn about the evolution of trade finance products and new innovative offerings, such as supply chain finance.
The product and industry knowledge I obtained through the FITTskills program paid off immensely in my sales role and helped me to both build relationships with existing clients and develop relationships with new clients.
The flexibility of taking FITTskills courses online was key to my success in the program. I was juggling a busy work schedule, volunteer commitments and marathon training.
I had set my sights on qualifying for the Boston Marathon, so running had become a major time commitment.
From fitting runs in before work to joining my training group for hill sessions and speed work in the evenings, spare week nights to devote to studying were becoming few and far between.
Therefore, I was grateful to be able to complete the curriculum on my own time, studying course material over lunch hours and completing exams from the comfort of my home.
On top of that, I wanted to finish the courses quickly in order to be able to apply what I learned to my career as soon as possible.
I greatly appreciated the opportunity to work through the curriculum at my own pace and complete the designation in less than sixteen months.
Being part of an outstanding professional community
After completing all eight courses, it felt great to earn the CITP®|FIBP® designation. It is well recognized within the international trade community and has had a positive impact on my career. I am also pleased to have had the opportunity to network with other CITPs and learn about their roles within the trade industry.
After working at BMO for several years, I made the move from Toronto to Ottawa to join Export Development Canada's Financial Institutions Team. This has proven to be a worthwhile opportunity and I have really enjoyed transitioning to the insurance side of the trade finance industry.
EDC is an excellent company to work for and I am very grateful for the opportunities that have come my way so far, including a market visit to Turkey in October.
Also, my team is outstanding. I have been provided with excellent training and am surrounded by a wide range of exceptional mentors. Most of my colleagues have been with EDC for many years, in a variety of different roles, so I am very fortunate to have the chance to learn from them.
As a newcomer to Ottawa, I am eager to network with the international trade community here and to get more involved with FITT's programs.
In particular, I would be happy to connect and get to know my fellow CITPs and learn about their experiences and career ambitions. I am very grateful for the connections I have made and the mentors I have learned from over the course of my career to date.
I would love to follow the examples they have set and provide any advice and support I can to new entrants to the international trade community.
Disclaimer: The opinions expressed in this article are those of the contributing author, and do not necessarily reflect those of the Forum for International Trade Training.