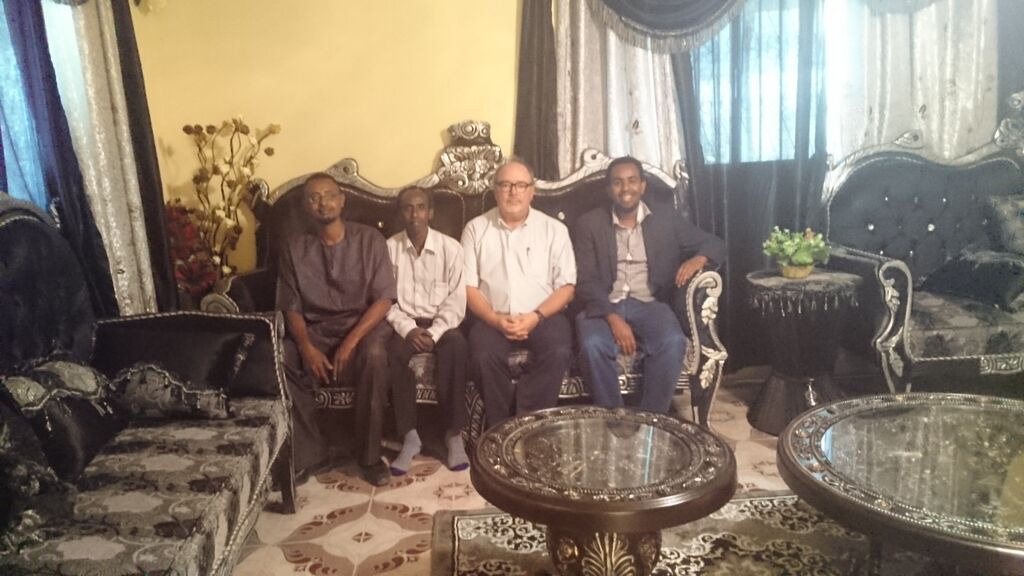 One of the best parts about meeting and talking to international trade professionals is hearing the fascinating stories from their careers. I'm constantly amazed by the number of countries they've been to, and the incredible things that have happened to them in their travels.
It's not every day, however, that you hear about someone in international trade having to travel in an armoured vehicle just to step foot in a country.
That's what Bill Kosar, CITP|FIBP, had to do when he was working with the Somali Ministry of Finance as a legal advisor.
After many years of practicing law in Canada, Bill decided to take his career in a more global direction, and has since pursued several opportunities to serve as a legal and international trade advisor to national governments, providing training to lawyers and government officials in international business law.
Bill has now worked in countries like Georgia, Iraq and Afghanistan, but has spent the majority of the past several years in countries across Africa, including Somalia.
Embracing unique challenges to build new opportunities for international trade
Bill had faced difficult assignments before, such as his time in Iraq, or working in Juba, South Sudan in 2011 to help the newly independent nation write their constitution and several new laws.
Somalia, however, offered an entirely new set of obstacles. Most notable among them was his inability to live in Somalia while he worked with their national government.
Instead, he had to work mainly from home because the African Development Bank security staff wouldn't let him stay in Mogadishu for more than two nights, due to the danger caused by militias and insurgent groups.
"Every time I entered Somalia, it was in the back of a troop carrier with a dozen or so other people. They were driven by Ugandan soldiers with gun turrets. I was basically in a tank."
Overcoming some serious infrastructure obstacles
Part of the difficulty that Bill initially faced, but has become accustomed to, is the vast differences in infrastructure between the areas he was working in, and most places in Canada and the U.S.
While the drive from his home near Malindi to the airport in Mombasa, a necessary step for his travels to Somalia, was about 75km, it took him close to three hours.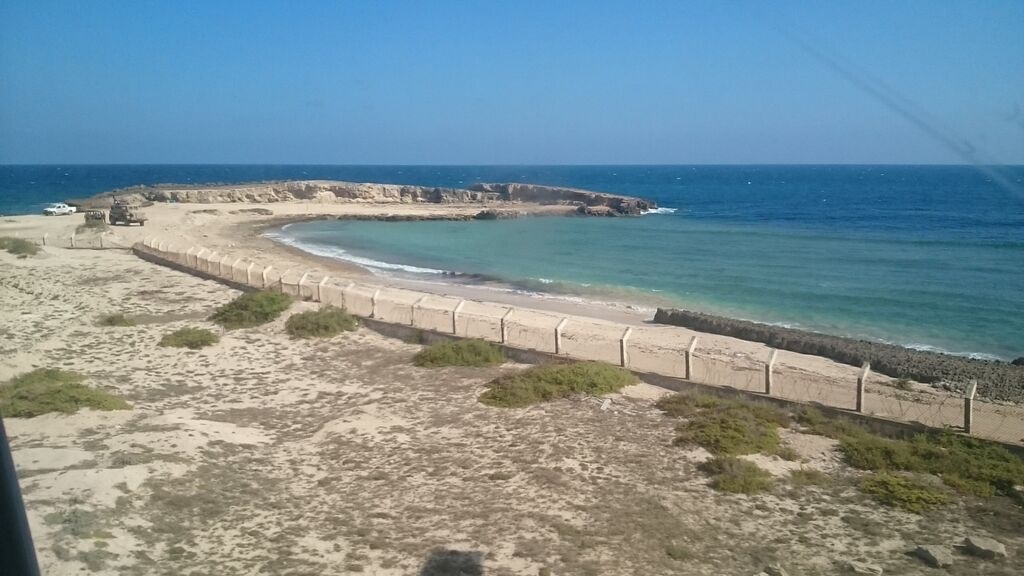 In comparison, now living in Gaborone, Botswana, he is able to travel to Johannesburg, South Africa in the same amount of time, despite it being closer to 300km away, solely because the latter trip uses significantly better roads.
On top of road infrastructure, Bill had to deal with less than reliable water, power, Internet and telephones.
"If there is one thing I've learned from being in Africa, it's patience. Things don't always work the way they do at home, they're not always reliable."
For example, when I first talked to him, he mentioned that he and his wife were getting used to not having water because the water utility company hadn't paid its electrical bills.
"We have a 5000L and a 1000L water tank, so it was months before we even noticed. You just adapt. I also got a tablet with a SIM card so when the internet or power at home is down, I can still access internet through the mobile network, assuming that it's working too."
The challenges of establishing new procurement laws to help diversify a nation's exports
As Legal Advisor for the Africa Legal Support Facility, Bill reviewed every contract for the Somali Ministry of Finance, and served as the lawyer for the Financial Governance Committee, a group which included members from the Central Bank, the Somali President's office, the World Bank and the African Bank.
"One of the things I helped them with was procurement. The country hadn't had any procurement law or authority since the 1960s, so I reviewed everything related to that."
Establishing new, well-crafted procurement laws will simplify the process for businesses in a multitude of industries to start doing business in Somalia for the first time, a particularly important issue given the lack of current diversity in Somalia's economy.
The biggest exports are mostly livestock – camels, sheep and goats, usually going to the Gulf. Until 1991, Somalia was the largest livestock exporter in the world.
They are now ranked second, behind Australia.
"Somalia also has potential for oil, there's been some exploration offshore, but it will be at least 5-10 years before a major commercial discovery, and could be decades before the first full-scale drilling."
Reviewing contracts for oil, as well as those for the construction of new ports, were therefore high on his priority list from the national government.
Seeing the opportunity behind the image of poverty
Despite the challenges of working in Somalia, Bill firmly believes that the country, as well as many others across the continent, are poised to take on greater roles in global trade markets.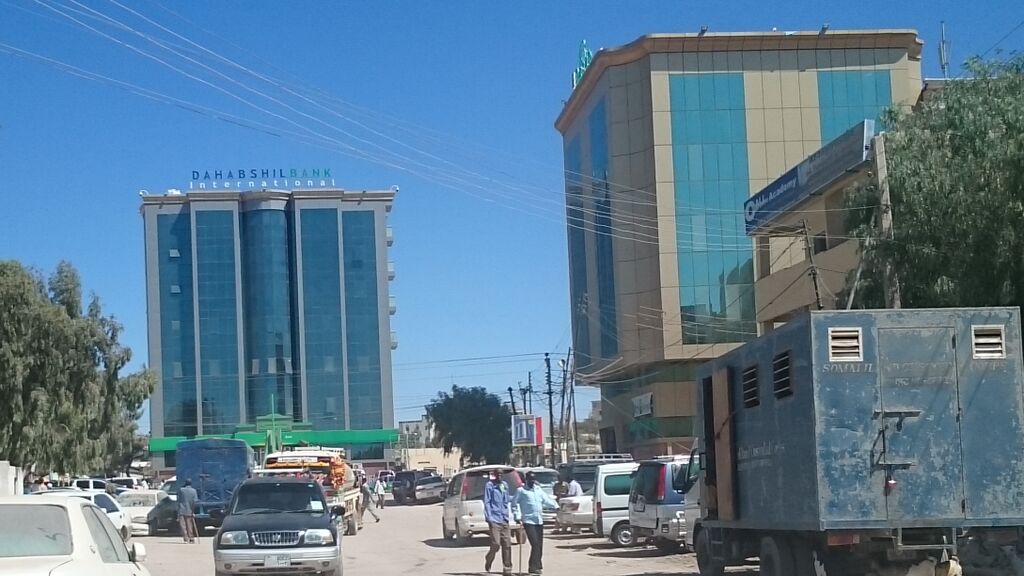 "The city I'm living in now in Botswana [Gaborone], is more like London, Mississauga or Nepean (Ontario, Canada), but with palm trees and banana trees."
Going hand in hand with the developed urban setting is a strong sense of wine appreciation and criticism.
There's a huge appreciation for wine across the population. They generally prefer pinot noir to merlot.
The problem is, however, that 99% of Botswana's trade is with neighbouring South Africa, which Bill says is "like the Canada-U.S. trade relationship on steroids." He also added that the smaller Benin and larger Nigeria in the western part of the continent had a similar relationship, and could also use a greater diversity of trading partners.
With abundant natural resources, and a rapidly growing international business community and mindset, two of the biggest obstacles to diversifying trade are navigating the legal boundaries, and a need for international trade training.
Paving the way for more trade across Africa
Aside from procurement law, from a legal standpoint, negotiating a National Single Window in countries like Namibia and Malawi has been a priority for Bill.
A National Single Window (NSW) would allow companies to submit all trade-related documents electronically, reducing bureaucratic inefficiencies and simplifying the legal process for trade with those countries.
The hope is that having it in place will encourage companies from across the world to see these countries as viable trading partners and begin to explore the market, as well as improving efficiency for companies who have already done so.
Both in Somalia and elsewhere, there is also a glaring need for international trade-specific training.
Many leaders in government departments related to trade have U.S., UK or Canadian passports and degrees, and understand the importance of international trade to their nations' economies. There has therefore been a great deal of interest in such training, and receptiveness to offering it to others in the government, legal profession and elsewhere.
In workshops that Bill delivered to Ministry of Finance members and lawyers in Somalia, he was able to cover numerous issues related to international trade contracts, such as MOUs, Incoterms, public procurement, letters of credit, public-private partnerships (PPPs) and negotiations.
He also helped to deliver a workshop specific to petroleum contracts, in light of the optimism around the addition of oil as a staple of the Somali economy.
Government officials from other countries in Africa have expressed interest in training as well, and it remains a high priority in several nations.
Being a true trade trailblazer
In addition to sailing (he recently travelled to South Africa to look at a new boat, and sailed to the Seychelles from his village in Kenya), running, and his participation in the Rotary Club, he plans to continue working with African governments as a legal advisor in various capacities.
Bill is deeply passionate about his work, and his efforts over the last several years have been crucial to the development of international trade in several countries.
Since he's still enjoying the adventure, travel and challenges of his projects around the world, I'm sure we'll hear about many other exciting projects from Bill in the years ahead.
While he has no current plans, he hopes to return to Somalia in the future. Perhaps the next time he does, he'll be able to do so from the comfort of the driver's seat of a car, rather than the back of an armoured military vehicle.