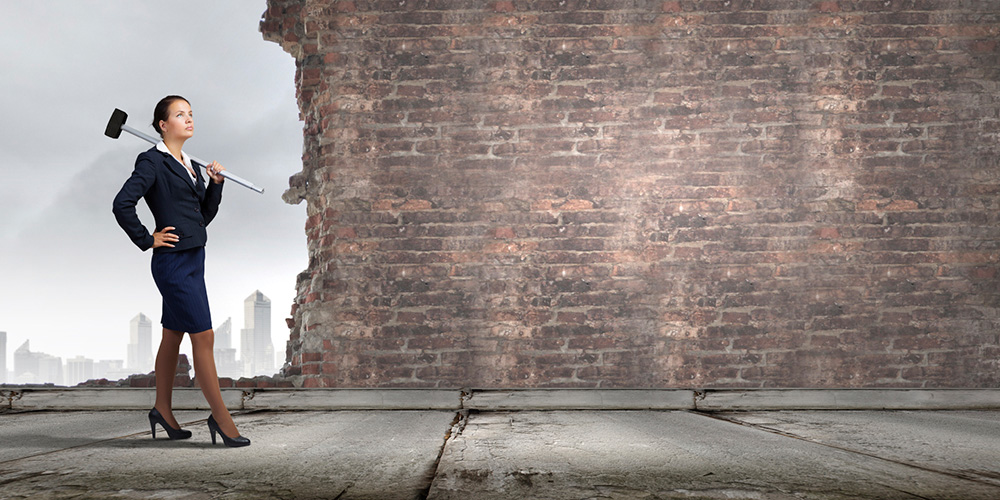 Each day, Samar Raad Mezaal deals with the social upset and terrorist attacks that take place in Baghdad, the city she calls home. I am humbled and inspired by the fact that anyone can create a sense of normalcy for themselves through all of this, but Samar simply refuses to let these obstacles get in the way of her goals and success.
For more than three years she has been working as a commercial and logistics team member for Zamzam Spring Group. Her job involves a wide range of international trade functions, including importing and exporting different types of vehicles, working with supplier companies in various parts of the world, and tracking orders from the initial market and customer research right up until they reach their final destination.
Taking the FITT path to thrive in global trade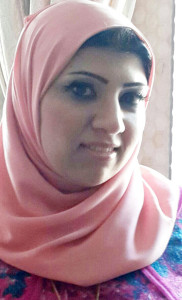 In 2013, Samar decided to get involved in the FITTskills training program that was being offered in Baghdad through USAID and the Central Bank of Iraq's Banking Studies Center. She saw how closely the course content synced with her work at Zamzam, and she realized her potential for growth and development.
She was also interested in the global business certification she could work toward with the FITTskills program.
"I wanted to learn more detailed knowledge on international trade from a universal organization that does not require me to travel," she says.
With the FITTskills courses, I can work and do my daily responsibilities at the same time as studying the courses. This will give me a competitive edge to find a suitable job anywhere.
Samar says that her first course was a very new experience for her in Iraq, and her professor, William Kosar, CITP|FIBP®, was one of the best lecturers she's ever had.
Professor Kosar noted that Samar was a very dedicated and hard-working student in both the classes he taught her.
"I remember the first class when he had us introduce ourselves and then he began to talk about international trade concepts and terminologies of trade," she says. "He did it in an impressive and inspiring way, and I was really interested and attracted to learn more."
Putting practical international business skills to use
Samar says she has learned a lot from the FITT courses, and has been able to use this knowledge in her global trade career.
Is the FITTskills program for you?
Developed by business for business, FITTskills meets the needs of those who are
seeking to enhance their import-export career standing,
new to exporting or importing,
and those who simply want add to their expertise or gain valuable educational credits.
"I have learned about Incoterms, settlement payment methods, types of tactics and strategies that must be applied in certain conditions, and also types of agreements with their advantages and how to use each one," she says. "I also learned competitive terms to use in contracts and in every single aspect of international trade."
Although she was pleased with the courses and excited about how they could help her current and future career, getting to her classes safely at the Central Bank of Iraq was never simple.
Overcoming the barriers to professional development
Samar, like her fellow Baghdadians, was continually exposed to explosions, road blockages, crowding and unstable electricity.
"Although there are all of these hindrances, I believe when someone insists to achieve an objective or goal he will not let anything stop him in moving forward," she says.
Any success story cannot happen without facing pain, persistence or hard work and patience to reap the fruit of success.
Thus far, Samar has completed two FITTskills courses at the Central Bank of Iraq and another two online through FITT. She is also currently registered for her fifth course online—Global Supply Chain Management.
Although the online option makes it possible for her to continue her training—since there aren't any courses being offered through the Bank at the moment—and she doesn't face the same external challenges in terms of traveling to a physical classroom, the online process hasn't been easy for her.
"During all my online exams for courses I have faced instability with the internet connection," she says, which is a common problem in Iraq.
Samar has frequently had to deal with web pages timing out during her exams because of a slow connection. She has also had to deal with exam questions not loading properly, having to log in multiple times during her exam, and having to close her exam entirely and start again.
"This has greatly affected me and caused frustration and worry from non-completion of my exams in the suitable time and fear that I will fail because of it," she says.
Keeping a positive attitude and working toward a positive future
She says the hurdles have resulted in upset, tears and a sense of hopelessness over the last few months, but that she has pushed herself to carry on and remain positive. And it's definitely paying off.
Samar is well on her way to completing the FITTskills program, and despite all the challenges she has faced, she's forging ahead toward her global trade career goals.
She also says that she couldn't have got this far without the support of her mother, who has played an important role and has had a great effect on her success and in her endeavor to complete the FITT courses.
"After getting the reputable certificate and diploma from FITT, it will improve and enhance my work experience," she says. "I will also gain a competitive edge and be able to work with any reputable company abroad."