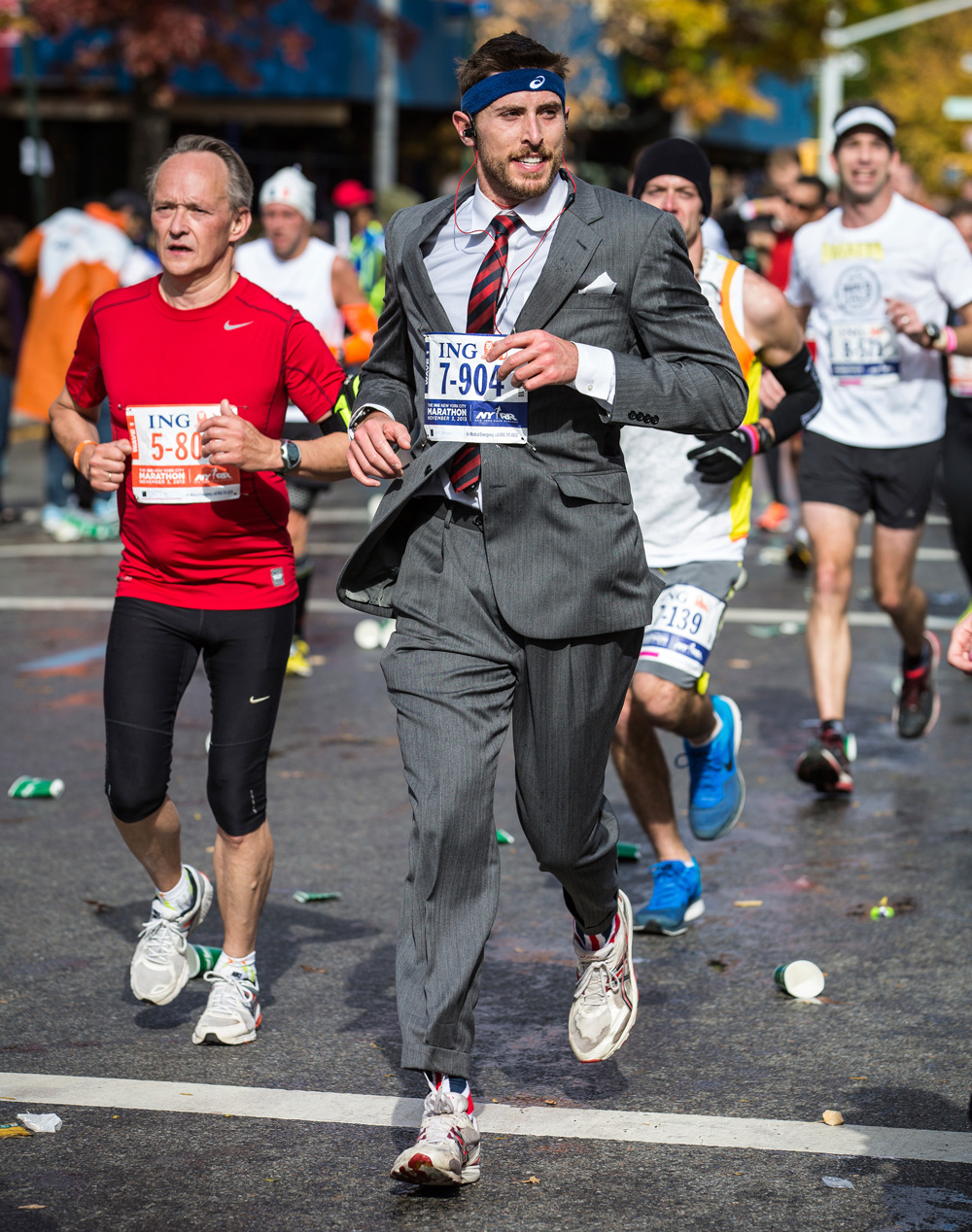 People like to use analogies to help communicate big ideas. Having spent some time in the automotive industry, my colleagues were always quick to equate everything to a car analogy.  They could relate almost anything to certain car brands, models, and the marketing strategies the leading automotive manufacturers used to sell their products.
As annoying and comical these analogies became, I do appreciate the value of finding similarities between two diverse industries.
As an avid runner, I see a lot of opportunities to equate global market expansion to running a marathon.
Here are five lessons I've learned from my experiences in marathon running and managing the global business expansion of various entities.
Lesson #1 – Do your Research
You would never jump into a marathon without fully understanding the scope of your endeavour.
What's involved?
How long will it take?
What are the conditions like in the location where you've chosen to run?
Perhaps the race destination has not been chosen; therefore you must weigh your options.
Similarly, you must do your market research in order to determine not only your target market(s), but the existing potential for global expansion in those markets.
Perhaps you've had a few export sales to a specific country and you'd like to determine the viability of the market for your products/services.
What other regions offer specific market opportunities for your products? Perhaps this is the time to attend some events focused on global market expansion.
There are a multitude of entities that conduct seminars to educate local businesses about the export opportunities in certain regions of the world.
This is the time to tap into organizations such as the three levels of government, export financing institutions such as EDC, trade associations, manufacturing and exporter associations, local Boards of Trade and Chambers of Commerce, etc.
Key Take Away  – Understand the scope of your endeavour and start your research.
Lesson #2 – Hire a Coach
Not all runners require a coach, but the elite ones do.  Coaching allows a runner to achieve his or her goals and avoid some of the pitfalls the self-coached runner encounters.
A newbie marathon runner must navigate all of the complexities of marathon training on their own; nutrition, injury prevention, equipment, etc.  A coach with vast experience can help a runner efficiently navigate through these complexities and stay focused.
As a business, perhaps you have identified the need to expand globally in order to mitigate losses from decreased domestic demand, but do not have the time to dedicate to international business development. Or maybe you are afraid that the time and resources required will take away from the core competencies of the business.
This may be the stage where you consider hiring a coach, a Certified International Trade Professional (CITP/ FIBP) who is well versed in the intricacies of international trade, and a great asset to the company.
An international trade professional has the core competencies required to not only execute the fundamental research, but also to navigate through all of the complexities of global expansion, while keeping the business on track with their goals.
Key Take Away – Hire a coach whose focus is to get you to your destination in the most efficient manner.
Lesson #3 – Have a Plan
Fortunately for runners, there is an endless supply of training plans to get you to your target race.  It is true that you may have to tweak some of these to fit your schedule, requirements, and current level of fitness, but a general outline is available to help you achieve your goals.
Conversely, there are very few detailed guides available to businesses to lead them into the global trade arena.
An international business plan is a key factor contributing to a successful market entry strategy.  This should clearly outline the human resources required to carry out the plan.
It should include relevant details about the target markets such as the political and economic outlook, legal/regulatory issues, labelling requirements, business customs and practices.
It should also include the market entry and marketing strategy, outline operations, global supply chain, order processing and terms of payment, shipping, packaging, documentation required, and, last but not least, the financial and risk management strategy.
It is worthwhile to note that unforeseen circumstances do arise, such as an injury which would require a change to a runner's training plan.
In the same way, the international business plan should be modified to reflect changes in the organization/operations of a business or conditions in the target market(s).
Without a plan, I have seen companies lose their focus just as I have seen runners lose their focus before race day.  They may be attracted by the low hanging fruit in an emerging market.
The effort is lost when a company jumps from one target market to another and abandons the plan prematurely.  Entering new markets can take a lot of time, resources and an abundance of patience.
Key Take Away – Plan, plan, plan, tweaking if necessary, but maintain your focus.
Lesson #4 – Do Your Training; Execute Your Plan
In the same way you can't jump into a marathon without any preparation, why would companies think they can springboard into global markets without having done their homework?  Training specifically for a marathon can take anywhere from 16-20 weeks.
The "training" phase for global market expansion can take several months, if not years. This is the phase where you follow your international business plan and try to establish the desired win-win relationships in the target market(s).
In this phase you can apply for funding to government entities to help support your market expansion goals. This might include submitting funding applications to attend a relevant trade show in your target market, creating market-specific marketing collateral, or hiring a consultant to assist with the arrangement of B2B meetings.
"Training" could also include participating in incoming buyers missions from your target region, or outgoing trade events to your target market.  In this phase you want to reach out to all the resources available to you in order to identify potential strategic partners in the new market.
If certifications are required in your objective market, now is the time to focus on obtaining these approvals. This is also the phase where you determine packaging and labelling requirements and other regulatory compliance issues.
Explore your channels of distribution and go-to-market strategy, and determine how you are going to market your products in each of the new regions. Analyse the financial risks and determine a risk mitigation strategy to guard against them.
There are so many factors to consider.  A coach can certainly be a valuable guide to help you navigate through this phase.
Key Take Away – Do your homework; your coach can be a big asset in helping you prepare.
Lesson # 5 – Run the Race and Evaluate the Outcome
Congratulations, you've crossed the finish line and completed your marathon!  In most cases, the goal is not just to finish, but to execute the race according to your plan.  Did you hit your target?  Are you happy with your results?
In the global business world, you never really cross that finish line.
You've done your training, executed your plan, and achieved some success but the finish line keeps getting extended.
Take a moment to congratulate yourself for the milestones you've achieved. Then get right back to work because now is the time to re-evaluate your goals, and learn from the mistakes you've made.
You have new relationships to forge, new markets to explore, new distribution channels to establish.  Whether you are endeavoring to run a marathon or break into a new market – it's always a journey.
Key Take Away – Embrace that journey and remember the race is not always to the swift but to those that keep on running….
Which stage is your business in with its efforts to expand into new global markets? How can you apply these lessons to improve your approach?