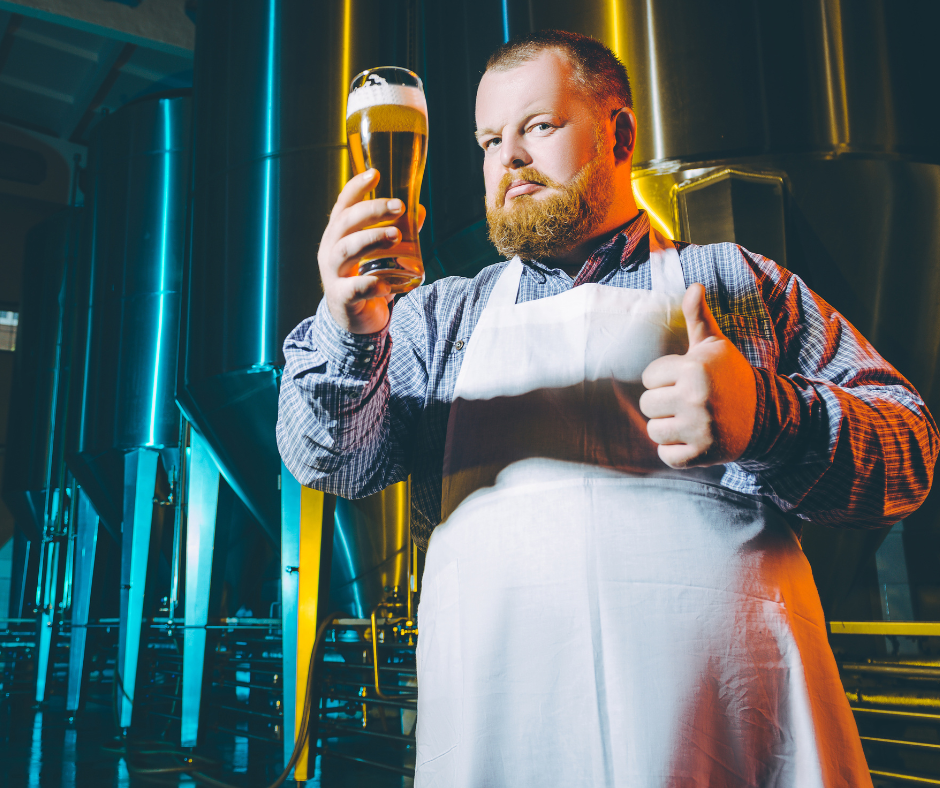 As more craft brewers come online in Canada, and Canadians continue to reduce their beer consumption, many local beer markets are becoming increasingly saturated. Interprovincial and US markets likewise have very competitive environments for high-quality craft beer.
For Canadian brewers to continue to grow, they will need to look to other markets. And there is one, bigger than any other, that is largely untapped by Canadian brewers: Chinese e-commerce.  
China beer market growing fast
Valued at nearly $18 trillion, the Chinese market is the second largest in the world. With 842 million Chinese people shopping online, China also has the largest e-commerce market globally, generating over 52% of the world's transactions, more than North America's and Europe's combined. And this growth shows no signs of slowing down any time soon.  
"China's e-commerce sales are expected to be 52% of the country's more than $6 trillion in retail sales, making it the first country in the world ever to have more online sales than traditional retail sales", says Calvin Xiao, founder of Catalystx, a Canadian international marketing management firm specializing in Canadian to Chinese e-commerce trade.  

So far in 2022,

Chinese people have spent over $120 billion US on beer consumption and represent 12% of the world's beer market.
China is also one of the few places in the world where the beer market is growing fairly rapidly at 5% annually, and the most likely place the Chinese consumer will make that purchase is online.  
"Chinese consumers are very tech-savvy, and 55% of Chinese alcohol consumers are ordering online," says Xiao.  
Canadian craft beer a good match for evolving market
With the development of the Chinese economy and improving living standards, Chinese consumers' purchasing habits are dramatically changing as younger generations search for products with a unique taste, high quality, and freshness. Canadian craft beer fits this profile perfectly.  
This younger generation is quickly becoming a primary purchasing group and represents more than 65% of beer purchases in China. And these young people are willing to pay for quality, uniqueness, and freshness – things Canadian craft beer has in droves.  
"A recent poll showed that more than 74% of Chinese consumers are willing to pay for craft beer at a higher price," says Xiao.

More than 57% say they are willing to pay 25% more than the regular price and nearly 17% are willing to pay 50% more. That's a phenomenal opportunity for Canadian craft brewers.
Canadian craft beer market is saturated, and beer exports to the US are decreasing
But no Canadian brewers are handing people in China a beer. Most recent Canadian beer exports went to the US market. But US demand in Canadian beer is decreasing and between 2015 and 2021, Canadian beer exports dropped 14.2%. 
The Canadian domestic beer market is also becoming more saturated. More than 85% of Canadian beers were sold and consumed locally. In the last five years, the number of local brewers increased by 115%. The business density (brewing facilities per 100,000) soared by 100%. But domestic beer consumption is decreasing. Beer sales fell 6.6%, and per capita consumption dropped 12.6% from 2015 to 2021.
So, the Chinese market is a growth opportunity for Canadian brewers, representing a significant source of market expansion and sustainability for the industry. 
Early adopters will gain a significant share of the Chinese market
So, now is the time to consider exporting to China's e-commerce market. Canada is known for some of the best barley in the world and has a growing reputation for great beer.
With Chinese beer drinkers turning away from cheap local brews toward premium products and imported beers, Canadian brewers can leverage this reputation and market their products for significant margin gains. Plus, cross-border e-commerce channels now provide Canadian brewers unprecedented access to markets across China. Brewers who gain entry early will take substantial portions of the market and make gains that late adopters will not. 
Time for Canadian craft brewers to become "export ready"
Unfortunately, most Canadian beer manufacturers – having focused largely on local markets – are a long way away from being export-ready.  
"Canadian beer exports aren't well-developed and remain exclusively US-dependent," says Xiao. In 2021, Canada had 1,876 beverage and tobacco product manufacturing, less than 15% of those manufacturers were export-ready establishments.
But, with the right support, Canadian brewers can dip their toes into international trade through Chinese e-commerce relatively easily.  
As the craft brewing industry in Canada has grown, so has the global recognition of Canadian beer. Canada has a reputation for some of the best barley in the world, clean air and fresh water, a friendly business environment and political stability. Plus, China is Canada's second-largest export partner and the process for e-commerce trade in China has become highly effective and accessible.  
"The time for Canadian brewers to become export-ready and enter the Chinese e-commerce market is now," says Xiao. Cross-border e-commerce transactions in China reached $261 billion in 2020. So, the process has become effective and efficient for international trade.
Canadian breweries that enter the Chinese e-commerce market today benefit from streamlined Chinese customs procedures, improvements in delivery methods, policies that allow direct-to-consumer cross-border transactions and exemptions of certain goods from registration, Chinese labelling, and testing requirements.  In short, cross-border e-commerce channels now provide unprecedented access to markets across China. 

Last year, the value of Canada's beer exports was CA$129 million dollars, which counted for less than 9.8% of the beverage and tobacco manufacturing exports. Canadian craft brewers could grow these exports significantly. 
On one side, with the development of the Chinese economy and better living standards, Chinese beer drinkers are turning away from cheap local brews and seeking out foreign craft beers.

These beer drinkers are also willing to pay top dollar for quality, uniqueness, and freshness.
On the other side, the Canadian beer market is becoming increasingly saturated at home, and US exports are decreasing, so Canadian brewers should consider diversifying markets for profitable and sustainable growth.  
As the craft brewing industry in Canada has grown, so has the global recognition of Canadian craft beer. There has never been a better time for Canadian craft brewers to export their beer. A Chinese e-commerce market is a solid option for Canadian brewers. Not only is its e-commerce becoming the future  of mainstream commerce, but it is also the most effective, efficient, and economic foreign market-entry strategy for an SME.
To put it another way, Canadian brewers can sell products from abroad without establishing a presence in Greater China and the six Southeast Asian countries (the SEA region). That's an innovative and accessible way to enter a new market. And these are not small markets! China's E-Commerce alone is incredibly lucrative.