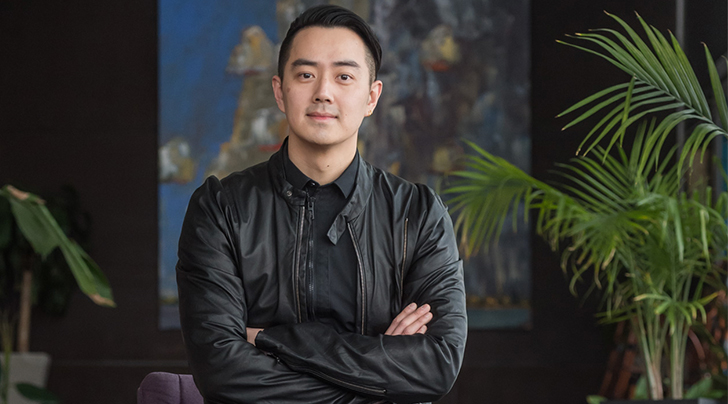 Earned his elite CITP®|FIBP® designation: October 2020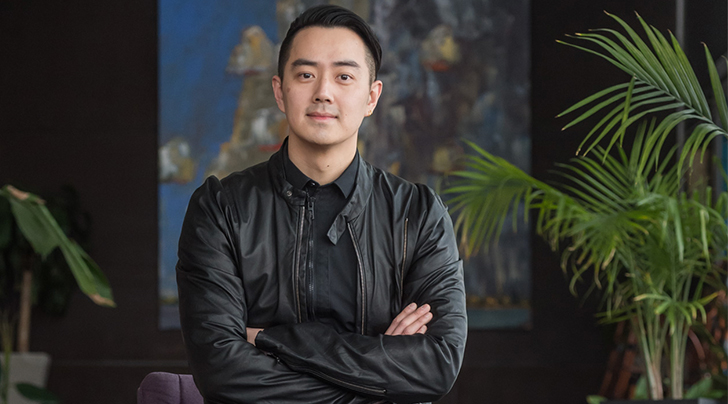 Calvin Xiao started his professional career working in the global division at Grey Advertising as a strategist. He majored in English, which made him a great fit for this position, where he helped international brands adapt for entering the China market.
During his time at Grey Advertising, he got the chance to work with some famous brands and campaigns.
" I had opportunities to work for a handful of prestige advertising campaigns in the global community and serviced numerous well-known brands."
Calvin's clients were all overseas. Due to their different market entry statuses, he was able to develop comprehensive international trade marketing management skills. Having such a wide range of clients, Calvin managed everything from pre-entry market feasibility analysis, to market-entry marketing strategy, brand globalization, and the day-to-day campaign management of his clients. Getting to work with some large brands and showing his ability to manage so many different tasks at once helped Calvin accelerate his career.
Giving up a six-figure salary and becoming a part-time cashier
Immigrating to a new country for work is never easy, especially when it means leaving one of the most well-known advertising agencies in the world and starting at the bottom in your field. Eleven years ago, Calvin was a group account director at Ogilvy China, where he managed the company's international business division. This was a dream job with great benefits, a high-paying salary, and he could see himself being considered to oversee the China operation one day.
"To everyone's surprise, I quit my job and immigrated to Canada."
Calvin knew when he moved to Canada that he would need to make a name for himself in this market, but it was proving harder than he thought.
"In the initial years, it wasn't easy for me to blend into the Canadian elite advertising industry regardless of how hard I tried".
He hoped to find a junior role at a local agency but was often told he was an "over-qualified candidate" or had "too-good-to-be-true experience". After searching for work with no luck, Calvin had no choice but to take a part-time position at a local grocery store in order to make ends meet. Despite the struggles Calvin faced while trying to enter the advertising industry in Canada, it didn't stop him from getting back into his field.
Today, Calvin is an entrepreneur and the founder of Cataystx Co., a proudly Canadian business consulting firm specializing in "International Trade E-commerce Marketing Management". Calvin now has 15 years of professional experience in global marketing (eight years in Canada), an MBA degree, and two professional designations.

Want to learn more about the Certified International Trade Professional (CITP®|FIBP®) designation? See why it's the world's most recognized designation for competency and credibility in global business.
Living one of his proudest professional accomplishments, every day.
"Where I am now in my journey is one of my proudest accomplishments."
Starting a business consulting firm that helps more Canadian SMEs to become export-marketing ready and succeed in the global e-commerce market is challenging, rewarding and one of Calvin's proudest professional accomplishments.
"My goal is to serve Canadian SMEs as a catalyst. I bridge intercultural management and overcome communication barriers, integrate business systems, and accelerate Canadian SMEs' export business growth into overseas markets."
Calvin's professional journey has been anything but linear. From working his way up in China and securing a job at the world-renowned agency Ogilvy, to immigrating to Canada and having to start back at the bottom, to then start his own consulting firm. It's safe to say Calvin can overcome any obstacles thrown at him.
Calvin share's his favourite piece of entrepreneur advice
Calvin quoted his MBA professor and mentor of his, Dr. Lee Swanson, "Work on your business, not just in your business."
Dr. Lee reminded Calvin not to be like many entrepreneurs who can't see through the ocean of ongoing tasks and business opportunities. Instead, he suggested focusing intently on growing what you do best. His advice, alongside others, inspires and encourages Calvin to step out of his comfort zone regularly.
"Instead of following a safer path of climbing the corporate ladder, I chose to start a business. My goal is to create opportunities for Canadian SMEs with the ambition of being successful globally."
FITTskills courses gave Calvin tools he uses directly with his clients
Although Calvin already had many years of international trade experience under his belt, he found that the FITTskills courses expanded his core competencies in international trade and marketing management.
"As a result of completing the FITTskills courses, my awareness and understanding of all aspects of trade ecosystem, has significantly broadened and deepened. From risk mitigation to logistics management and legal matters to financial analysis, this knowledge base includes the full spectrum of international trade."
Calvin's favourite FITTskills course was "Without question, the Feasibility of International Trade." Calvin dubbed this his favoutite course because of the aggregation of resources in one place and because it introduced him to a few strategic planning frameworks, many of which have made their way into his service offerings for his clients.
Gaining recognition, credibility and a community with the CITP designation
"By acquiring the CITP designation, I'm benefiting from the recognition this certification holds in over 40 countries. This widespread recognition means I can help my clients grow their businesses within over 40 countries – an endless possibility for growth."
Calvin also points out that beyond giving you credibility, the designation also gives you access to resources and peer support from a community of CITPs around the world.
In receiving his designation, Calvin felt proud, but he also felt the pressure of responsibility.
"As a Certified International Trade Professional and a Canadian, I feel responsible for doing the best I can to help Canadian businesses diversify their markets, mitigate risks, and get their companies recognized on a global scale."
Calvin feels that his CITP designation is vital for his professional development as it will help him connect with other CITPs, which will grow his professional network globally. It also allows him to establish trust early on, promote a sense of legitimacy for his business and increase his credibility with potential clients and network connections.
Hearing his story, you can't help but be inspired by Calvin Xiao's career and personal journey. His drive, determination and skills have taken him around the world and from an entry level professional to an executive, to an entrepreneur. We can't wait to see where he goes from here.
Learn more about the CITP®|FIBP® designation
INTERNATIONAL BUSINESS CERTIFICATION—CITP®|FIBP®
Advance your career and build your professional credibility in the field of global business by earning the Certified International Trade Professional (CITP) designation.
Why Earn the Certified International Trade Professional (CITP) Designation?
The Certified International Trade Professional (CITP) designation is the world's leading professional designation for the field of international business. So whether you're new to global trade or have over a decade of direct experience, you'll find the CITP designation can help advance your career and build your professional credibility.
The CITP designation sets you apart in the competitive international business industry because it's proof you possess the competencies global business experts have identified as being essential for a successful career in international trade. It also recognizes your dedication to ethical business practices and ongoing professional development—both of which are desirable traits for today's global business practitioners.
*Certified International Trade Professional (CITP) is trademarked for use within Canada. FITT International Business Professional (FIBP) is trademarked for use internationally. Both reflect the same FITT-certified designation. 
**Note: This represents one of the current pathways to the CITP. Based on FITT's application for ISO 17024 accreditation, this process will change as of January 1, 2023