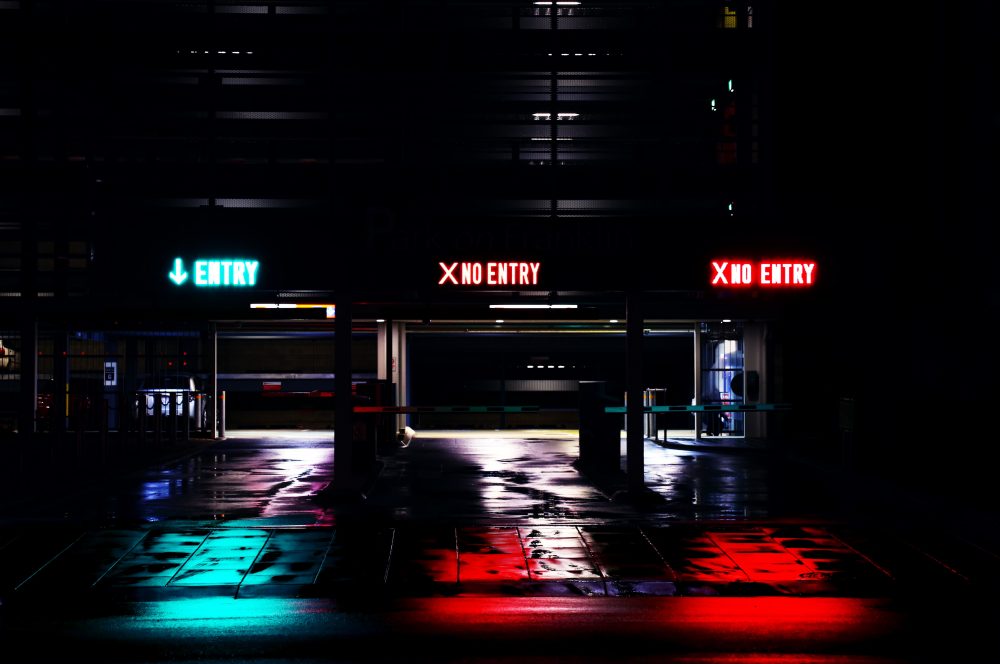 When it comes to global trade we are currently experiencing a period of profound changes. We have reached a level of volatility that, arguably, seems unprecedented and brings with it some broad implications.
A stormy sea of changing rules, regulations, legal requirements, tariff schedules, and free trade agreements is certainly adding a whole new level of complexity to bringing your business to the global marketplace.
Getting your market entry strategy right may never have been more important. Moving into new markets can be a risky and expensive undertaking. The organizations that succeed in new global trade ventures carefully plan their market entry strategies.
Market entry strategies vary, and what will work for one industry or market may not be suitable for others. To find the best market to enter, and the best strategy to be successful in that market, you need to work through a strategic planning process that includes detailed research.
7 Steps to international target market research
Research will give your business an important understanding of the opportunities and risks in a target market. You will need to acquire knowledge of appropriate markets and potential suppliers or customers, including who they are, what they need, what they value and what they are prepared to produce or buy.
Target market research could include cultural and lifestyle information, political and legal information, product or service potential, competitors, technological environment, and physical infrastructure.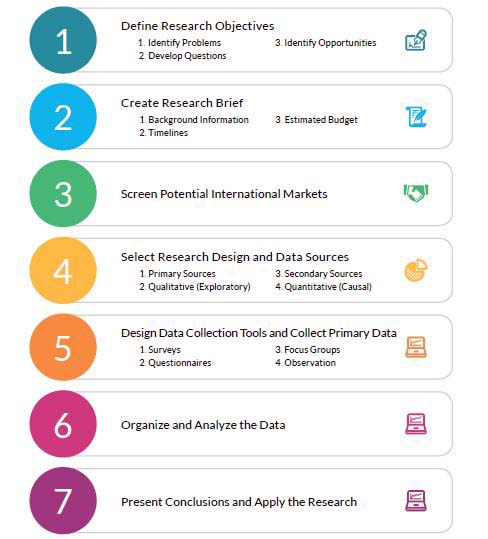 Do your own research or hire someone?
International market research can be costly. Hiring a professional firm may not be in the budget of every business. The decision may depend on whether the level of risk exposure and the level of experience in international trade warrants the cost.
Most small and medium-sized organizations with limited budgets and a low risk threshold will conduct market research online to reduce costs. If possible, it can be useful to gather more information in the target market with a visit, as part of a trade mission or by attending a trade show.
Canadian small and medium sized business can get assistance with research, according to Elise Racicot, the CanExport Program Manager with the Canadian Trade Commissioner Service;
When a SME has done its own preliminary research to define their strategy for a new market, CanExport can support some costs to help refine it further, including consulting services for market analysis with local experts.
Want to learn more about conducting proper research, selecting the most effective entry strategy and implementing it efficiently? Check out the FITTskills International Market Entries Strategy online course!

Questions that your research should answer
What are the current market trends that will impact your global business?
Trends in international markets can indicate what products are being phased out or what new products are entering the market. Armed with this information, you can decide if you need to make any changes to marketing strategies. Pay attention to any trends in the economic and political environments within the target markets.
What kind of competition will you face?
Knowing who the competition is and what it is doing is as important in a foreign market as it is in a domestic one. What is the level of competition in the market? What entry strategy are your competitors using? Which strategy will give you the best competitive edge?
How will you price your products or services competitively?
One of the most important aspects of your market research is a sense of what the foreign customer is willing to pay for the product. Another related factor is the price of competitors' products
What kinds of logistics challenges will you face?
Logistics research can supply valuable information on the availability and nature of the various channels of distribution and storage capabilities in the target market.
A solid logistics plan will include how to deliver effectively to customers as well as a strategy for managing cost, risk and cycle time. Given the complexities of logistics and global shipping, consider whether you may need to engage a global trade agent or a customs broker?
Use research to identify barriers to market entry
Whenever organizations try to enter a market, they will encounter some obstacles or conditions that make entry more challenging, more expensive or even impossible. For example:
Trade and economic sanctions
Export and import controls
Customs tariffs and taxes
Import and tariff quotas
Without a full understanding of the different types of market entry barriers, organizations may choose an ineffective market entry strategy.
Careful research will identify potential problems in a market and those problems will vary from one market to another. For example, Canadian exporters to the U.S. might not encounter many cultural barriers, but they will have to overcome those imposed by U.S. protectionist legislation.
It is important to evaluate exactly which barriers apply to which markets. Only then can decision-makers responsible for logistics, marketing and distribution develop a plan, recommendations and proposed solutions to overcome the impact of the barriers.
There are few barriers, no matter how difficult or insurmountable they seem, that cannot be overcome or at least minimized. The process requires a detailed study of each barrier and consultation with available experts, including local business people.
A common strategic approach is to use partnering to help overcome barriers to entry. Local partners can provide insights and useful advice into market dynamics, serve as representatives and agents, and become business associates and even permanent joint-venture partners. A careful use of partnering strategies can go a long way toward eliminating barriers, reducing risks and smoothing the way to market entry.
Where there are risks there can be opportunities
While there are challenges in global trade there are also opportunities, and looking to new global markets can make a lot of sense, as discussed in a Trade Elite Twitter chat, How to decide if it's feasible for your company to diversify into new global markets. According to Elise Racicot, CanExport Program Manager;
Companies that are prepared and who make the move out of their comfort zone to tackle a new market tend to obtain strong export results
The promising opportunities of new international business come with risks and costs. Taking all the necessary steps to understand your state of readiness and conduct thorough research, analysis and planning will be the keys to your success.
This article is an excerpt from the
FITTskills International Market Entry Strategies course
. Excel in new markets by establishing and managing strategic global business alliances through use of research, evaluation, negotiation and continued communication.
Learn more!