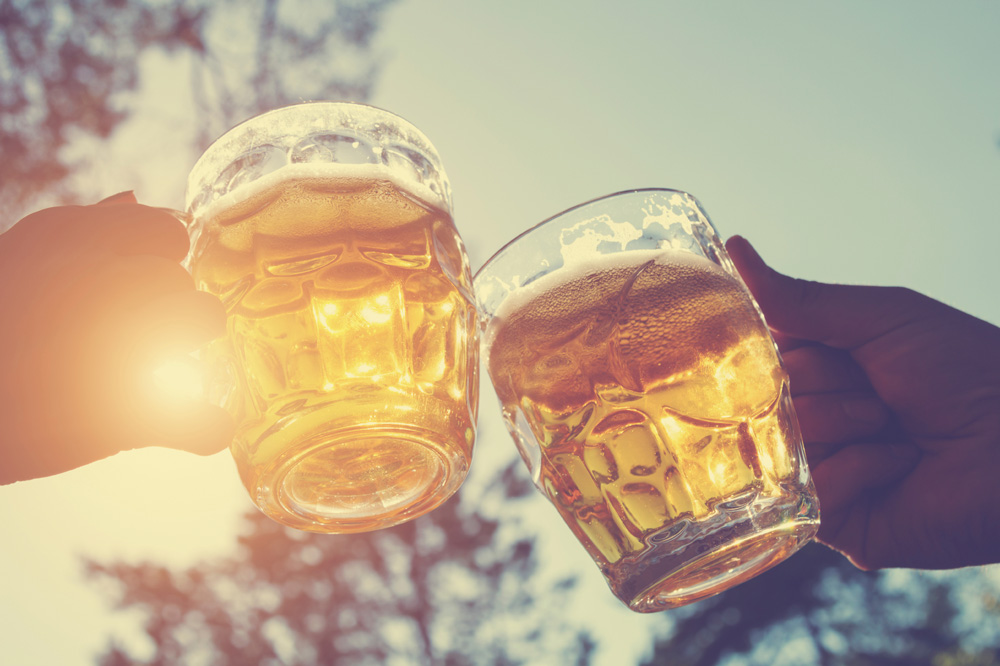 Even as Canada has moved to reduce trade barriers with other nations through trade agreements like CETA and the TPP, interprovincial tariffs have remained a persistent obstacle for selling goods across provincial borders.
Some have even argued that it is often more difficult to export goods or services to another province within Canada than it is to trade with many other countries around the world.
A recent ruling in New Brunswick, however, may prove to be the first domino in eliminating those barriers and open up trade within Canada once and for all.
Blame it on the alcohol
Alcohol sales have caused particular headaches because of carryover laws dating all the way back to Prohibition. Since the 1928 Importation of Intoxicating Liquors Act, provincial liquor control boards have enjoyed full control over who is permitted to transport alcohol across provincial borders, meaning that any consumer who does so without their permission is committing an illegal act.
In 2015, wine industry lawyer Mark Hicken explained to CBC that "Canada's laws around alcohol can be confusing even to lawyers, let alone the average consumer who is just trying to buy a bottle of wine or some beer," leading to some understandable confusion.
In 2012, retired New Brunswick steelworker Gerard Comeau became the poster boy for this issue when he was charged for carrying 14 cases of beer, 2 bottles of liquor and a bottle of liqueur back home from a visit to Quebec, where most alcohol costs about half the price.
In response, Comeau and his lawyers took the case to court, arguing that the law stood in contrast to constitutional laws in existence since 1867 that ensured free trade across provincial borders.
After a lengthy court debate, New Brunswick Provincial Court Judge Ronald LeBlanc ruled that the law which had led to Comeau's charge contravened the Constitution Act of 1867.
While this means Comeau's charge is now repealed, it has no effect on the 1928 law, as a provincial court cannot overturn federal laws.
Strong support suggests far-reaching consequences
Soon after the verdict was delivered, there were several statements put out in support of the decision.
The general consensus was that the precedent of the verdict should affect not only alcohol sales, but eventually all barriers to free trade across provincial borders.
Toronto lawyer Arnold Schwisberg, who has a long history of fighting such barriers in court, says that the ruling should be heard by the Supreme Court of Canada, who could have the power to use it to implement a decision with far-reaching consequences.
In our case, the ramifications of this decision aren't limited to simply the cross-border movement of liquor. This decision arguably affects how we deal with eggs and dairy products and wheat products in Canada. This decision has the potential to affect the very commercial fabric of our country.
The Macdonald-Laurier Institute, a non-partisan think tank, have made the elimination of interprovincial trade barriers one of their major research projects over the past five years.
Their managing director, Brian Lee Crowley, announced his approval of the latest development, stating that "The Fathers of Confederation forcefully argued that one of the chief reasons for Confederation was to create a single market that would unite Canadians and sweep away the petty and destructive trade barriers that divided us."
Federal Economic Development Minister Navdeep Bains also referred to the verdict as a "tremendous opportunity" and "critical" to Canadian business interests, both nationally and internationally.
"We're signing international trade agreements and there's the potential that if we were to ratify CETA, for example, European companies [could] have greater access to local procurement than Canadian companies," said Bains.
"I've been working very closely with my provincial and territorial counterparts on a comprehensive agreement," he elaborated.
"I personally am a big fan of reduction in regulation when it comes to interprovincial trade."
What will the New Brunswick ruling mean for the future of interprovincial trade?
Since the ruling came down, New Brunswick consumers have flooded southeastern Quebec in droves, many buying five or six cases of beer at a time in celebration of their newfound legal freedom to make cross-border alcohol purchases.
Meanwhile, there is hope that the ruling may serve as an increased impetus towards ongoing negotiations between the federal government and the provinces to remove internal trade barriers.
Whether the next step involves the Supreme Court, a meeting with the provinces or something else entirely, Canada has moved one step closer to free internal trade. The outcome may finally make trade across its provincial borders as easy as exporting to the U.S. or other nations with which Canada has free trade agreements.
Where do you stand on this issue? Let us know in the comments below!