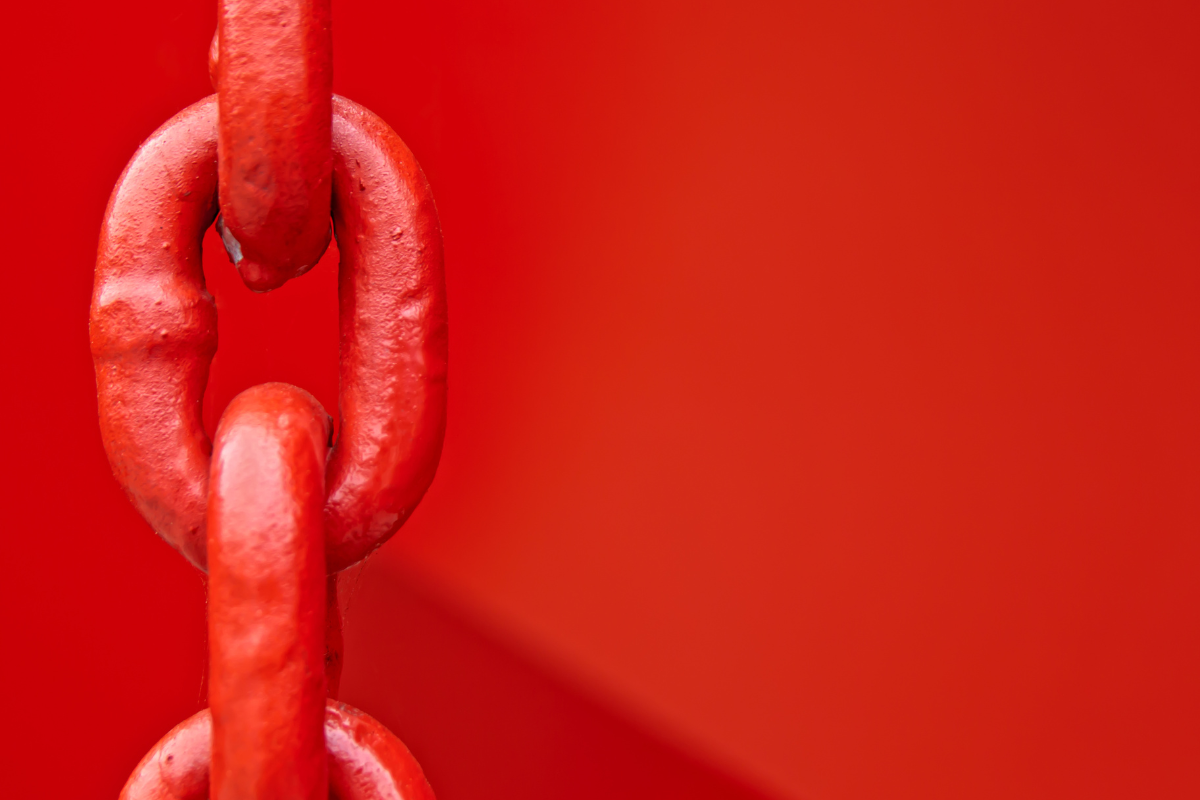 By now, we are all probably well aware of the economic turmoil caused by the COVID 19 pandemic and the knock-on effects it has had, and continues to have, on global value chains.
The importance of building a resilient supply chain has become a top issue for businesses with international reach.
Businesses of all sizes have been affected all around the world, from Ikea's empty warehouses to bare grocery store shelves. This has exposed vulnerabilities in global supply chains and value chains.
We've seen the increasing international fragmentation of production processes and also the changes that they've had on the structure of global trade overall.
Simultaneously, the trade pressures for companies engaged in international trade to build supply chains with full traceability and accountability for social and environmental impact continues to build.
Companies are currently challenged to make their global supply chains more resilient without weakening their competitiveness in the marketplace.
We teamed up with our partners at OWIT-Toronto to host a webinar to discuss how this can be achieved. In this recap article we'll go through some practical steps that small businesses can take to respond and act upon today's supply challenges.
And we'll also talk through how to set up strong supplier relationships and mitigation plans that will help to prevent disruption and delays.
Moderator: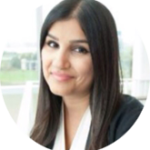 Rashpal Uppal-Assi, CITP – Manager, Procurement Services Division, Town of Stouffville
Rashpal is a seasoned professional with expertise in supply chain management, international business learning design, and academia spanning over 15 years in serving public, private and non-profit organizations. She also founded her own strategic management consulting firm, working primarily with small and medium sized businesses and serves on the boards of three trade organizations.
Panelists:

Amesika Baeta, CITP – District Manager, GTA West, Export Development Canada (EDC)
Amesika manages a team of eight locally engaged account managers who work directly with Canadian exporters to offer knowledge, financing and risk mitigation strategies. She has 14+ years of experience in international trade and a proud CITP.
Maryam Fouladirad – Founder & CEO, fundii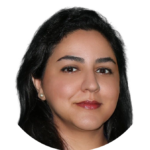 Maryam has a wealth of international trade and development experience in the Middle East, Europe and North America. She received her MBA in London. She has experience in management consulting in FinTech, and the food and beverage manufacturing industries as well as direct trade in the U.S. with focus on entrepreneurship.
Lora Rigutto, CITP – Loyalty and Engagement Manager, Forum for International Trade Training (FITT)
Lora started her international trade career working for a foreign office trade commission based in Toronto. She brings experience from the procurement side for Canadian companies that are looking to procure from overseas. She is also a proud Certified International Trade Professional (CITP).
Let's start by talking about today's international supply chain environment – what are some of the challenges to be aware of?
Maryam: One of the main issues we've noticed over the past couple of years is logistics disruption. The labor shortages, the lack of proper raw materials for the manufacturers, and delays as a result.
So that's a chain that impacted from A to Z, the supply chain workflow around the world that impacted everyone from the manufacturers, to the freight forwarding companies, to both public and private sectors and at the end, the final consumers.
Amesika: The key challenges that companies have faced have been the cost of inputs. This increase has been devastating in terms of understanding how they can price the costs. The increase in cost of inputs onto their customers while not hitting company's margins has been a real challenge for companies.
The cost of shipping and freight has gone up by, for some of our clients, three times, four times, where what used to be $5,000 to send the shipment is now $25,000, sometimes $50,000.
Inventory management has been very challenging for companies to manage throughout this time, keeping up with the increased demand at the beginning in 2020 and 2021.
And now in 2022 we're entering a different stage of the pandemic, consumer spending has gone back down. As a result, companies are managing an overstock of inventory and have to figure out how to get rid of all this product while not taking a hit.
And we're also seeing the cost of financing rise due to the interest rate hikes, which will also have a huge impact on companies as we enter into 2023.
For businesses that are setting up new resilient supply chains, or modifying their existing supply chains, where should they start building in that resiliency?
Maryam: I often recommend three suppliers in every single market you are active in. And then you can prioritize them. Who is number one for you, number two and number three in terms of different products and the quality enterprises they have. These are the important points in selecting your suppliers and in negotiation.
Amesika: It starts with creating an export plan and then having a backup plan, and then sometimes even having a backup plan to your backup plan.
Through the process of creating an export plan you'll assess your company's financial position, human capital, the production capacities. Having a plan in place will be a great foundational work to help them determine what your needs are.
If you don't have a plan, we see a lot of companies will end up spending frivolously because there's no roadmap for them to follow.
And before all else, I encourage you to really understand your cash flow, understand your costs and how you're going to finance this. Your suppliers may ask you for payment terms. You have to get the cash flow to pay them up front. And then, depending on the payment terms you have with your clients, your clients may pay you in 30 days, 60 days, sometimes 90 days.
Before you engage in these relationships, it's really important for you to know how much you can afford to pay your suppliers, and how long you can wait to be paid from your clients. And that is a key component to the successful implementation of a supply chain system for yourself.
Maryam: Get all the information you can from Export Development Canada and the Trade Commissioners Service and their reports, but I highly recommend that all the business owners, as either an entrepreneur or SME, do your own research as well because it will really give you a better understanding regarding the market you're expanding to. This is my recommendation, having a really good understanding regarding the market, and what has changed during the past two to three years due to COVID 19.
How should small businesses in particular approach finding new international suppliers to create a more resilient supply chain?
Lora: Let's say you want to procure from a market and find foreign suppliers. Sounds so easy, right? But the truth is that you need a roadmap to do that. You need to become strategic about sourcing and procurement.
And learning to navigate through some of those complexities is what FITT can really help you with. FITT's Global Value Chain course gives you a comprehensive look at supply chain management.  There are different units within that course that teach you what to look for when you're searching for foreign suppliers. How do you do a cost-benefit analysis? How do you really determine what you can afford to pay for those goods and inputs?
If you want to embark on this journey you often need to upskill yourself.
Or if you don't have time to learn a new skill set yourself, set your team up with the needed training to have the skills within your business to be able to do a proper cost benefit analysis.
If you go in blindly, often areas are overlooked. And let's say you start to procure from a foreign supplier, but you don't do your due diligence because you don't know what to look for. Those mistakes can be really, really costly.
Amesika: As a small business, you can't be everything, right? Doing the analysis of where your gaps are as a business will empower you to know where you can go to get help. And don't forget that you can also lean into your community.
Whether it's with a trade association or other friends that you have, leverage the relationships around you to get referrals.

Often suppliers are found through referrals, by speaking with people, going to trade shows, asking where people find products.
If you find a supplier from a Google search, you don't know much about them, there might not be much on their website. But you can ask them to produce references for companies that they've worked with.
If you don't have the budget to fly there to see their actual production, that's one way that you can get around that. But honestly, if you want to save yourself a lot of headaches down the road, fly there to meet the companies that you want to do business with.
I know for a lot of small businesses don't have the resources to do that, but there is a program called CanExport that's run through the Trade Commissioner Service. It's a government grant program that helps subsidize the costs of small businesses that are looking at entering into certain markets around the world. I highly recommend you look into that program to help you subsidize some of those costs.
Maryam: One of the best sources that Canadian companies can use to find suppliers is to contact the commercial section of the embassy of that foreign country in based in Canada.
That's their job exactly, much like trade commissioners, helping Canadian companies to find their suppliers. They can also help you in translation if there is some sort of a language barrier or cultural issue.
Let's talk about negotiating with suppliers – what are some pointers you can give for negotiating payment terms and contract details with suppliers?
Maryam: It's an art, we need to develop it.
It's all about how we can actually create a win-win situation for both parties as a supplier and also as an importer.
There are a lot of resources out there that you'll want to tap into regarding the cultural ethics, the how to negotiate with different countries, what is important for them. Building trust is crucial, and another reason why flying to meet them in person can be so important.
But face time, even in online meetings is a good way to build trust with them. Do the work in vetting the supplier – ask for samples, test them, check their payment terms.
Negotiation skills also get better with practice. It's a skill that people can learn. There are a lot of resources available, from Youtube to major universities, that teach negotiation skills. I would suggest people just watch those videos, give it time, practice it, see the result.
Amesika: You have to remember at the end of the day, you have to look out for your own company. I would always say this to my clients when I was an account manager; if somebody is looking to put food on the table, whose table are they going to put food on? They're going to worry about themselves.
The best way that you can protect yourself is to be educated as much as possible.
Get the expertise. If you don't have the expertise in a certain area, educate yourself to empower yourself to make the right decisions. Get good legal advice too. Make sure your contracts are well structured from the beginning and very clear in terms of who's responsible for what.
Lora: You need to have confidence to go into negotiations, whether you're negotiating with a potential buyer for your product or negotiating with a supplier.
Partner with your logistics provider or your freight forwarder, they have the expertise. Before you agree to a price that has an Incoterm, understand what that Incoterm really means to you and your obligations as a buyer.
It all comes back to being prepared. In a negotiation, if they're quoting a certain term or a certain price with an Incoterm, you could be in a position to say, it's the first time I'm dealing with you as a supplier, I'm not comfortable with buying "FOB".
Understanding what your comfort zone is and, and understanding the different types of Incoterms, it's all part of the negotiation.
If you don't have the answers, partner with somebody that knows more than you do. And don't agree to anything that you're, you're not comfortable with. Be willing to negotiate and have your reasons for not accepting that price with that Incoterm.
How can a small business without the resources of a large corporation diversify and create a more resilient supply chain?
How can they mitigate any risks and avoid disruption for their customers?
Maryam: Make use of all the help and resources available to you from the TCS, EDC, Business Development Bank of Canada (BDC) and the embassies. Go to trade shows and build your network, build those relationships.
Another really good source regarding Incoterms and finding the best route is freight forwarders and shipping companies. They know everything regarding Incoterms and they can be really helpful for entrepreneurs.
Amesika: EDC provides risk mitigation strategies. If you've got a company that you've never done business with before that's emailed you, you're worried about giving them payment terms, whether it be net 15, net 30, net 60 day terms, even net 90 in some cases.
It can be really scary as a small business, especially when you're starting out or you're building a new relationship.

But the reality of getting paid up front is just not possible for a lot of companies. EDC does offer a variety of insurance solutions to cater to what your needs are, depending on how large you are, and depending on the size of your contract as well.
We have an online insurance solution called select credit insurance, where you can go online, apply for a credit limit through our system, we will do a credit check on that company and then advise you as to whether we can insure that company or not.
You can get a quote from us and then determine whether you want to pay for the insurance or not. And there's no minimum size. This is ideal for companies who have the occasional order here or there, in a small amount. And it's a way to educate yourself.
Lora: I've been mentoring a company with an e-commerce model for the past nine months. And their biggest issue was shipping costs. My recommendation to them was to actually reach out to the small business solutions division of their courier.
No company is too small to be engaging in international business and there are so many organizations with resources that want to help small businesses export.
Most couriers have a small business solutions department, and they understand the unique challenges of small businesses. They have the tools and resources and can provide guidance on how to avoid some of the risks of the particular products that are being shipped or the products that you're trying to procure.
Amesika: The more informed that you are, the more you are empowered to make the appropriate decisions for your company.
Especially in this time, being agile is fundamental to the success of your business. You're going to have to shift and change.
It goes right back to the importance of having a plan and then having a backup plan for that plan, and most likely be prepared to change that plan again in six months or even a year.