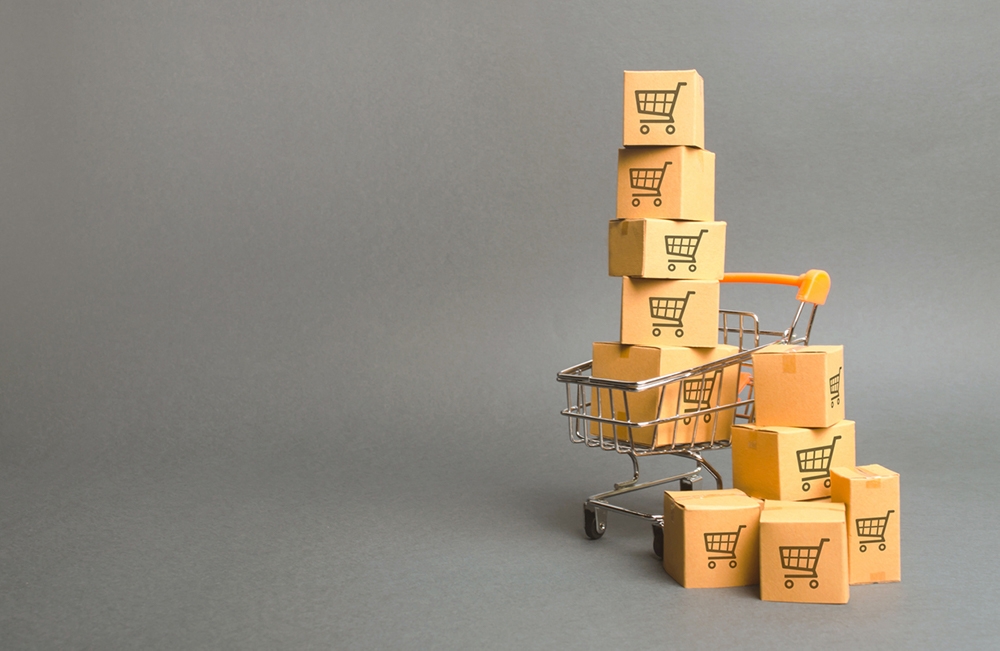 Choosing the right e-commerce platform or infrastructure is an important decision for businesses. They must decide whether they will:
Subscribe to a website or service such as eBay that allows users to conduct transactions through its infrastructure.
Build and host their own e-commerce platform system.
Outsource the development and then manage the system going forward.
Use a hosted, software-as-a-service (SaaS) platform that is more turnkey and externally managed.
There are pros and cons to each approach. Organizations that build and host their own system need more cash up front and must have skilled administrators and developers on staff. If using a SaaS platform, an organization will not need to host or manage the system in-house, but it will need web developers. One of the key areas where e-commerce operations are likely to need outside expertise is ICT. The research firm, Gartner Inc. predicts that by 2018 more than 50 percent of e-commerce sites will integrate technologies from more than 15 vendors to deliver a digital customer experience.
Choosing to outsource development and hosting will reduce staffing costs, but generates higher costs for changes to the website. It is also important to consider how flexible the system is because an e-commerce operation must be able to respond quickly to market changes and pressure from competitors.
In addition, organizations must consider back-of-house functions. Will they manage their finance and administration activities in-house, outsource them or use a hybrid approach? If their e-commerce platform is integrated with their accounting system, there will be little need for an internal bookkeeper. However, should they choose to use separate systems for their e-commerce website, order management and accounting, they will need staff to enter and manage data.
Dale Traxler of Practical Ecommerce recommends four steps for choosing vendors when setting up an e-commerce system.
Want to learn more about how to Increase your reach, decrease costs and enhance the customer experience by developing an easy-to-use e-commerce operation? Check out the FITTskills International Sales & Marketing online course.

1. Conduct initial research
Carry out preliminary research to find vendors that appear to meet most of the organization's requirements. For example, an organization must determine whether the storefront will have simple categories, or whether it will require sub-categories and additional functionality? Learn about their pricing, features and integration capabilities. Seek a platform that integrates different applications. Find and contact former customers to learn about the vendor's reputation for providing quality services and being reliable.
2. Choose preliminary vendors
Send the most qualified vendors a request for proposals or quote. You may also need to introduce other services for integration or implementation. Based on their responses, reduce your short list to no more than two or three vendors.
3. Review the vendors' proposed e-commerce platform solutions based on the organization's requirements
There may be a need to change or compromise on some of the requirements based on the available budget. For example, when choosing a vendor to provide a payment gateway, evaluate their proposals based on these and other relevant factors: Costs, including transaction fees, setup fees, monthly fees and additional fees such as those associated with chargebacks and fraudulent transactions
Protection of private information
Fraud protection tools, e.g. fraud filters that identify and track suspicious transactions and place them on hold while the bank notifies the business of the suspicious activity
Level of support provided, e.g. 24/7
4. Negotiate contract
As part of the negotiation process, ask the vendors to do a proof of concept on anything that you are concerned about.
This article is an excerpt from the
FITTskills International Sales & Marketing course
. Market and sell your goods or services effectively, anywhere in the world.
Learn more!